Mid-Term Evaluation of the National Registration and Identification System Project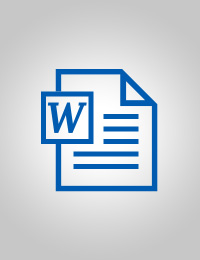 Evaluation Plan:

Evaluation Type:

Mid Term Project

Planned End Date:

07/2021

Completion Date:

08/2021

Status:

Completed

Management Response:

No

Evaluation Budget(US $):

50,000
Title
Mid-Term Evaluation of the National Registration and Identification System Project
Atlas Project Number:

00100113

Evaluation Plan:
2019-2023, Malawi
Evaluation Type:
Mid Term Project
Status:
Completed
Completion Date:
08/2021
Planned End Date:

07/2021

Management Response:
Yes

Focus Area

:
Corporate Outcome and Output (UNDP Strategic Plan 2018-2021)

1. Output 2.2.1 Use of digital technologies and big data enabled for improved public services and other government functions

SDG Goal

Goal 16. Promote peaceful and inclusive societies for sustainable development, provide access to justice for all and build effective, accountable and inclusive institutions at all levels

SDG Target

16.9 By 2030, provide legal identity for all, including birth registration

Evaluation Budget(US $):

50,000

Source of Funding:
Core
Evaluation Expenditure(US $):

33,840

Joint Programme:
No
Joint Evaluation:

No

Evaluation Team members:

| Name | Title | Nationality |
| --- | --- | --- |
| Godwin Hlatshayo | Dr. | |
| Willie Kachaka | Mr. | |

GEF Evaluation:

No

Key Stakeholders:
Ministry of Home Affairs and Internal Security, National Registration Office, Ministry of Finance, Economic Planning and Development; UNiCEF, DFID, US government, EU, Irish Aid, Norway, Japanese government.
Countries:

MALAWI
Recommendations
1

NRB should be freed from political interference and become one of the major public reform areas.

The MTE recommends that the NRB must be able to run their part of this operation without political interference. The political appointments of previous NRB personnel tainted the public image of the NRB that needed to be repaired. A foundation of professionalism at the NRB would ensure proper linkages and overflow to other institutions such as Malawi Electoral Commission, financial institutions, agriculture programmes and health as has been the case.

2

NRB financial sustainability

NRB should continue engaging the government through the Honorable Members of Parliament committees to play an advocacy role to ensure that Government through the Ministry of Finance should allocate adequate funding in NRB's Annual Budgets. Also to ensure that the implementation of Phase II of the National Registration and Identification System (NRIS) for Malawi is done urgently and speedily.

3

Registration at birth would serve as a more sustainable registration approach

It is pleasing to note that this is part of the NRIS Project extension which goes up to 31st December 2021. There is need to integrate the birth and death registers under NRIS to create a single Civil Registration and Vital Statistics (CRVS) system. The unified CRVS-ID system being worked on is one way to improve on the seamless linkages and avoid age cheating. However, this can only be achieved if the mass child registration takes place.

4

Low card collection

Although people registered many did not collect their ID cards. During the district visits the MTE found so many uncollected ID cards in storage. One example was in a district where over 3,000 ID cards remained uncollected. Un-collected ID cards carry a security risk as the cards could wind up in the wrong hands. Currently, there is no distribution plan by the NRB due to lack of funds. Rolling out registration and distribution to Traditional Authority and Ward levels would ensure that most of the uncollected cards would be distributed through the village headmen.