Sawasya II – Mid Term Evaluation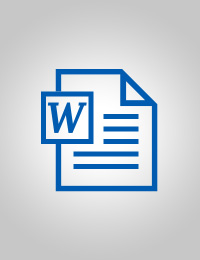 Evaluation Plan:

Evaluation Type:

Mid Term Project

Planned End Date:

02/2021

Completion Date:

01/2021

Status:

Completed

Management Response:

Yes

Evaluation Budget(US $):

100,000
Title
Sawasya II – Mid Term Evaluation
Atlas Project Number:

00099474

Evaluation Plan:
2018-2022, Palestine
Evaluation Type:
Mid Term Project
Status:
Completed
Completion Date:
01/2021
Planned End Date:

02/2021

Management Response:
Yes

Focus Area

:
Corporate Outcome and Output (UNDP Strategic Plan 2018-2021)

1. Output 2.2.3 Capacities, functions and financing of rule of law and national human rights institutions and systems strengthened to expand access to justice and combat discrimination, with a focus on women and other marginalised groups

SDG Goal

Goal 16. Promote peaceful and inclusive societies for sustainable development, provide access to justice for all and build effective, accountable and inclusive institutions at all levels

SDG Target

16.3 Promote the rule of law at the national and international levels and ensure equal access to justice for all

Evaluation Budget(US $):

100,000

Source of Funding:
Programme Funding
Evaluation Expenditure(US $):

98,800

Joint Programme:
Yes
Joint Evaluation:

Yes

Joint with UN Agencies
Joint with

UNICEF, UNWOMEN

Evaluation Team members:

| Name | Title | Nationality |
| --- | --- | --- |
| Dr. Patrick Hagan | Deputy Head DCAF-ISSAT | |

GEF Evaluation:

No

Key Stakeholders:
Ministry of Justice, High Judicial Council, Palestinian Bar Association, Local CSO's, Palestinian Civil Police, Public Prosecutor, etc
Countries:

OCCUPIED PALESTINIAN TERRITORIES
Recommendations
1

1. The programme is a critical element of national and international efforts supporting necessary reforms to justice provision in Palestine. As such given the current state of reforms, the need for the programme remains clear and immediate, and it should be extended for a further 2 years as was an option under the current programme document.

2

2. UN and donor management of the programme, while adapting to crisis as required, should maintain a focus and priority of effort on the underlying system level reforms.

3

3. Formalise the currently informal UN Head of Agency coordination meetings, and make it an explicit remit that prioritisation occur. Continue the highly positive engagement and involvement of donors to support the consistent necessary pressure for reform.

4

4. The Sawasya II programme should remain engaged in its informal central coordination role, and continue its practice of providing significant enabling support (both information and expertise) to the next Deputy Head of the Justice Sector Working Group.

5

5. The programme should explore options to integrate one or both of UNODC and UNFPA into the programme, in order to holistically reflect UN work in the sector and include the remaining major UN system actors with extant justice sector programmes.

6

6. Sawasya II should increase efforts to support the social and political alliances required to get the Family Protection Bill passed. This will require a more explicit programme strategy and monitoring of its impact on societal and institutional resistance to change.

7

7. Building from the strength of current Civil society advocacy, the programme should deliberately focus on advocacy efforts targeting known reform blockages, and attempt to broaden the components of civil society involved in advocacy.

8

8. Maintain and develop current processes for internal project learning. While the programme overall seems to adapt well and programme teams have a well-developed level of engagement, equally Sawaysa II is a complex programme and further investment in linking the data collected to the learning systems is warranted.

9

9. Sawasya II should analyse its current civil society partnerships, in consultation with its key donors, in an effort to identify partners who hold lower risk management profiles and have greater potential influence over positive and sustainable community roles in improved justice delivery. Provision of standardized guidance, for example on communication, in addition to a tiered approach depending on levels of capacity and trust, might free some space for building CSO capacity while maintaining the necessary level of controls.

10

10. Sawasya II should have a clear and documented process to assess the sustainability requirements of new capabilities it is investing in developing. This is easiest and most critical for support aimed at developing technological enhancements to justice delivery, such as IT infrastructure and online service provision.

11

Sawasya II has successfully implemented its monitoring framework, and is collecting data suitable for demonstrating outcomes, and guiding programme implementation. As such UNDP's Global Programme should look at which aspects of its approach, resourcing, and management can influence other country programmes.