Strengthening Capacities for Sustainable Development Finance in the CIS Region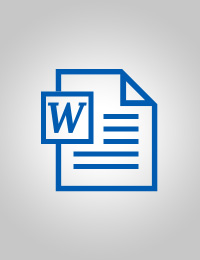 Evaluation Plan:

Evaluation Type:

Final Project

Planned End Date:

06/2022

Completion Date:

07/2022

Status:

Completed

Management Response:

No

Evaluation Budget(US $):

15,000
Title
Strengthening Capacities for Sustainable Development Finance in the CIS Region
Atlas Project Number:

00106198

Evaluation Plan:
2018-2022, Kyrgyzstan
Evaluation Type:
Final Project
Status:
Completed
Completion Date:
07/2022
Planned End Date:

06/2022

Management Response:
Yes

Focus Area

:
Corporate Outcome and Output (UNDP Strategic Plan 2018-2021)

1. Output 1.4.1 Solutions scaled up for sustainable management of natural resources, including sustainable commodities and green and inclusive value chains

SDG Goal

Goal 1. End poverty in all its forms everywhere
Goal 17. Strengthen the means of implementation and revitalize the Global Partnership for Sustainable Development

SDG Target

1.a Ensure significant mobilization of resources from a variety of sources, including through enhanced development cooperation, in order to provide adequate and predictable means for developing countries, in particular least developed countries, to implement programmes and policies to end poverty in all its dimensions
17.16 Enhance the Global Partnership for Sustainable Development, complemented by multi-stakeholder partnerships that mobilize and share knowledge, expertise, technology and financial resources, to support the achievement of the Sustainable Development Goals in all countries, in particular developing countries
17.9 Enhance international support for implementing effective and targeted capacity-building in developing countries to support national plans to implement all the Sustainable Development Goals, including through North-South, South-South and triangular cooperation

Evaluation Budget(US $):

15,000

Source of Funding:
RF
Evaluation Expenditure(US $):

9,000

Joint Programme:
No
Joint Evaluation:

No

Evaluation Team members:

| Name | Title | Nationality |
| --- | --- | --- |
| Arkadi Toritsyn | Evaluation consultant | |

GEF Evaluation:

No

Key Stakeholders:
International Financial Institutions
Countries:

KYRGYZSTAN
Lessons
1.

Political instability resulting in the frequent Government ministers and deputy ministers' change and limited institutional memory in a context of low government official capacity to implement, monitor, and report undermine progress on improving the enabling environment for business development. Any formal institutional mechanisms set to identify businesses to be supported by UNDP in developing business proposals funded by IFIs located within Government institutions are unlikely to be sustainable and effective.



2.

Greater access to qualified business consulting services is essential, especially for SMEs in Kyrgyzstan, in particular for the purpose of accessing credit programs. Consistent and systemic training of multiple groups of professionals such as business owners, banks staff, and state services responsible for supporting businesses is needed to have real effect to enable businesses to prosper and access financing, if needed.



3.

UNDP is well positioned to innovate and explore new partnership modalities with IFIs, but success of such innovations depends on its ability to build and engage the necessary expertise and critically re-assess its progress mid-course to make the necessary corrections and adjustments. Internal and external capacity assessments followed by strategies addressing the identified capacity gaps can positively contribute to Project success.



4.

The complexity of regional UNDP projects requires a a well-planned approach and clearly defined management, accountability and reporting processes set up front. Strategic coherence of COs actions and EDB expectations is critical for success.



5.

Close coordination and partnership with other relevant partners such IFIs can facilitate information exchange and synergies.



Findings
1.

Finding 1. The Project components are well balanced and complimentary to achieve the Project's diverse range of objectives. The Project design however, paid little attention to advancing long-term strategic solutions directly linked to UNDP's areas of expertise/focus nor explicitly focused on improving the enabling environment.



2.

Finding 2: The Project Results and Resources Framework (RRF) captures some important output results that are logically linked to Project activities. Some Project outcomes do not have corresponding indicators.



3.

Finding 3. Partners and beneficiaries find the Project relevant. The Project missed an opportunity to better reflect UNDP strategic priorities and countries' realities mid-course.



4.

Finding 5: The Project is moderately effective in terms of achieving its planned outputs. Core expected outputs under Activity 1 will most likely be achieved, while the targets for Activity 2 are unlikely to be achieved by the Project end.



5.

Finding 6. Capacities of supported businesses in developing business proposals and second tier banks have strengthened through training and direct support. It is unlikely that the training content and delivery modalities will be institutionalized.



6.

Finding 7. The Project coherence strategies were limited to core partners such as the Ministry of Economy, RKDF and EDB and did not explore wider partnerships with the national Chamber of Commerce, business and banking associations or such key IFIs as EBRD to achieve synergies.



7.

Finding 8. Women economic empowerment was not consistently pursued.



8.

Finding 9: Results are achieved in an economically efficient manner and with manageable transaction costs. At the initial stages of implementation, the Project was constrained by limited technical capacity of UNDP.



9.

Finding 10: The Project is effectively managed. Current staffing structure is efficient, but the Project operations in other supported CIS countries was not supported with the corresponding modality. The Project experienced continuous challenges with engaging the necessary international and technical expertise.



10.

Finding 11: The Project regularly collects and reports on core output indicators but does not have a well-developed M&E function



11.

Finding 12. There is a relatively high probability that businesses supported by the Project will be profitable but there is a limited evidence of institutional sustainability of the mechanism established in the Ministry of Economy in Kyrgyzstan.



12.

Finding 13. Training beneficiaries confirm that they have become more confident to implement new practices as a result of taking the trainings. Sustainability prospects of training schemes are limited.



13.

Finding 14: High quality practical resources/advice developed with Project's support were shared with the banks and other supported partners, but it is difficult to assess how extensively they will be used by EDB and other partners.



Recommendations
1

UNDP can continue supporting businesses in accessing International Financial Institutions (IFI) finance, but it is advised to utilize its experience gained through this Project and support state authorities at the national and local level to develop bankable proposals in the areas and sectors of strategic importance to UNDP and Government of Kyrgyzstan (GoK). Improved partnerships with such IFIs as EBRD as well as other relevant UNDP projects can be pursued to ensure synergy.

2

UNDP is advised to facilitate dialogue of Smal Medium Enterprises (SMEs) with the Government to contribute to improvements of the enabling environment.

3

UNDP is advised to pursue long-term institutional solutions to capacity building of businesses, with focus on SMEs, and partner with Chamber of Commerce and business and banking associations.

4

In pursuing innovative solutions in those areas where CO's and corporate expertise is limited, UNDP is advised to conduct mid-term Projects reviews and strengthen internal M&E systems to identify gaps and limitations and make timely adjustments and corrections to Projects implementation to ensure they stay on track and are focused on results.

5

Participating UNDP COs, RBEC and EDB should work to strengthen steering and advisory structures and ensure consistency in strategic guidance for regional implementation.