Evaluation of UNDP Support to Conflict Affected Countries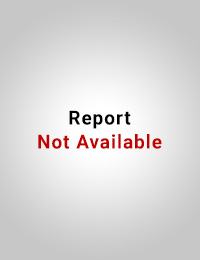 Evaluation Plan:

Evaluation Type:

Country Programme Evaluation

Planned End Date:

08/2020

Status:

Overdue

Management Response:

No

Evaluation Budget(US $):

001
| Document | Type | Language | Size | Status | Downloads |
| --- | --- | --- | --- | --- | --- |
Title
Evaluation of UNDP Support to Conflict Affected Countries
Atlas Project Number:

00102663,00077970,00072642,00064257,00061345,00086376,00097459,00064179,00072625,00064390,00064379,00075366

Evaluation Plan:
2019-2022, South Sudan
Evaluation Type:
Country Programme Evaluation
Status:
Overdue
Planned End Date:

08/2020

Management Response:
No

Focus Area

:
Corporate Outcome and Output (UNDP Strategic Plan 2018-2021)

1. Output 1.2.3 Institutions and systems enabled to address awareness, prevention and enforcement of anti-corruption measures to maximize availability of resources for poverty eradication
2. Output 2.2.2 Constitution-making, electoral and parliamentary processes and institutions strengthened to promote inclusion, transparency and accountability
3. Output 2.2.3 Capacities, functions and financing of rule of law and national human rights institutions and systems strengthened to expand access to justice and combat discrimination, with a focus on women and other marginalised groups
4. Output 3.1.1 Core government functions and inclusive basic services4 restored post-crisis for stabilisation, durable solutions to displacement and return to sustainable development pathways within the framework of national policies and priorities
5. Output 3.2.1 National capacities strengthened for reintegration, reconciliation, peaceful management of conflict and prevention of violent extremism in response to national policies and priorities

SDG Goal

Goal 1. End poverty in all its forms everywhere
Goal 16. Promote peaceful and inclusive societies for sustainable development, provide access to justice for all and build effective, accountable and inclusive institutions at all levels
Goal 4. Ensure inclusive and equitable quality education and promote lifelong learning opportunities for all

SDG Target

1.2 By 2030, reduce at least by half the proportion of men, women and children of all ages living in poverty in all its dimensions according to national definitions
1.a Ensure significant mobilization of resources from a variety of sources, including through enhanced development cooperation, in order to provide adequate and predictable means for developing countries, in particular least developed countries, to implement programmes and policies to end poverty in all its dimensions
16.1 Significantly reduce all forms of violence and related death rates everywhere
16.3 Promote the rule of law at the national and international levels and ensure equal access to justice for all
16.5 Substantially reduce corruption and bribery in all their forms
16.7 Ensure responsive, inclusive, participatory and representative decision-making at all levels
4.4 By 2030, substantially increase the number of youth and adults who have relevant skills, including technical and vocational skills, for employment, decent jobs and entrepreneurship

Evaluation Budget(US $):

001

Source of Funding:
Indipendent Evaluation Office
Joint Programme:
No
Joint Evaluation:

No

GEF Evaluation:

No

Key Stakeholders:
Ministry of Justice, Police, Prisons, Judiciary, Ministries of Finance, Agriculture, Environment, Humanitarian Affairs, all funding partners
Countries:

SOUTH SUDAN

Comments:

The evaluation need to be deleted as it is an IEO evaluation and not country office.