Removing Barriers to Promote and Support Energy Management Systems in Municipalities throughout Serbia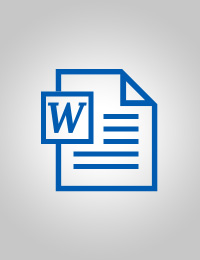 Evaluation Plan:

Evaluation Type:

Final Project

Planned End Date:

12/2020

Completion Date:

12/2020

Status:

Completed

Management Response:

Yes

Evaluation Budget(US $):

30,000
Title
Removing Barriers to Promote and Support Energy Management Systems in Municipalities throughout Serbia
Atlas Project Number:

87720

Evaluation Plan:
2016-2020, Serbia
Evaluation Type:
Final Project
Status:
Completed
Completion Date:
12/2020
Planned End Date:

12/2020

Management Response:
Yes

Focus Area

:
Corporate Outcome and Output (UNDP Strategic Plan 2018-2021)

1. Output 2.5.1 Solutions developed, financed and applied at scale for energy efficiency and transformation to clean energy and zero-carbon development, for poverty eradication and structural transformation

SDG Target

7.1 By 2030, ensure universal access to affordable, reliable and modern energy services
9.4 By 2030, upgrade infrastructure and retrofit industries to make them sustainable, with increased resource-use efficiency and greater adoption of clean and environmentally sound technologies and industrial processes, with all countries taking action in accordance with their respective capabilities

Evaluation Budget(US $):

30,000

Source of Funding:
GEF
Evaluation Expenditure(US $):

25,530

Joint Programme:
No
Joint Evaluation:

No

Evaluation Team members:

| Name | Title | Nationality |
| --- | --- | --- |
| Manfred Stockmayer | Expert | |

GEF Evaluation:

Yes

| | |
| --- | --- |
| GEF Project Title: | Removing Barriers to Promote and Support Energy Management Systems in Municipalities throughout Serbia |
| Evaluation Type: | Terminal Evaluation |
| Focal Area: | Climate Change |
| Project Type: | FSP |
| GEF Phase: | GEF-5 |
| GEF Project ID: | 5518 |
| PIMS Number: | 4588 |

Key Stakeholders:
Countries:

SERBIA
Recommendations
1

Lessons Learned Study to be Prepared and Published

During the 5 years of the Project, the Project Team has gained extensive experience in energy management of public buildings and the application of the EMIS software. This experience is to a certain extent reflected in all materials and information prepared under the EMIS project, however, a comprehensive lessons learnt study is missing. This should be prepared by the Project manager with the support from the Project Team within the time left until the termination of the Project. Points to be covered could include:

• Data entry – pitfalls and solutions through automatic data entry

• Solid fuels (coal, biomass, pellets) – challenges in data collection and potential solutions/best practice

• Support to EMIS users – the importance of a help desk and lessons learnt/general recommendations from the work of the help desk

• Differences between theoretical calculations and real results – putting EMIS results in perspective

• Factors influencing actual savings and how to deal with them in analyses – indoor air temperature, usage of buildings and resulting working days/hours, manual operation of boilers, etc.

These lessons learnt will not only be important for further work on energy management and application of EMIS in Serbia, but could also be a basis for installing the Project Team/UNDP Country Office as a knowledge center in the region.

2

Handover Protocol to be developed by UNDP

The handover protocol to transfer EMIS from UNDP has been prepared as a draft and was agreed upon with the former NDP. The protocol needs to be re-discussed with the MME and finalized before termination of the Project. Also, it needs to be ensured that the handover protocol focuses on supporting the sustainability of project results achieved. This activity is to be led by the Project Team.

3

Analysis for required levels of funding for various energy investments needs to be carried out

The Project has seen a number of funding calls with high levels of grant support. The standard grant level in budgetary fund calls was a 70% contribution, this could go up to 100% for financially severely underdeveloped (there is an exception on street lighting, which is eligible for 20% grant funding). There is no evidence that analyses were carried out to investigate the funding levels required for energy efficiency investments in municipal public buildings, depending on the type of measures carried out. This is a shortcoming and should be considered in future activities both by the MME and UNDP and in future projects to support EMIS such as the EMIS-2 project.

Different energy efficiency measures have different payback periods. Putting all measures into one basket and applying a 70% grant funding is leading to missed opportunities, as measures with a better financial viability will receive higher funding levels than required. This leads to non-optimal spending of public funds, which could be used to finance additional measures. Also, providing grant funding for measures close to financial viability reduces the potential for private sector (through ESCOs for example) to pick up these opportunities.

Also, it needs to be understood that not every investment into refurbishment of a building is triggered by energy efficiency considerations. Replacing windows after 40 years is not an energy efficiency investment, but a maintenance measure needed to be carried out anyway, otherwise the building could not be used properly. Investing into triple glazing compared to a standard window with double glazing is then an energy efficiency measure. It would be helpful to get a better differentiation between required maintenance investments and energy efficiency investments and to reflect this differentiation in future funding calls/support mechanisms.

4

An analysis to define appropriate level of support should be undertaken

Stakeholders provided feedback that extremely high grant funding levels (up to 100%) are counter-productive for a number of reasons:

• As the entire investment costs are covered, there is little motivation to optimize investments into building refurbishment.

• Once the sector sees that high grant rates are being provided, applicants wait for new funding rounds. Funding rounds with lower grant rates are less interesting (as was the case for KfW's MEGLIP call, which attracted the lowest investment of all funding calls implemented between 2016 and 2020).

• Private sector participation through ESCOs is crowded out. The purpose of these companies is to finance refurbishment activities, which have an acceptable payback period. If all measures are implemented through funding calls with high grant funding, activities with various payback periods are implemented as a package, leaving no market for ESCOs.

This should be considered by the Government of Serbia in future support schemes and an analysis for be carried out on the appropriate level of grant funding to be provided. High grant funding levels (percentage of grant funding to be decided) should only be given to municipalities in a difficult financial situation and grants should always be blended with other forms of financing (debt, municipal funds, private sector funding etc.). The level of grant funding needed to kick start the ESCO market should be analyzed. This analysis could be carried out under the EMIS-2 project.

5

Municipal Plans should all be adopted

More than 30 municipalities have developed municipal EE plans, however, due to municipal elections in 2020, only a small number of plans were officially adopted. Further support shall be given to municipalities to proceed with the adoption. As time within the remaining lifetime of the project will be too short for the Project Team to carry out this role, this additional support should be managed by the MME in cooperation with the SCTM.

6

Measures need to be put in place to make sure the Help Desk is Sustainable

The Help Desk has been an extremely important support to municipalities in taking their first steps with the EMIS software. As the EMIS software should be applied in more municipalities, it is key that the Help Desk is being sustained. To support the sustainability of the Help Desk, an MoU has been signed between the MME and the Faculty of Mechanical Engineering aiming at continuing the practice of students being assigned as interns to the Help Desk. To further increase the sustainability, it is recommended to assign a person of MME staff with the responsibility of managing the Help Desk as well as allocating a budget for the operation of the Help Desk. This would specifically include the organization of trainings for junior interns and ensuring that information and experience gained by senior interns is kept within the Help Desk team

7

EMIS-2 project should expand EMIS to public buildings

The activities of UNDP and the MME to expand energy management and the application of the EMIS software to other public buildings should be continued and even intensified. The experience gained in the Project is of key importance to propose and structure support schemes for the rehabilitation of other public buildings. The loan agreement signed between the Government of Serbia and the CEB is a first success, the planned EMIS II project and the GCF application are important activities to apply lessons learnt of the EMIS Project. The lessons learned should focus on application to public buildings which is the main focus of the EMIS-2 project.

8

Dissemination of EMIS software to other countries is important

The development of the EMIS software as a tool for energy management in public buildings in the region is a very special success story. The close cooperation of UNDP country offices in the region, where all partners are contributing towards the improvement of the software (e.g – Bosnia and Herzegovina, Moldova, Russia, Ukraine, Turkey etc.), is unique, should be maintained and – if possible – even extended. The continuous improvement mechanism with cost sharing between different stakeholders is leading to a much better result than if one country would proceed with developing a software solution. The further application of the EMIS software in other countries in the region should be pursued by UNDP and a strategy should be developed for disseminating EMIS on a more strategic basis with support from UNDP Istanbul Regional Hub

9

Continuous updating and improvement of EMIS software is required

During the application of the EMIS software in Serbia it crystalized that different support is required for different levels of users: end-users, energy managers and decision makers. This was reflected in the training and guidance given to the various user groups. There are a few improvements, which can be recommended for future activities:

• Automatic data entry has proven as an excellent concept to save time as well as avoiding mistakes. Automatic data entry should gradually become the common practice. Only when this is not feasible (for example due to solid fuels being used or costs related to automatic data entry systems), manual entry of data should be continued.

• Based on the feedback received from the Help Desk it should be investigated what further improvements, e.g. to the software or the process, are feasible and should be implemented.

• The TE revealed that there are various levels of capacity within municipal energy managers in interpreting data, selecting buildings for renovation measures and implementing these renovations. Additional training activities improving this capacity would be helpful.

• The EMIS software allows the automatic generation of reports, however, these reports are extremely long and very technical. To allow better communication with municipal decision makers, a summary section (max 3 pages) with the most relevant information and graphs should be developed.

10

Reduce the minimum population requirements for mandatory energy management in Serbia

The EMIS software and energy management in general have proven as very effective tools for municipalities to manage their energy consumption and identify improvements within their building stock. Currently only municipalities over 20,000 inhabitants are obliged to introduce an energy management system. It is suggested that this limit is gradually reduced with a medium term target of all municipalities in Serbia applying energy management to 5,000 inhabitants. When doing this, the limited capacity of smaller municipalities needs to be taken into consideration. Also for smaller municipalities, the EMIS software is an easy first step to collect data on their public buildings and is an excellent first step towards energy management.