Stability, Unity, and Social Cohesion (SUSC) Project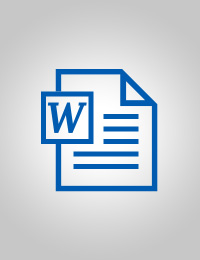 Evaluation Plan:

Evaluation Type:

Final Project

Planned End Date:

10/2022

Status:

Planned

Management Response:

No

Evaluation Budget(US $):

50,000
| Document | Type | Language | Size | Status | Downloads |
| --- | --- | --- | --- | --- | --- |
Title
Stability, Unity, and Social Cohesion (SUSC) Project
Atlas Project Number:

00128693

Evaluation Plan:
2020-2022, Libya
Evaluation Type:
Final Project
Status:
Planned
Planned End Date:

10/2022

Management Response:
No

Focus Area

:

1. Poverty
2. Governance
3. Others

Corporate Outcome and Output (UNDP Strategic Plan 2018-2021)

1. Output 2.2.2 Constitution-making, electoral and parliamentary processes and institutions strengthened to promote inclusion, transparency and accountability
2. Output 3.1.1 Core government functions and inclusive basic services4 restored post-crisis for stabilisation, durable solutions to displacement and return to sustainable development pathways within the framework of national policies and priorities
3. Output 3.2.1 National capacities strengthened for reintegration, reconciliation, peaceful management of conflict and prevention of violent extremism in response to national policies and priorities
4. Output 3.2.2 National and local systems enabled and communities empowered to ensure the restoration of justice institutions, redress mechanisms and community security

SDG Goal

Goal 1. End poverty in all its forms everywhere
Goal 16. Promote peaceful and inclusive societies for sustainable development, provide access to justice for all and build effective, accountable and inclusive institutions at all levels

SDG Target

1.4 By 2030, ensure that all men and women, in particular the poor and the vulnerable, have equal rights to economic resources, as well as access to basic services, ownership and control over land and other forms of property, inheritance, natural resources, appropriate new technology and financial services, including microfinance
16.3 Promote the rule of law at the national and international levels and ensure equal access to justice for all
16.6 Develop effective, accountable and transparent institutions at all levels

Evaluation Budget(US $):

50,000

Source of Funding:
Joint Programme:
No
Joint Evaluation:

No

GEF Evaluation:

No

Key Stakeholders:
Countries:

LIBYA

Comments:

The Stability, Unity and Social Cohesion (SUSC) project evaluation has been delayed due to the challenges faced in finding a technically qualified candidate who possesses extensive UNDP and remote evaluation experience, as well as knowledge of the Arabic language, geographic area (including Libyan context), and thematics covered under the SUSC project as required in the ToR. Furthermore, due to budgetary and time limitations, UNDP Libya requires a contractor who is able to independently conduct the evaluation without a National Consultant. For this reason, UNDP Libya had to readvertise the final project evaluation TOR due to the lack of technically eligible shortlisted candidates identified in the first round by the selection committee.

The selection process for an independent evaluator of the Stability, Unity and Social Cohesion (SUSC) project is currently underway, and UNDP Libya expects the completion of the evaluation prior to the end of the project which will be extended until 31 December 2022.