Outcome Evaluation: Environmental Sustainability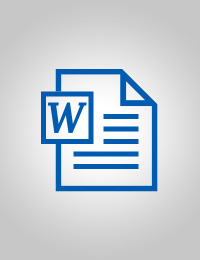 Evaluation Plan:

Evaluation Type:

Outcome

Planned End Date:

09/2015

Completion Date:

09/2015

Status:

Completed

Management Response:

Yes

Evaluation Budget(US $):

20,000
Title
Outcome Evaluation: Environmental Sustainability
Atlas Project Number:
Evaluation Plan:
2009-2014, Kuwait
Evaluation Type:
Outcome
Status:
Completed
Completion Date:
09/2015
Planned End Date:

09/2015

Management Response:
Yes

Focus Area

:

1. Poverty and MDG
2. Others

Corporate Outcome and Output (UNDP Strategic Plan 2014-2017)

1. Output 5.1. Mechanisms in place to assess natural and man-made risks at national and sub-national levels
2. Strengthening educational institutions to deal with childhood learning challenges
3. Civil Society Organisations strengthened and its role expanded

Evaluation Budget(US $):

20,000

Source of Funding:
Project resources
Joint Programme:
No
Joint Evaluation:

No

Evaluation Team members:

| Name | Title | Email | Nationality |
| --- | --- | --- | --- |
| Stephanie Hodge | Consultant | shodge1@gmail.com | |

GEF Evaluation:

No

Key Stakeholders:
Countries:

KUWAIT

Comments:
This evaluation was finished.
Recommendations
1
Evaluation Recommendation No. 1: UNDP CO should consolidate its current environment projects in line with a new partnership with KEPA.
2
Evaluation Recommendation No. 2: Recurrent problems that affect project implementation, such as extended contracting delays caused by procurement processes, need to be analyzed and alternatives considered in collaboration with government. Some of these constraints are systemic and outside the control of CO. Others reflect externalities that affect UNDP projects across the region and need to be addressed at a higher organizational level, for example, options such as UNDP consultant rosters and referrals and the rotation and cost sharing of specialized expertise among regional projects addressing common issues. Internally, there is limited capacity within the CO to provide in-depth monitoring or implement knowledge management processes.
3
Evaluation Recommendation No. 3: The combination of factors raises the workload and transactional costs needed to build the environment portfolio on a project-by-project basis. The focus should be on catalytic, high-return interventions that build on current support initiatives in environmental law, energy efficiency, water and urban development/planning and climate change adaptation. Selective follow-up support may be needed to maximize the impact, demonstration value and policy effect of current initiatives. UNDP CO can make a difference by earmarking at the portfolio partnership level ?soft support? to document/disseminate case studies and inform and upstream successful pilot experiences, etc.
4
Evaluation Recommendation No. 4: Cross-project linkages and synergies should be nurtured to raise cumulative portfolio impact. Once the project is underway, the portfolio should provide better coordination among the new projects in its portfolio, create synergies and achieve economies of scale. There are synergies that can be developed in the event that there is continued assistance to KISR and KEPA and other sectors. Better coordination and communication among Project Managers will enable this.
5
? Evaluation Recommendation No. 5: Adaptation to climate change provides an overarching conceptual framework that can be used to better align UNDP?s support for energy efficiency, environmental management and advocacy/public awareness.
6
? Evaluation Recommendation No. 6: Projects that support sustainable land use, energy efficiency and renewable energy share a common link (explicitly or implicitly) to climate change adaptation. This offers a substantive entry point for aligning future environment efforts that could expand partnership and funding opportunities. This work can be followed up in a joint approach with UNEP around providing capacity strengthening supporting the implementation of MEAs.
7
? Evaluation Recommendation No. 7: Address the need for SMART (Specific, Measurable, Attributable, Realistic and Time-bound) project-level indicators to ?indicate? success in UNDP?s and government?s capacity-building efforts. Indicators play an important role in defining the objective or outcome so it is more tangible and measurable. This makes measuring progress towards achieving the outcome much easier and more objective.
8
Evaluation Recommendation No. 8: CPD monitoring must be strengthened. The absence of a dedicated M&E specialist in the CO is found to be a major weakness. This is being corrected, and there is a detail assignment in office at the moment helping to design solid projects linked to the CPD results, UNDP must engage an officer as soon as possible to support this critical function and begin to demonstrate the value added of relevant, effective and efficient environmental outcomes related delivery across CPD outcomes.
9
Evaluation Recommendation No. 9: Use economic arguments to influence policy and partnerships making. It is critical for the PMU to institute the economics of natural resource management and decision-making. Environmental projects must highlight the economic value of healthy ecosystems and their services and the heavy economic costs of degraded ecosystems and polluted air and water in Kuwait in order to marshal the necessary resources from government to address the problems. Project designs need to better capture market values of ecosystem services. UNDP would do well to consider training a staff member in these issues together with one or more staff members from KEPA.
10
Evaluation Recommendation No. 10: Project designs need to be more technical (good design architects/monitoring specialists) participatory in the next CPD and involve core stakeholders including, besides key ministries, the private sector, CSOs and other donors to advocate for innovative upstream work and linkages and also pilot approaches at local government and in communities.
11
Evaluation Recommendation No. 11: An institutional capacity strengthening strategy for the CPD work with government, CSOs and local institutions including universities must be developed with focus on institutional capacity interventions, especially at the level of project steering committees. This strategy should link with UNEP?s work on MEAs and link with universities and other organizations of higher learning for a long-term capacity building approach. To help focus and strengthen these efforts, there is a need for good indicators of success in UNDP?s and Government?s capacity-building efforts.
12
Evaluation Recommendation No. 12: The plan for data and monitoring is not exclusively the mandate of KEPA, and there is obviously a need for data exchange agreements for cross-sectoral public services planning. This should be discussed with GSSCPD.
13
Evaluation Recommendation No. 13: Joint UNDP/KEPA/UNEP/UNHABITAT Partnerships level monitoring is needed therefore it is necessary to develop a monitoring system with KEPA and other key projects to support counterparts at portfolio level. Project managers should brief their counterpart ministers on progress on a regular basis.
14
Evaluation Recommendation No. 14: Develop a portfolio-level Knowledge Management and Communication strategy. This will support outreach and learning among all stakeholders. The strategy should consider how to engage stakeholders more actively and proactively and build partnerships using web-based tools, newsletters, etc. The website of the UNDP Environment Portfolio needs to be upgraded to better disseminate progress on the different projects.
15
Evaluation Recommendation No. 15: Provide strategic support to the national SDGs integration process. The Deputy of KEPA has requested that this be an area of support in line with the partnership with UNDP on implementing the environmental law.
16
Evaluation Recommendation No. 16: Resource mobilization focuses on expanding cost sharing with KEPA for the new project specifics. The benefits of working with UNDP should also be communicated to KEPA and other ministries, both from UNDP and from other government ministry staff based upon their own experiences with UNDP (testimonials). High level UNDP support is needed to make the case for the UNDP value added, including for leveraging what Kuwait has to offer to promoting south-south cooperation and providing international development support to developing economies.
17
Evaluation Recommendation No. 17: For the CPD strategy, to move beyond to include a focus on enforcement and implementation, for example, focus on integrated resource management (such as water and solid waste), urban planning and spatial planning and sustainable design at the local level (such as eco-villages), wildlife conservation and protected area management and promoting energy efficiency in the entire economy.