00060776 Wind Hybrid Power Generation and Market Development Initiative (WhyPGEN) Mid-Term Evaluation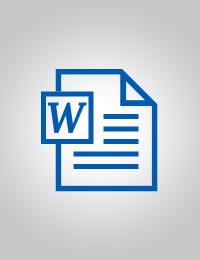 Evaluation Plan:

Evaluation Type:

Mid Term Project

Planned End Date:

12/2014

Completion Date:

09/2014

Status:

Completed

Management Response:

Yes

Evaluation Budget(US $):

20,000
Title
00060776 Wind Hybrid Power Generation and Market Development Initiative (WhyPGEN) Mid-Term Evaluation
Atlas Project Number:

00058270

Evaluation Plan:
2011-2015, Indonesia
Evaluation Type:
Mid Term Project
Status:
Completed
Completion Date:
09/2014
Planned End Date:

12/2014

Management Response:
Yes

Focus Area

:
Corporate Outcome and Output (UNDP Strategic Plan 2018-2021)

1. Output 1.5. Inclusive and sustainable solutions adopted to achieve increased energy efficiency and universal modern energy access (especially off-grid sources of renewable energy)

Evaluation Budget(US $):

20,000

Source of Funding:
GEF
Joint Programme:
No
Joint Evaluation:

No

Evaluation Team members:

| Name | Title | Nationality |
| --- | --- | --- |
| Jan van den Akker | Evaluator, Leader | |
| Himsar Ambarita | Evaluator, Member | |

GEF Evaluation:

Yes

| | |
| --- | --- |
| GEF Project Title: | |
| Evaluation Type: | |
| Focal Area: | Climate Change |
| Project Type: | FSP |
| GEF Phase: | GEF-4 |
| GEF Project ID: | |
| PIMS Number: | 4223 |

Key Stakeholders:
DG of Electricity and Energy Utilization
Countries:

INDONESIA
Recommendations
1
Recommendation 1. Adjusted list of indicators with baseline and end-of-project targets. To better monitor progress in each of the six Components, the MTR Team has analysed the current list and revised into a list of 34 progress indicator, giving the quantified baseline, mid-term situation and end-of-project target, which is presented in Box 13 of this MTR report.
2
Recommendation 2. Extension of project period until June 2016 The MTR team recommends extending the project?s closing date to July 2016 without any budget increase, basically to allow the first wind farms to reach the stage of commissioning and or financial closure within the project?s period and the project to provide support as needed in the wind farm design process, as well as to allow for certain capacity strengthening activities (financial mechanism, technical trainings) to be developed targeting specific market cluster beneficiaries and subsequently implemented.
3
Recommendation 3. Suggested actions for the monitoring and adaptive management: 3a. Develop a strategic plan to cover barrier-removal activities A budgeted strategic plan 2014-2016 would serve to fine-tune the various outputs and activities to the needs of the actors in the various market clusters groups (large wind farms, medium, medium-small; utility as investor or power purchaser; private investors and developers), particularly in the Components that so far has shown less results, i.e. the Components 3 (financial) and 6 (technical training and capacity building). 3b. End-of-project status report on wind power development Towards the end of the project, it might be worthwhile to undertake a qualitative stocktaking on remaining barriers and issues and suggestions for BPPT, MEMR and other stakeholder on actions needed to address these gaps and future directions.
4
Recommendation 4. Activities needed to strengthen project impacts 4a. Support to rehabilitation of Nusa Penida. While PLN and MEMR should take responsibilities for the repairs needed on the wind turbines, it is suggested that the Project make available some funds to provide a state-of-the-art safety, equipment protection, and system controls needed to switch automatically when transitioning between Islanded and grid-connected modes. 4b. Study on green funding and financing sources available for wind in Indonesia A new activity is proposed which would map the need for financial support and instruments per various market cluster (large investors/developers), analyse readiness of banks and institutions to provide loans for the various market segments (in particular the needs of developers of medium and small-medium sized wind projects)
5
Recommendation 4. 4g. Cooperation with ESP3 on strengthening RE and EE Clearinghouse at MEMR The project has been exchanging data on wind resources with the Danish-funded ESP3 project at MEMR Apart from data and info exchange, the two projects could work together and pool resources for examples in jointly commissioning the review analysis on impact of the feed-in tariff policy and other regulations on wind power (recommendation 4d), the guide for investors in wind energy (recommendation 4e) and grid connection impact study (recommendation 4j). As part of the project?s exit strategy, it should also be looked into with BPPT and MEMR how the Clearinghouse could be a depository of information, database, reports and documents after the proposed end of the project in 2016. 4h. Assessment of (technical) capacity building and training needs and plan for project-supported capacity strengthening and training activities The MTR Team proposes this as a sub-study of the before-mentioned strategic plan (2014-2016) focussing on assessment of the technical capacity building needs (in additional to the financial capacity strengthening of Outcome 3) of various types of beneficiaries (government and utility staff, large developers, investors and financiers, small developers, equipment providers, individual engineers and maintenance experts and subsequently presenting a plan of capacity strengthening (courses, workshops, seminars) within the budget availability of the WHyPgen project. 4j. Study on grid-related issues Often grid stability risks are overestimated by utilities and the potential contribution of intermittent sources of power underestimated. This assessment would deal with wind power transmission and grid connection issues, develop technical parameters and modelling for the grid connected wind farms to check grid stability and reliability of power supplies.