UNDP/GEF project "Mainstreaming Biodiversity Conservation into Territorial Policies and Practices" mid-term evaluation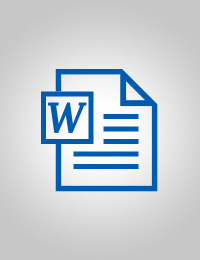 Evaluation Plan:

Evaluation Type:

Mid Term Project

Planned End Date:

01/2012

Completion Date:

06/2012

Status:

Completed

Management Response:

Yes

Evaluation Budget(US $):

25,000
Title
UNDP/GEF project "Mainstreaming Biodiversity Conservation into Territorial Policies and Practices" mid-term evaluation
Atlas Project Number:

00072384

Evaluation Plan:
2011-2015, Belarus
Evaluation Type:
Mid Term Project
Status:
Completed
Completion Date:
06/2012
Planned End Date:

01/2012

Management Response:
Yes

Focus Area

:

1. Environment & Sustainable Development

Corporate Outcome and Output (UNDP Strategic Plan 2018-2021)

1. Development plans and programmes integrate environmentally sustainable solutions in a manner that promotes poverty reduction, MDG achievement and low-emission climate-resilient development
2. National and local governments and communities have the capacities to adapt to climate change and make inclusive and sustainable environment & energy decisions benefitting in particular under-served populations

Evaluation Budget(US $):

25,000

Source of Funding:
GEF
Joint Programme:
No
Joint Evaluation:

No

Evaluation Team members:

| Name | Title | Nationality |
| --- | --- | --- |
| | Team Leader | |

GEF Evaluation:

Yes

| | |
| --- | --- |
| Evaluation Type: | |
| Focal Area: | Biodiversity |
| Project Type: | MSP |
| GEF Phase: | GEF-4 |
| PIMS Number: | |

Key Stakeholders:
Ministry of Environment
Countries:

BELARUS, REPUBLIC OF
Recommendations
1
The project has produced good information on incorporating biodiversity considerations in land use planning, and is planning to share and disseminate this information. This evaluation also recommends that the project consider consolidating this information into a short training curriculum that would be available on an electronic/internet-based platform, and which would provide a certificate to those civil servants who complete this.
2
Given the lack of depth of the civil society sector, to help strengthen support for implementation of biodiversity friendly land use management plans the project should consider conducting trainings for journalists on the project activities and goals, the process for biodiversity integration with land management plans, and the subsequent process for monitoring and enforcement of implementation of these plans.
3
To continue addressing the larger scale threats from agricultural practices that the project is not able to influence through promulgation of the land use plans, the project team could consider producing a short manual on international best-practices for biodiversity friendly agriculture, also highlighting the economic efficiency of such practices in terms of reduction of input costs. Examples could be drawn from other countries in the region ? for example, Romania is among the regional leaders in organic agriculture, and a UNDP-GEF project in Bulgaria is producing a manual on best practice management approaches for high-nature value grasslands and pastures.
4
This evaluation recommends that, as a follow-on to this project and to support long-term implementation of biodiversity friendly land management plans, international donors should consider supporting extension services in environmentally sustainable, international best practices for agriculture.
5
The project team should ensure that as many project knowledge products are posted in relevant online locations, where they will remain for wide distribution.
6
This evaluation recommends that the project team consider using website traffic statistics as an additional indicator for the project?s catalytic effect through information dissemination and knowledge sharing.
7
This evaluation recommends the project partner with a third party independent organization to assess through field data collection the level of implementation of the biodiversity considerations in the four rayon land management plans that will be under implementation in 2012 (this is in relation to the last indicator in the project logframe, under Outcome 2).
8
The scope of up-scaling for the Belarus mainstreaming project is focused on the national level, but the project could also provide an important example to be replicated in other countries. Government land-use planning does not play as prominent role in all countries as it does in Belarus, but in appropriate national contexts the strategy of integrating biodiversity considerations in land use planning could be a critically important approach to conserving biodiversity outside protected areas. This evaluation recommends that UNDP consider conducting an assessment of other national contexts in which the strategy, lessons and experiences from the Belarus mainstreaming project could be replicated. One possible opportunity for replication may be found in Kazakhstan, though further feasibility and assessment would be required.