Programme National de Gestion Urbaine Partagée des déchets solides ménagers (PRONAGUP)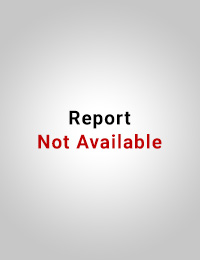 Evaluation Plan:

Evaluation Type:

Final Project

Planned End Date:

02/2017

Status:

Overdue

Management Response:

No

Evaluation Budget(US $):

8,000
Title
Programme National de Gestion Urbaine Partagée des déchets solides ménagers (PRONAGUP)
Atlas Project Number:
Evaluation Plan:
2012-2017, Gabon
Evaluation Type:
Final Project
Status:
Overdue
Planned End Date:

02/2017

Management Response:
No

Focus Area

:

1. Environment & Sustainable Development
2. Others

Corporate Outcome and Output (UNDP Strategic Plan 2014-2017)

1. Output 3.2. Functions, financing and capacity of sub-national level institutions enabled to deliver improved basic services and respond to priorities voiced by the public

Evaluation Budget(US $):

8,000

Source of Funding:
PRONAGUP
Joint Programme:
No
Joint Evaluation:

No

GEF Evaluation:

No

Key Stakeholders:
Gouvernement, PNUD, Société civile
Countries:

GABON

Comments:

Le Comité de Pilotage a recommandé la prorogation du projet en raison de non mobilisation des fonds de contrepartie. Le projet est techniquement clôturé mais l'évaluation n'a pas pu se faire en 2015 à cause de l'indisponibilité des ressources financières.

Le Bureau a pu dégager des ressources d'autres sources et le recrutement d'un consultant pour conduire l'évaluation finale est en cours de finalisation. Le rapport final d'évaluation sera disponible en fin février 2017. Les TDR pour l'évaluation sont joints à la présente.