UNDP/GEF project "Removing barriers to energy efficiency improvements in the state sector in Belarus" final evaluation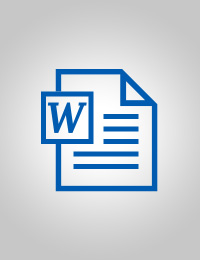 Evaluation Plan:

Evaluation Type:

Project

Planned End Date:

01/2012

Completion Date:

01/2012

Status:

Completed

Management Response:

Yes

Evaluation Budget(US $):

23,940
Title
UNDP/GEF project "Removing barriers to energy efficiency improvements in the state sector in Belarus" final evaluation
Atlas Project Number:

00050819

Evaluation Plan:
2011-2015, Belarus
Evaluation Type:
Project
Status:
Completed
Completion Date:
01/2012
Planned End Date:

01/2012

Management Response:
Yes
Corporate Outcome and Output (UNDP Strategic Plan 2018-2021)
Evaluation Budget(US $):

23,940

Source of Funding:
Joint Programme:
No
Joint Evaluation:

No

Evaluation Team members:

| Name | Title | Nationality |
| --- | --- | --- |
| Jeroen Ketting | Team Leader | |

GEF Evaluation:

Yes

| | |
| --- | --- |
| Evaluation Type: | |
| Focal Area: | Climate Change |
| Project Type: | FSP |
| GEF Phase: | GEF-2 |
| PIMS Number: | 2426 |

Key Stakeholders:
Energy Efficiency Department of Gosstandard
Countries:

BELARUS, REPUBLIC OF
Recommendations
1
Project design should be based on a recent and fresh analysis of the needs of the actual and current barriers and opportunities in EE in Belarus through consultations with state officials, bankers, financiers, EE specialists, lawyers.
2
In future cases during the conception of the project design the terminology used in the Logframe should be defined more accurately. Inconsistencies in used terminology create problems and confusion during the project execution.
3
The economic and legal environment in countries like Belarus change continuously. Designing projects with a running length of 4 years makes it very difficult to foresee all the risks and changes that may arise. Therefore adaptive management should take place on a continual basis throughout the project, not only just after the mid-term evaluation. In this project, much time was lost while the project waited for the mid-term evaluation before any changes to the project strategy or project team were made.
4
The Logframe should define clear targets for outputs and outcomes. Open ended or vague targets should be avoided. Upon commencement of the project it is advisable that the project manager and responsible person from the UNDP country office discuss, agree on the meaning of the project?s Objective and the Outcomes. Monitoring needs to be ongoing and consistent. Resulting from the discussion of the project?s Objectives and Outcomes the project manager and the UNDP country office should adjust the outputs and activities where necessary.
5
Special care should be taken by the project manager and responsible person from the UNDP country office that the work plans are harmonized with the Logframe. The Logframe should be modified, as required, as early as the Project Inception workshop.
6
Monitoring and evaluation of the project results during the project should focus more at real on and quantitative results instead of solely focusing at whether the formal administrative requirements are met. This will allow for more stringent measurement and control of project outputs.
7
It should be made sure that the members of the Project Steering Committee are actually interested in the project and see themselves as stakeholders of the project. There should also be a fixed schedule for obligatory stakeholder meetings as one stakeholder meeting per year is not frequent enough to guarantee strong stakeholder involvement.