Assessment of Development Results (ADR) : Afghanistan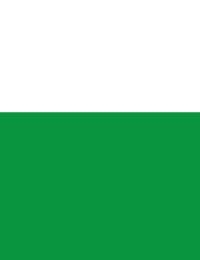 Evaluation Plan:

Evaluation Type:

ICPE/ADR

Planned End Date:

12/2013

Completion Date:

12/2013

Status:

Completed

Management Response:

Yes

Evaluation Budget(US $):

160,000
Title
Assessment of Development Results (ADR) : Afghanistan
Atlas Project Number:
Evaluation Plan:
2009-2013, Independent Evaluation Office
Evaluation Type:
ICPE/ADR
Status:
Completed
Completion Date:
12/2013
Planned End Date:

12/2013

Management Response:
Yes
Corporate Outcome and Output (UNDP Strategic Plan 2018-2021)
Evaluation Budget(US $):

160,000

Source of Funding:
Evaluation Expenditure(US $):

160,000

Joint Programme:
No
Joint Evaluation:

No

Evaluation Team members:

| Name | Title | Email | Nationality |
| --- | --- | --- | --- |
| Olivier Cossée | Lead Evaluator | | |

GEF Evaluation:

No

Key Stakeholders:
Location of Evaluation:

Country Level

Countries:

AFGHANISTAN
Recommendations
1
UNDP needs to continue to rebuild confidence with the Government and its donors so that they will be more likely to support the ideas, frameworks and directions promoted by the organization.
2
During the next country programme, UNDP should continue to prioritize democratic governance and the rule of law, where it brings to bear a clear comparative advantage. However, the next country programme must devote greater attention to the weakest pillars of Afghan democracy (local governments, the legislature and the judiciary) and should try to contribute more convincingly to the fight against poverty and (where possible) environmental protection, in accordance with its poverty-environment nexus strategy.
3
UNDP should examine the possibility of setting up additional multi-donor, multilateral trust funds in support of the transition.
4
UNDP should strengthen its involvement in aid coordination forums and processes.
5
UNDP Country Office management should, as a matter of priority, improve operational capacity and programme effectiveness by rebuilding a cohesive team of national and international staff committed to achieving results for Afghanistan.
6
Subnational governance and service delivery should continue to be a major component of the UNDP Country Programme. To that end, UNDP should also establish regional offices that can better integrate UNDP project activities.
7
Given the extensive de facto local autonomy that has been a feature of Afghan governance in the past, specific attention needs to be paid to engaging with customary Afghan governance and judicial systems, which may not be up to international standard but have the important advantages of legitimacy and efficacy, and could play a useful role in the edification of the Afghan state.
8
The strategic coherence of UNDP?s capacity development initiatives should be strengthened through stronger support to the Public Administration Reform process. Sustainability of capacity-building results needs more serious consideration in programme design and during implementation. The recourse to large numbers of non- Tashkeel staff as a stop-gap measure must be reduced, and UNDP should consider a gradual increase in the use of national implementation to help raise capacity in a sustainable manner.
9
UNDP should make preparations to reduce its exposure to poor security conditions, by outsourcing some activities, in particular monitoring and evaluation, and by moving some administrative functions outside the country. It could also consider disengaging itself responsibly from its riskiest programme, the largely ineffective APRP, or radically simplifying its institutional arrangements.
10
The Country Office urgently needs to expand its communications capacity to ensure that the Afghan Government, Afghan citizens as well as development partners are aware of UNDP?s goals and the impact its programmes have on helping improve the lives of average Afghan people.
11
UNDP should reach out to civil society, including through regular information events during the build-up to the elections and by involving carefully selected NGOs as programme implementers, primarily at the provincial and district levels, but also in lobbying, awareness-raising and civic education efforts.