Assessment of Development Results (ADR) : Iraq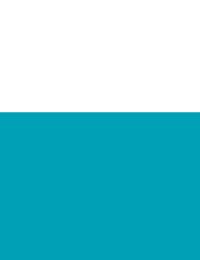 Evaluation Plan:

Evaluation Type:

ICPE/ADR

Planned End Date:

12/2013

Completion Date:

12/2014

Status:

Completed

Management Response:

Yes

Evaluation Budget(US $):

160,000
Title
Assessment of Development Results (ADR) : Iraq
Atlas Project Number:
Evaluation Plan:
2009-2013, Independent Evaluation Office
Evaluation Type:
ICPE/ADR
Status:
Completed
Completion Date:
12/2014
Planned End Date:

12/2013

Management Response:
Yes
Corporate Outcome and Output (UNDP Strategic Plan 2018-2021)
Evaluation Budget(US $):

160,000

Source of Funding:
Joint Programme:
No
Joint Evaluation:

No

Evaluation Team members:

| Name | Title | Email | Nationality |
| --- | --- | --- | --- |
| Vijayalakshmi Vadivelu | Evaluation Advisor/ UNDP IEO | vijayalakshmi.vadivelu@undp.org | INDIA |

GEF Evaluation:

No

Key Stakeholders:
Location of Evaluation:

Country Level

Countries:

IRAQ
Recommendations
1
Recommendation 1: UNDP Iraq should consolidate its programme support, ensuring that it has adequate scope and depth to address the key development challenges confronting Iraq. UNDP should move away from fundingdriven, low-impact activities.
2
Recommendation 2: UNDP?s future relevance will depend on establishing strong development partnerships with the Government and people of Iraq. UNDP Iraq should make it a priority to develop and sustain partnerships with national counterparts.
3
Recommendation 3: UNDP Iraq should develop adaptive strategies that will continue to contribute to Iraq?s development under different and evolving political and security scenarios, particularly the challenging security context of central and south Iraq.
4
Recommendation 4: UNDP Iraq should ensure the appropriate balance of programme support between the national and governorate levels and should strengthen the synergies between programmes at the two levels.
5
Recommendation 5: UNDP programmes need to prioritize promoting gender equality. The lack of a conducive environment cannot justify inadequately pursuing programmes that promote gender equality and women?s empowerment.
6
Recommendation 6: UNDP should strengthen its own technical and advisory capacities. UNDP should review programme management and should develop an appropriate strategy to respond effectively to Iraq?s development needs.
7
Recommendation 7: Recently, the importance of UNDP?s mandate in integrated peacekeeping missions has been increasingly recognized. UNDP and UNAMI should draw lessons from countries where close coordination between UNDP and the integrated mission has been mutually beneficial and has enhanced their contributions to peacebuilding and development. UNDP and UNAMI should make concerted efforts to solve disagreements regarding their roles in the area of governance.