Evaluation Finale du CPAP 2012 - 2016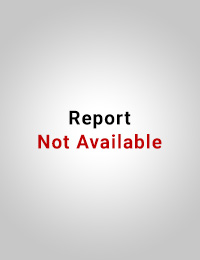 Evaluation Plan:

Evaluation Type:

Country Programme Evaluation

Planned End Date:

06/2016

Status:

Overdue

Management Response:

No

Evaluation Budget(US $):

40,000
| Document | Type | Language | Size | Status | Downloads |
| --- | --- | --- | --- | --- | --- |
Title
Evaluation Finale du CPAP 2012 - 2016
Atlas Project Number:
Evaluation Plan:
2012-2017, Gabon
Evaluation Type:
Country Programme Evaluation
Status:
Overdue
Planned End Date:

06/2016

Management Response:
No

Focus Area

:

1. Poverty and MDG
2. Democratic Governance
3. Environment & Sustainable Development

Corporate Outcome and Output (UNDP Strategic Plan 2014-2017)
Evaluation Budget(US $):

40,000

Source of Funding:
Gouvernement
Joint Programme:
No
Joint Evaluation:

No

GEF Evaluation:

No

Key Stakeholders:
Gouvernement, PNUD, Société civile
Countries:

GABON

Comments:

L'évaluation du CPAP 2012 - 2016 permettra d'avoir des évidences et orientations permettant d'élaborer le CPAP 2018 - 2022.

Le Programme du Bureau a fait l'objet d'une extension jusqu'en fin 2017 à la demande du Gouvernement, en vue de permettre la finalisation de la revue du Plan Stratégique Gabon Emergent (PSGE) sur lequel devra s'aligner le prochain programme 2018-2022.

En 2016, l'évaluation des résultats des activités de développement (ERAD) a été finalisée. Elle a permis d'analyser de manière indépendante, les progrès des interventions clés du programme 2012-16, d'en évaluer la performance et de faire des recommandations pour le prochain programme (cf. rapport ADR Gabon Juin 2016 joint).

L'ERAD et ses conclusions tiendront lieu d'évaluation du CPD 2012-16.