UNDAF Final Evaluation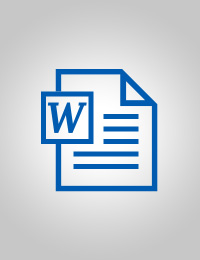 Evaluation Plan:

Evaluation Type:

UNDAF

Planned End Date:

12/2019

Completion Date:

03/2020

Status:

Completed

Management Response:

No

Evaluation Budget(US $):

20,000
Title
UNDAF Final Evaluation
Atlas Project Number:
Evaluation Plan:
2016-2020, Belarus
Evaluation Type:
UNDAF
Status:
Completed
Completion Date:
03/2020
Planned End Date:

12/2019

Management Response:
Yes

Focus Area

:

1. Poverty
2. Governance
3. Resilience
4. Sustainable
5. Energy
6. Others

Corporate Outcome and Output (UNDP Strategic Plan 2018-2021)

1. Output 1.1.1 Capacities developed across the whole of government to integrate the 2030 Agenda, the Paris Agreement and other international agreements in development plans and budgets, and to analyse progress towards the SDGs, using innovative and data-driven solutions
2. Output 1.2.1 Capacities at national and sub-national levels strengthened to promote inclusive local economic development and deliver basic services including HIV and related services
3. Output 1.4.1 Solutions scaled up for sustainable management of natural resources, including sustainable commodities and green and inclusive value chains
4. Output 1.5.1 Solutions adopted to achieve universal access to clean, affordable and sustainable energy
5. Output 2.2.1 Use of digital technologies and big data enabled for improved public services and other government functions
6. Output 2.2.3 Capacities, functions and financing of rule of law and national human rights institutions and systems strengthened to expand access to justice and combat discrimination, with a focus on women and other marginalised groups
7. Output 2.4.1 Gender-responsive legal and regulatory frameworks, policies and institutions strengthened, and solutions adopted, to address conservation, sustainable use and equitable benefit sharing of natural resources, in line with international conventions and national legislation

Evaluation Budget(US $):

20,000

Source of Funding:
The UNDAF Evaluation is fully covered by the RCO.
Evaluation Expenditure(US $):

20,000

Joint Programme:
No
Joint Evaluation:

Yes

Joint with UN Agencies
Joint with

Line Ministries; Implementing Partners; UN agencies; CSOs, private sector.

Evaluation Team members:

| Name | Title | Nationality |
| --- | --- | --- |
| Arkadi Toritsyn | Team leader; international consultant | |
| Andrei Pinihin | National consultant | |

GEF Evaluation:

No

Key Stakeholders:
Countries:

BELARUS, REPUBLIC OF

Comments:

The evaluation information has been updated to reflect the full scope of the evaluation, i.e. it covers all the 4 outcome areas instead of initially planned 2 areas.
Lessons
1.

· UNDAF can be a powerful instrument to lead collective and coordinated efforts of UN agencies. To be successful, UNSDCF should prioritize strategic interventions, which have to be long-term focused, linked to SDGs and national priorities, with clearly set targets and focus on sustainability.

· UN agencies can be more successful if they find a proper balance between "low-hanging fruits" short term interventions and more strategic interventions addressing root causes of inequality.

· Belarus has a well-established public service that can effectively deliver on Government policies and programmes. The UN adds value and its efforts are sustainable when agencies focus on provision of expertise and policy advice, and, when needed, pilot innovations and demonstrate effective solutions through project delivery on the ground.

· UNDAF's relevance and effectiveness could improve through the mid-term review, that could help to timely respond to changes in the overall economic climate changes, revisit priorities and revise the M&E framework.



Findings
1.

· Overall the UN system addressed specific developmental needs jointly identified by UN and the national partners and the agencies were somewhat effective in achieving their expected outputs.

· It is likely that the funding available to UN agencies will be diminishing, therefore the UN System has to learn how to deliver more with less funding, to prioritize its interventions and to focus on those areas where the UN system has a clear comparative advantage.

· The UN system demonstrated its neutrality, impartiality, international expertise and reputation in steering country's progress towards SDGs and advancing human rights.

· Overall the progress towards UNDAF's outcomes is limited and the ET concludes that out of 60 UNDAF indicators, goal values have been achieved for 24 indicators and are likely to be achieved for another 15 indicators by the end of 2020. 18 indicators are difficult to monitor due to unavailable data or methodological issues and goal values for 3 indicators are unlikely to be achieved.

· Many UN system interventions were verifiably effective in terms of the achievement of their planned outputs. UN agencies have well developed systems to measure their progress towards agencies-specific outputs but the approaches to monitoring their contribution towards achieving UNDAF outcomes are inconsistent and underdeveloped.

· The UN demonstrated its strengths and competitive advantage in the areas of the environment, local development, advancement of the rights of adolescents and others.

· The UN proved to be a leader in supporting the national partners with SDGs nationalization and operationalization.

· UN agencies strengthened their capacities to generate evidence, conduct research and provide policy advice.

· As a result of UN interventions, many national partners feel more confident to lead the development process. The UN system has the capacity to focus on complex, cross-sectoral policy advice functions and empower the state partners to deliver programmes.

· Although the development realities of Belarus and the needs of vulnerable groups require improved multi-sectoral partnerships, overlaps or missing links can result from inflexible interpretations of the mandates of UN agencies. However, there are some examples of effective working partnerships such as those championed by UNAIDS that could be replicated.

· RCO did not perform well in stakeholder management, including addressing expectations of national partners such as key ministries, in terms of reporting on UNDAF progress and results delivered and funding mobilized/spent.

· The UN system did not utilize the mid-term UNDAF review to review priorities, improve focus on results and identify opportunities for partnership.



Recommendations
1

Evaluation recommendation 1. Directly focus UNSDCF on the most critical root factors impeding progress towards SDGs and inclusion of vulnerable groups, keeping in mind UN system comparative advantages.

2

Evaluation recommendation 2. Ensure that all partners involved in UNSDCF development, implementation and monitoring have a common understanding of UNSDCF processes and results and maintain an open line of communication.

3

Evaluation recommendation 4. An M&E system focusing on UNSDCF outcomes should be consistent for all agencies and should be able to show UN contributions.

4

Evaluation recommendation 5. UNSDCF should continue shifting the UN system's focus from actual programme/project delivery towards policy advice, analysis and research and provide more responsibility to national partners for programmes implementation.

5

Evaluation recommendation 9. Support the national partners in Belarus in transferring their solutions and innovations to other countries in the framework of South-South cooperation.