Fifth Operational Phase of the GEF Small Grants Programme in Kenya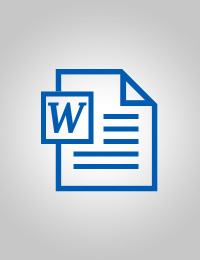 Evaluation Plan:

Evaluation Type:

Final Outcome

Planned End Date:

05/2015

Completion Date:

09/2015

Status:

Completed

Management Response:

Yes

Evaluation Budget(US $):

30,000
Title
Fifth Operational Phase of the GEF Small Grants Programme in Kenya
Atlas Project Number:

00081601

Evaluation Plan:
2014-2018, Kenya
Evaluation Type:
Final Outcome
Status:
Completed
Completion Date:
09/2015
Planned End Date:

05/2015

Management Response:
Yes

Focus Area

:
Corporate Outcome and Output (UNDP Strategic Plan 2014-2017)

1. Output 1.3. Solutions developed at national and sub-national levels for sustainable management of natural resources, ecosystem services, chemicals and waste
2. Output 1.5. Inclusive and sustainable solutions adopted to achieve increased energy efficiency and universal modern energy access (especially off-grid sources of renewable energy)

Evaluation Budget(US $):

30,000

Source of Funding:
GEF
Joint Programme:
No
Joint Evaluation:

No

Evaluation Team members:

| Name | Title | Email | Nationality |
| --- | --- | --- | --- |
| Virginia Ravndal | Ms | vravndal@mindspring.com | |
| Richard Kaguamba | Mr | rkaguamba@gmail.com | |

GEF Evaluation:

Yes

| | |
| --- | --- |
| Evaluation Type: | |
| Focal Area: | Multifocal Areas |
| Project Type: | FSP |
| GEF Phase: | GEF-5 |
| PIMS Number: | 4520 |

Key Stakeholders:
CBOs, NGOs
Countries:

KENYA
Recommendations
1
1. The SGP secretariat requires strengthening to be able to handle the workload as an ?up-graded? SGP country programme, especially for project monitoring. Strengthening the SGP secretariat might be cost-effectively achieved through hiring an additional staff or awarding strategic grants to well-established NGOs that can assist with key functions, such as monitoring.
2
2. Because of their small size and short duration, SGP projects are unlikely to serve more than just as demonstrations unless they link up with stable/long-lived initiatives/partners to maximize probability of success, impact, replication and scaling up. SGP should pilot partnerships with select county governments and seek to partner with large GEF/non-GEF projects.
3
3. Although benefit to people is clear in all OP5 projects, the global environment benefit is often less clear. Seek to fund projects that show a more direct linkage between helping people and global environmental benefits.
4
4. Mechanisms to share SGP experiences and lessons learned, require further strengthening. Alternative and innovative ways that will target specific audiences are proposed, such as soap operas, caravans in partnership with a private company, taking up stalls at agricultural shows, posters made by school children.
5
5. Project monitoring needs to be significantly strengthened to enable the secretariat and NSC know what is happening. More regular and in-depth visits are needed.
6
6. Although the NSC is a strong one, it cannot have the technical expertise to assess very type of proposal. It should focus on strategic matters and leave project review to others.
7
7. SGP secretariat, grantees and NSC should consider "outside-the-box" solutions rather than applying conventional solutions without sufficiently analyzing other possibilities.
8
8. The logframe might usefully be applied at the individual project level but is not a very useful tool when applied to a portfolio of projects which are not defined at the time of writing the logframe. GEF should apply adaptive management systems and provide another tool other than the logframe.
9
9. There is often a disconnect between the indicator and target and the corresponding activities. As a result, unrealistic and exaggerated results are sometimes reported. SGP secretariat and grantees should be realistic in describing indicators and corresponding activities.
10
10. Unverified project results are sometimes reported and transcribed and collated into SGP reports. This is problematic if results are inaccurate. Efforts should be made to verify project results.
11
11. Geographic scope of terrestrial and marine conservation projects was too big and as a result, the impact diluted. For greater impact, the SGP will need to be have a narrower geographic focus.
12
12. NSC should address the dichotomy of geographic fairness versus impact during design of project framework in OP VI. This discussion should be framed around how to maximize impact of SGP in Kenya while maintaining a cost-effective approach to project monitoring.
13
13. It should not be assumed that people who engage in income generating activities, which are introduced as alternatives to unsustainable practices, will automatically stop. The SGP Project should use more impact indicators instead of process indicators and also monitor projects more carefully through in-depth project visits.
14
14. Some income generating activities are on such a small scale and with such limited participation that they cannot be considered as successful demonstrations. Marketing consultants should be contracted.
15
15. Some projects are overly ambitious given the small budget and short time frame. Projects should be guided so that they commit only to do what can be realistically achieved.
16
16. Lack of addressing underlying reasons such as population increase, many prevent sustainability of SGP project efforts. Addressing population pressure maybe beyond the scope of an SGP project, but SGP could support community-based dialogue that discusses cause and effect of population pressure. In addition, SGP projects should support strategies, such as girls? education, economic diversification and supporting women role models.
17
17. Although there is good participation of women in most SGP projects, further work is required to achieve gender equality in decision-making bodies directing SGP projects.
18
18. Although progress in tracking of in-kind co-financing has been recorded since the Mid-term review (MTR), it still requires further strengthening. A cost-effective way of accounting for in-kind co-financing, should be developed together with the Global Technical Advisor (GTA) of up-graded country programs.
19
19. Quality control of products produced with SGP support could be improved. If the Ecuador strategic project approach is adopted to enhance monitoring, the NGOs may also help with quality control.
20
20. Insufficient resources to implement forest management and conservancy plans (developed with support of the SGP) appears to be the single greatest challenge to actual conservation, especially for those CFAs that do not have partner champions with resources. Development of simple exit strategies could be helpful in promoting sustainability of project efforts.