Generate Global Environmental Benefits through Environmental Education and Raising Awareness of Stakeholders Mid Term Evaluation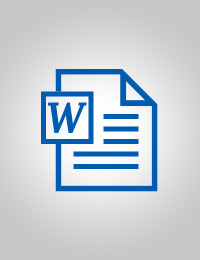 Evaluation Plan:

Evaluation Type:

Mid Term Project

Planned End Date:

12/2018

Completion Date:

12/2017

Status:

Completed

Management Response:

Yes

Evaluation Budget(US $):

7,000
Title
Generate Global Environmental Benefits through Environmental Education and Raising Awareness of Stakeholders Mid Term Evaluation
Atlas Project Number:

00081939

Evaluation Plan:
2016-2020, Armenia
Evaluation Type:
Mid Term Project
Status:
Completed
Completion Date:
12/2017
Planned End Date:

12/2018

Management Response:
Yes

Focus Area

:
Corporate Outcome and Output (UNDP Strategic Plan 2018-2021)

1. Output 2.4.1 Gender-responsive legal and regulatory frameworks, policies and institutions strengthened, and solutions adopted, to address conservation, sustainable use and equitable benefit sharing of natural resources, in line with international conventions and national legislation

SDG Goal

Goal 12. Ensure sustainable consumption and production patterns
Goal 13. Take urgent action to combat climate change and its impacts

SDG Target

12.4 By 2020, achieve the environmentally sound management of chemicals and all wastes throughout their life cycle, in accordance with agreed international frameworks, and significantly reduce their release to air, water and soil in order to minimize their adverse impacts on human health and the environment
13.2 Integrate climate change measures into national policies, strategies and planning

Evaluation Budget(US $):

7,000

Source of Funding:
UNDP
Evaluation Expenditure(US $):

6,162

Joint Programme:
No
Joint Evaluation:

No

Evaluation Team members:

| Name | Title | Email | Nationality |
| --- | --- | --- | --- |

GEF Evaluation:

Yes

| | |
| --- | --- |
| GEF Project Title: | Generate Global Environmental Benefits through Environmental Education and Raising Awareness of Stakeholders Mid-term Review |
| Evaluation Type: | Mid-term Review |
| Focal Area: | Multifocal Areas |
| Project Type: | MSP |
| GEF Phase: | GEF-5 |
| GEF Project ID: | 5716 |
| PIMS Number: | 5309 |

Key Stakeholders:
Countries:

ARMENIA
Recommendations
1

The chronology in the listing of the outcomes, outputs and activities in the logical framework should be respected as much as possible; for that reason the Mission feels that the delivery of training prior to the accomplishment of the institutional fundaments (policies, legal frameworks, institutional adjustments) should be avoided as much as possible.

2

A number of externally funded related projects appear to be in the pipeline (World Bank, EC) or are ongoing (GIZ). These entities should be included in the PAC in order to generate synergy, cooperation and coordination.

3

A clear and well-defined list of all training packages that are planned under education, training and awareness raising activities under outcomes #2 and #3 should be prepared. Training packages should be clearly specified ( provider, target group, curriculum etc...)

4

The Project should prepare, soonest, a precise, detailed and prioritized list of all issues and tasks ( analytical, strategic, legal, institutional, etc.) that remain on the table for each of the three components of the Project.

A clear, precise and well defined practical roadmap should be prepared in order to use the remaining time of the Project in the most effective and efficient way. Such roadmap should be derrived at (preferably) in a participative manner by organizing e.g. a workshop involving all stakeholders in this crucial planning process. The workshop should be guided and moderated by an institutionally neutral facilitator. Alternatively, a roadmap proposal could be prepared, submitted to the participants and endorsed at the meeting. The Mission favours the first proposal which has the benefit of better participation, synergy and institutions' ownership. The above ( endorsed) roadmap should crearly define "who does what?" during the remaining time of the Project.

5

If the implementation or coordination of the training programs are to be handled by a single (main) government agency, it may be advisable to move the PMU to that agency. It will enhance ownership, effectiveness, efficiency and not the least: sustainablility. In doing so, UNDP could gradually phase out its role while the GoA increases its stake and responsibility in the operation.

6

Under the current situation it is not likely that the Project will achieve its objectives. A no cost 6 to 12 months' project extension appears unavoidable, while attempting to increase effectiveness and efficiency.