Assessment of Development Results:Jordan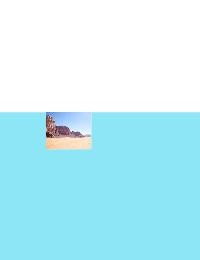 Evaluation Plan:

Evaluation Type:

ICPE/ADR

Planned End Date:

06/2017

Completion Date:

12/2016

Status:

Completed

Management Response:

Yes

Evaluation Budget(US $):

160,000
Title
Assessment of Development Results:Jordan
Atlas Project Number:
Evaluation Plan:
2014-2017, Independent Evaluation Office
Evaluation Type:
ICPE/ADR
Status:
Completed
Completion Date:
12/2016
Planned End Date:

06/2017

Management Response:
Yes

Focus Area

:
Corporate Outcome and Output (UNDP Strategic Plan 2014-2017)

1. Output 1.3. Solutions developed at national and sub-national levels for sustainable management of natural resources, ecosystem services, chemicals and waste
2. Output 2.6. Legal reform enabled to fight discrimination and address emerging issues (such as environmental and electoral justice
3. Output 3.2. Functions, financing and capacity of sub-national level institutions enabled to deliver improved basic services and respond to priorities voiced by the public

Evaluation Budget(US $):

160,000

Source of Funding:
Joint Programme:
No
Joint Evaluation:

No

Evaluation Team members:

| Name | Title | Email | Nationality |
| --- | --- | --- | --- |

GEF Evaluation:

No

Key Stakeholders:
Countries:

JORDAN
Lessons
Findings
1.

The governance programme has been contributing to a certain extent to the outcome result on political and institutional reform through support to establishing a more transparent electoral process and strengthening accountability and integrity in state institutions.




Tag: Effectiveness Public administration reform Technical Support

2.

The UNDP contribution to effective, inclusive participation of young people in social, cultural, economic and political life has been limited. The country office did not have any ongoing activities for a significant period of the country programme (between 2013 and 2016) to contribute to the planned outcome result.




Tag: Effectiveness Local Governance Youth Technical Support

3.

As planned, UNDP-supported interventions bridged gaps in institutional frameworks and capacities in selected sectors. But key stakeholders felt that UNDP could have been more effective and relevant by contributing more to the development of a modern environmental governance system and institutional layout through support to new strategic partnerships.




Tag: Climate change governance Energy Environment Policy Effectiveness Technical Support

4.

UNDP contributed to the planned outcome result on establishing poverty reduction mechanisms through support to the Government in developing strategies, strengthening institutional capacities and improving aid coordination. In each of these areas, more remains to be done.




Tag: Effectiveness Poverty Reduction Coordination

5.

At local level, UNDP has worked in a number of priority areas including solid waste management, vocational training, employment and entrepreneurship support. Interviews and field visits undertaken for the ADR showed that these activities have mixed results. The cash-for-work programme has had positive impact, while entrepreneurship support through the micro-equity investment approach has faced numerous challenges. UNDP's presence and close follow-up of activities is reported to be a key factor in the effectiveness of its interventions. However, the number of beneficiaries was limited.




Tag: Effectiveness Jobs and Livelihoods Youth Technical Support

6.

The UNDP country programme was relevant to the context of Jordan and its national development priorities, as well as to the UNDP corporate agenda. UNDP was also flexible and responsive to the emerging priorities of the country, such as the refugee situation. However, UNDP missed the opportunity to make its country programme an integrated and holistic one, given the interconnectedness of the development challenges it sought to address.




Tag: Relevance Integration Programme Synergy Technical Support

7.

UNDP demonstrated strong internal management practices in support of programme delivery.




Tag: Efficiency Operational Efficiency Service delivery UNDP Management Technical Support

8.

The country office experienced frequent staff turnover, interrupting implementation and causing loss of institutional memory.




Tag: Challenges Efficiency Human and Financial resources UN Country Team Technical Support

9.

There are some examples of synergy within the UNDP programme and with the work of other agencies, but in general UNDP's coordination with other development actors was not optimal, particularly in the areas where other agencies have comparative technical strengths.




Tag: Donor relations Programme Synergy Coordination

10.

The sustainability prospects of the UNDP contribution are mixed. The results achieved under the larger interventions that incorporate explicit exit strategies and capacity development in their design, such as in the governance and environment programmes, are likely to be sustained. In the socioeconomic/resilience programme, though most of the interventions are at early stage of implementation, there are indications that some of the interventions, particularly the micro-business and small enterprises, may not be sustainable without longer-term support.




Tag: Sustainability Capacity Building

11.

High turnover in government institutions limits sustainability of the results.




Tag: Sustainability Country Government Capacity Building Technical Support

12.

UNDP has benefited from the large flows of humanitarian funding and has leveraged funding from bilateral partners and other sources, not only for its refugee response portfolio but also for the rest of the programme. Country programme fundraising targets for the entire five-year cycle have nearly been met in the first three years. Given projected decreases in UNDP and other funding flows, UNDP needs to re-examine some of the country office's assumptions on partnerships and results-based management practices and skills, which if strengthened could enhance fundraising potential.




Tag: Bilateral partners Humanitarian development nexus Refugees Technical Support

13.

From a management and operational perspective, UNDP's delivery is unaffected by the growing refugee crisis response. This can be seen in the overall high programme implementation/delivery rates maintained by the office over the last three years. UNDP is, however, aware of some of the opportunity costs, including a lower-than-expected provision of technical expertise.




Tag: Project and Programme management Humanitarian development nexus Refugees Technical Support

14.

Despite the integration of the humanitarian and resilience pillars of the Syrian refugee response into a common framework, coordination within the UN family has been challenging.




Tag: Joint UN Programme UN Agencies Humanitarian development nexus Refugees Resilience

15.

Gender results in the country programme vary. The socioeconomic programme, with its local development component, made a positive contribution to both gender mainstreaming and women's empowerment. On the other hand, the environment programme, with its upstream policy focus, paid limited attention to gender mainstreaming. Most projects under governance ensured women's participation, but effective mainstreaming was also limited.




Tag: Effectiveness Gender Mainstreaming Women's Empowerment Technical Support

16.

The internal business environment for gender mainstreaming is still developing.




Tag: Gender Equality Gender Mainstreaming Women's Empowerment Business Model Technical Support

17.

The inadequate attention given to results-based management in planning, monitoring and reporting of UNDP interventions hampered the design of an integrated and holistic country programme, as well as monitoring and reporting on results. The following paragraphs explain more.




Tag: Monitoring and Evaluation Results-Based Management

18.

Development actors in Jordan widely acknowledge that UNDP's comparative strengths (in relation to other development partners) are its neutrality, flexibility, responsiveness, local presence and strong delivery channels. However, the extent to which UNDP builds on these strengths to form and leverage strategic partnerships with the Government, donors and non-governmental partners is not clear.




Tag: Strategic Positioning Technical Support
Recommendations
1

Jordan's governance and socioeconomic reforms are unfinished business. The focus of the UNDP programme on democratic governance and public sector reforms, socioeconomic development and environmental sustainability will thus continue to be relevant into the next programme cycle. To increase its impact, UNDP should establish the causal relationships and intersections between the development challenges it aims to address, such as the connection between unemployment and poverty, between good governance and economic reform, and between environmental degradation and poverty.

2

The Syrian refugee situation is likely going to extend over a longer period than was initially foreseen, and UNDP should continue to plan for this.

3

The country office should prioritize gender mainstreaming in the next country programme. This should include preparing a gender strategy and a related implementation framework.

4

The UNDP role as lead UN agency for coordination in Jordan needs to be strengthened.

5

UNDP should use its comparative advantage with the Government to continue advocacy on sensitive issues, such as wider engagement of civil society in programme interventions.