Assessment of Development Results: Pakistan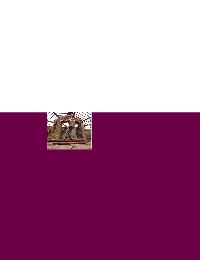 Evaluation Plan:

Evaluation Type:

ADR

Planned End Date:

06/2017

Completion Date:

12/2016

Status:

Completed

Management Response:

No

Evaluation Budget(US $):

135,000
Title
Assessment of Development Results: Pakistan
Atlas Project Number:
Evaluation Plan:
2014-2017, Independent Evaluation Office
Evaluation Type:
ADR
Status:
Completed
Completion Date:
12/2016
Planned End Date:

06/2017

Management Response:
No
Corporate Outcome and Output (UNDP Strategic Plan 2014-2017)

1. Output 1.3. Solutions developed at national and sub-national levels for sustainable management of natural resources, ecosystem services, chemicals and waste
2. Output 2.5. Legal and regulatory frameworks, policies and institutions enabled to ensure the conservation, sustainable use, and access and benefit sharing of natural resources, biodiversity and ecosystems, in line with international conventions and national
3. Output 3.3. National institutions, systems, laws and policies strengthened for equitable, accountable and effective delivery of HIV and related services

Evaluation Budget(US $):

135,000

Source of Funding:
Evaluation Expenditure(US $):

135,000

Joint Programme:
No
Mandatory Evaluation:
No
Joint Evaluation:

No

Evaluation Team members:

| Name | Title | Email | Nationality |
| --- | --- | --- | --- |

GEF Evaluation:

No

Key Stakeholders:
Countries:

PAKISTAN
Recommendations
1
Leveraging its strong relationship with the national and provincial governments, UNDP should focus its programme efforts to accelerate a development- oriented agenda (support to state building) in the next cycle. Each thematic programme should be guided by a clear strategy, envisaged to achieve the objectives as defined in its country programme.
2
UNDP should strengthen its upstream policy work to influence policy, institutional reforms, and creation of systems. UNDP's internal sector-specific knowledge and expertise should be strengthened.
3
UNDP should strengthen its coordination and partnership with other UN agencies in all its programme areas, including the areas requiring collective efforts within the UN in advancing national-level development goals (e.g. SDGs) as well as in early recovery efforts with other humanitarian actors.
4
UNDP should more explicitly articulate gender equality and women's empowerment in its programming strategy. These efforts should be led by senior management.
5
In collaboration with the appropriate government partners, UNDP should revisit its overall NIM strategy to ensure efficiency and effectiveness of UNDP-supported NIM projects. Particular efforts should be made in strengthening of the project management structure, oversight mechanisms, and implementation strategies.
6
UNDP should strengthen its result-based approach.
7
UNDP should invest in fostering innovation and cross-fertilization of programme efforts.
Management response not available