Final Evaluation_PIMS 4285 BD MSP: Ensuring Sufficiency and Predictability of Revenues for the Georgia's Protected Areas System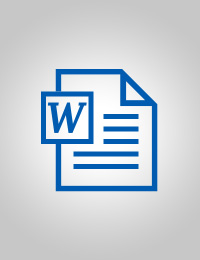 Evaluation Plan:

Evaluation Type:

Final Project

Planned End Date:

02/2017

Completion Date:

11/2016

Status:

Completed

Management Response:

Yes

Evaluation Budget(US $):

18,000
Title
Final Evaluation_PIMS 4285 BD MSP: Ensuring Sufficiency and Predictability of Revenues for the Georgia's Protected Areas System
Atlas Project Number:

00059440

Evaluation Plan:
2016-2020, Georgia
Evaluation Type:
Final Project
Status:
Completed
Completion Date:
11/2016
Planned End Date:

02/2017

Management Response:
Yes

Focus Area

:

1. Environment & Sustainable Development
2. Others

Corporate Outcome and Output (UNDP Strategic Plan 2014-2017)

1. Output 1.3. Solutions developed at national and sub-national levels for sustainable management of natural resources, ecosystem services, chemicals and waste

Evaluation Budget(US $):

18,000

Source of Funding:
GEF
Evaluation Expenditure(US $):

20,446

Joint Programme:
No
Joint Evaluation:

No

Evaluation Team members:

| Name | Title | Email | Nationality |
| --- | --- | --- | --- |
| Stuart Williams | | stuart@xanthophloea.net | |
| Kate Skhireli | | kateskhireli@gmail.com | GEORGIA, REPUBLIC OF |

GEF Evaluation:

Yes

| | |
| --- | --- |
| GEF Project Title: | PIMS 4285 BD MSP: Ensuring Sufficiency and Predictability of Revenues for the Georgia's Protected Areas System |
| Evaluation Type: | Terminal Evaluation |
| Focal Area: | Biodiversity |
| Project Type: | FSP |
| GEF Phase: | GEF-4 |
| GEF Project ID: | 4285 |
| PIMS Number: | 4285 |

Key Stakeholders:
Ministry of Environment and Natural Resources Protection; Agency of Protected Areas; CNF
Countries:

GEORGIA, REPUBLIC OF
Recommendations
1

Establishment and Operation of a "Sinking Fund" for Ensuring sufficiency and predictability of revenue sources for the PA system

2

Improving Technical Assistance to the PAs for Raising cost-effectiveness and capacities of PAs

3

Specific Recommendations in line with GEF 6
1. Recommendation:

Establishment and Operation of a "Sinking Fund" for Ensuring sufficiency and predictability of revenue sources for the PA system
Management Response:
[Added: 2017/07/14]
Agreed. UNDP and CNF will improve management of similar joint project(s) in line with these recommendations
Key Actions:
Key Action

Responsible
DueDate
Status
Comments
Documents

Ensure GEF visibility for the next phase project in line with GEF/UNDP guidelines




[Added: 2017/07/14]

CNF

2023/12

Not Initiated

The next phase project will ensure GEF/UNDP contribution is better reflected throughout the Fund operation. One of the reasons for lack of or insufficient GEF visibility could have been the nature of CNF operation - in addition to GEF funds, several other donor contributions were blended in the Fund. This recommendation is acceptable and more visibility will be ensured.

Establish a national level steering committee with a defined mandate and on the basis of the Project Executive Board of the next phase project.




[Added: 2017/07/14]

[Last Updated: 2020/02/05]

CNF

2019/12

Completed

PEB for UNDP/Gef 6 project "Enhancing financial sustainability of the Protected Area system in Georgia" involves all key stakeholders: MoEPA, APA, UNDP, GEF Focal Point and CNF; WWF Caucasus PO and KfW funded SPPA Project representatives were invited as observers. (PEB TOR and Project Execution Board Meeting Minutes from Feb 28, 2019)

History

Replicate experience and knowledge, and share services and experience with new trust funds.




[Added: 2017/07/14]

[Last Updated: 2018/07/19]

CNF, NTA

2018/03

Completed

CNF established a back office/shared services organization - Nature Trust Alliance (NTA) to improve efficiency and professionalize services (such as finance and accounting, reporting and communication) for multiple CTFs. The Balkan Trust Fund "PONT" has been founded and a third foundation related to the conservation of marine environments (Blue Action Fund) will join NTA soon.

History

Advocate for and provide technical advice and support to Agency of Protected Areas to balance salaries at least within the system of PAs.




[Added: 2017/07/14]

[Last Updated: 2019/04/16]

CNF, UNDP

2019/03

Completed

Salaries from state for rangers and specialists (natural resources, tourism) has been increased since 2018 from Gel 450 to 700Gel, and up to 900 Gel starting from 2019 (amounts are in gross).

History

Start dialogue with Georgia's government for defining, testing and applying alternative funding/revenue generation mechanisms for PAs.




[Added: 2017/07/14]

CNF, UNDP

2023/12

Not Initiated

Once the BIOFIN project results are available on biodiversity financing gaps and needs, the UNDP and CNF will have better tools to initiate dialogue and support advocacy efforts on the national level in cooperation with the other partners acting in the environment / biodiversity conservation sector.

Support governmental agencies in raising awareness on the Economics of Ecosystems and Biodiversity (TEEB).




[Added: 2017/07/14]

CNF, UNDP

2023/12

Not Initiated

Conference on the Economics of Ecosystem Services planned in May 2017.
2. Recommendation:

Improving Technical Assistance to the PAs for Raising cost-effectiveness and capacities of PAs
Management Response:
[Added: 2017/07/14]
Agreed. TA component will be increased in the next phase as well as CNF will improve reporting on the results of technical and financial audits, as well TA support and communication
Key Actions:
Key Action

Responsible
DueDate
Status
Comments
Documents

Technical Assistance component is increased in the next phase and cooperation and communication will be strengthened with all partners working in the sector to complementarity of technical assistance to APA.




[Added: 2017/07/14]

UNDP, CNF , APA

2023/12

Not Initiated

CNF recognizes that it is primarily a funding instrument although there are technical needs that can and should be funded by CNF to ensure financial inputs (salary supplements, or equipment use) are utilized efficiently and effectively. Funding TA also allows CNF to respond to emergent needs in PAs, especially in ones which have been recently established. Thus, this will be considered in the next phase project currently under development.

Ensure transparency in sharing results of technical and financial audits. Find formal ways to share the reports with all interested stakeholders.




[Added: 2017/07/14]

CNF

2023/12

Initiated

CNF has and does share technical monitoring reports (summary section with recommendations) with APA. Formal agreement with KPMG (Hold Harmless Letter) needs to be signed to release financial audit report – something which CNF will explore in future – irrespective of GEF-6 project or not).

Provide technical assistance to APA in exploring alternative models of PA governance building on the experiences / lesson learned of other donor-funded projects and where applicable best international practices.




[Added: 2017/07/14]

UNDP, CNF in coordination with other partners

2023/12

Not Initiated

The Support Program for Protected Areas (SPPA, KfW funded Open Programme in Georgia) is currently testing Regional Advisory Councils (RAC) for Algeti, Kazbegi, Kintrishi and Pshav-Khevsureti PAs even though RAC has no legal status yet. Experience of GEF/UNDP project on expansion of PA system in Achara region, will also be considered as a tool for advocacy with the APA.

2.4 Support APA in provision of the budgeting and accounting software (ORIS Manager) to improve financial management on a park level




[Added: 2017/07/14]

[Last Updated: 2017/12/19]

CNF

2017/12

Completed

APA has requested from CNF to help in modernization of financial management, and a tender is being organized. CNF will pay for the license, software and any necessary training for APA and PA staff

History

2.5 Increase transparency on selection criteria for CNF potential parks.




[Added: 2017/07/14]

[Last Updated: 2020/02/05]

CNF

2019/12

Completed

In 2019 CNF started a new grant for supporting salaries supplement for 10 non-CNF parks giving an access to the increased salaries to all 20 parks' staff. In 2020 CNF will continue supporting salaries top-up and also, starting from 2020 CNF will grant 11th park, which is Machakhela NP, to support operational expenses for 2020-2022. Grant agreements were drafted and sent for GoG's approval.

History

Improve monitoring of CNF operational plans against park management plans.




[Added: 2017/07/14]

CNF, APA

2023/12

Initiated

No specific actions needed since CNF operational plans are in line with the park management plans but improvement could be achieved due to experience and knowledge acquired since 2010
3. Recommendation:

Specific Recommendations in line with GEF 6
Management Response:
[Added: 2017/07/14]
UNDP agrees to this recommendation and will ensure its consideration while developing project proposal for the next phase. CNF will also improve reporting functions and procedures, especially in relation to monitoring and communication of impact
Key Actions:
Key Action

Responsible
DueDate
Status
Comments
Documents

The role of the CNF is clearly defined in the project management structure




[Added: 2017/07/14]

[Last Updated: 2018/07/19]

UNDP

2018/06

Completed

In agreement with the APA/MoENRP, CNF will be given Responsible Party role in the project management in the recently approved GEF funded project. CSO cooperation agreement between UNDP and CNF is considered as most rationale modality to apply this role of CNF.

History

Select measurable indicators related to the threats and pressures on the biodiversity and ecosystems in line with GEF projects. Report on METT Scorecards as part of the Project Results Framework, evaluate rate of staff turnover and analyse the trend of annual spending per unit area




[Added: 2017/07/14]

CNF

2023/12

Not Initiated

CNF is collecting data per unit area and analyses and reporting will be improved, by partnering with strong local partners to implement specific portions of the GEF-6 project.

Apply for a third financial sustainability project (GEF 6). Government of Georgia to endorse application process




[Added: 2017/07/14]

[Last Updated: 2017/12/19]

CNF, MoENRP

2017/12

Completed

Increased PA network brings increased financial needs. Whilst the project almost closed the PAs' basic funding gap the need for optimal funding still persists.

History