Mid Term Evaluation of Protected Area Finance Project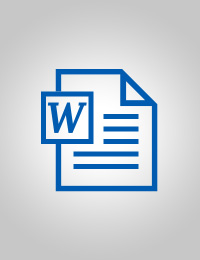 Evaluation Plan:

Evaluation Type:

Mid Term Project

Planned End Date:

08/2018

Completion Date:

08/2018

Status:

Completed

Management Response:

Yes

Evaluation Budget(US $):

20,000
Title
Mid Term Evaluation of Protected Area Finance Project
Atlas Project Number:

00088837

Evaluation Plan:
2017-2023, Seychelles
Evaluation Type:
Mid Term Project
Status:
Completed
Completion Date:
08/2018
Planned End Date:

08/2018

Management Response:
Yes

Focus Area

:

1. Environment & Sustainable Development
2. Others

Corporate Outcome and Output (UNDP Strategic Plan 2018-2021)

1. Output 1.1. National and sub-national systems and institutions enabled to achieve structural transformation of productive capacities that are sustainable and employment - and livelihoods- intensive

SDG Goal

Goal 1. End poverty in all its forms everywhere
Goal 13. Take urgent action to combat climate change and its impacts
Goal 15. Protect, restore and promote sustainable use of terrestrial ecosystems, sustainably manage forests, combat desertification, and halt and reverse land degradation and halt biodiversity loss

SDG Target

1.3 Implement nationally appropriate social protection systems and measures for all, including floors, and by 2030 achieve substantial coverage of the poor and the vulnerable
13.2 Integrate climate change measures into national policies, strategies and planning
15.1 By 2020, ensure the conservation, restoration and sustainable use of terrestrial and inland freshwater ecosystems and their services, in particular forests, wetlands, mountains and drylands, in line with obligations under international agreements

Evaluation Budget(US $):

20,000

Source of Funding:
GEF
Evaluation Expenditure(US $):

18,000

Joint Programme:
No
Joint Evaluation:

No

Evaluation Team members:

| Name | Title | Nationality |
| --- | --- | --- |
| Dr. Camille Bann | Independent Consultant | |

GEF Evaluation:

Yes

| | |
| --- | --- |
| GEF Project Title: | Protedted Area Finance Project |
| Evaluation Type: | Mid-term Review |
| Focal Area: | Biodiversity |
| Project Type: | FSP |
| GEF Phase: | GEF-5 |
| GEF Project ID: | 5485 |
| PIMS Number: | 4656 |

Key Stakeholders:
Government, UNDP PCU, Seychelles National Parks Authority, Environmental NGOs
Countries:

SEYCHELLES
Lessons
1.

Project Design

The project remains of high strategic relevance given: (i) the current on-going process to expand the PA system, and the need to generate new finances to address the financing gap facing both existing and new PAs; and, (ii) that the sustainable management of the Seychelles' biodiversity and natural capital, much of which is found in its PA system, is vital to the economy and well-being in Seychelles
The project aligns with the Government's strong commitment to Pas and is in line with the national sector development priorities and plans
The Government needs to play a stronger role in driving the project going forward.
PAF also builds on past GEF Projects such as 'Strengthening Seychelles' protected area system through NGO management modalities and compliments current GEF projects and other key initiatives such as 'Expansion of Protected Areas in Outer Island', The Seychelles Conservation and Climate Adaptation Trust Fund (SeyCCAT) and the MSP initiative.
Furthermore, the project is aligned with nature-based tourism set out under the new GEF7 programming directions, demonstrating PAF's innovative and leadership potential.



2.

Progress Towards Results

The SNPA Strategic Plan (2017-2021) and approval of SNPA financial autonomy have been presented
SNPA corporate identify and branding guidelines have been developed and are being applied to all SNPA signage and information materials,
The project supported the operationalization of the Seychelles Conservation and Climate Adaptation Trust Fund (SeyCCAT), which is utilizing funds from the 2015 Debt buy-back agreement and building the asset base to finance management and conservation of the expanded MPA system.



3.

Component 1

The Protected Areas System Financing and Investment Plan for Seychelles has been completed, validated by stakeholders and presented to the Ministry of Finance Trade and Economic Planning (MFTEP).
Development of Management Plans (MP) - ongoing and covering 13 sites.
An economic assessment of the contribution of tourism in State-managed PAs to the country's economy using the Tourism Economic Model for Protected Areas (TEMPA) is currently on hold
An Online and point of sale ticketing system is due to go live in January 2019, after a 3 month testing and training period
Corporate identity and branding guidelines have been finalized for SNPA and are being applied to all SNPA signage and information materials. A new logo and website were developed



4.

Component 2

The SNPA Strategic Plan provides a justification for a revenue retention critical in securing SNPA's financial autonomy from January 2019.This means that SNPA will be able to retain any excess revenue and re-invested it in nature conservation.
In 2017 a systematic assessment of all nature trails was conducted and recorded in a database, providing precise information on the exact number, location and type of improvements to be implemented on 11 of the most popular SNPA trails. which can inform similar developments at other sites.



5.

Management Arrangements

The NPD recognizes the importance of the project. He is the project's main means of communicating with other Ministries such as the MOF and partners.
There is a small but strong, cohesive and complementary project team in place consisting of a Project Manager and full time Technical Advisor.
The Technical Advisor's position has been extended until December 2019. It is not clear if there will be funds beyond this to support this role, and this has important implications for the profiling and prioritization of the technical aspects of the project related to PA site and system level financing



6.

Work Planning

The PM prepares annual work plans, which are discussed and shared with the partners. Some work-plans prepared by partners lack detail, making it hard to clearly identify how money is being spent.



7.

Finance and co-finance

Underspending against agreed annual work-plans has been an issue throughout the project, and has implications for all partners as if 80% expenditure overall is not reached, additional direct payments cannot be disbursed from the UNDP system.
The Project has a GEF grant of US$2,776,900, 48% of which has been spent as of June 2018, based on UNDP's Combined Delivery Report (CDR).
PCU Administration cost are under 5% of the total GEF grant. Administrative costs are likely to decrease when the new Project (GEF 6) starts in 2019, as the costs will be allocated across five projects rather than four.



8.

Project-level Monitoring and Evaluation

Monitoring and Evaluation activities and responsibilities and budgets are clearly set out in the Project Document.
All reporting for the project has been on time.



9.

Stakeholder Engagement

The project involves a diverse range of partners – Government, parastatals, NGOs, which is challenging.
All project partners are members of the SC and participated in training on enforcement, management planning and business planning
The President is committed to the MSP initiative and to PAs and supports SNPAs move to financial autonomy.
Given the dependence of the project on a range of Government approvals, it is key in the next half of the project that the NPD acts as a champion for the project to ensure that the project can progress efficiently.



10.

Reporting and adaptive management

The project has demonstrated adaptive management through its approach to managing SNPA works under component 2 by recognizing the need to first prioritize and properly plan and project mange the work to ensure quality outputs
By supporting a framework management plan for Fond Ferdinand (a new PA site), requested by Government;
The project provides technical support a range of consultants to develop business plans to develop capacity in this area.



11.

Communications

A number of partners stated that they would like to be better informed of what other partners are doing and project outcomes.
It was noted at the validation workshop for the MTR that the previous GEF NGO project on PAs tried a number of times to address information sharing through a range of means – none of which worked due to unwillingness among partners for sharing such information
Creation of a project database of lessons learnt, tools (and conditions under which they are most applicable) and templates is important. Lessons have not been systematically documented as yet, but should be prioritized in the second half of the project.
This information should be accessible to different stakeholder groups in order to support better future decision-making processes in protected areas and more consistent adoption of best practice.



12.

Sustainability

The PAF Project in the long term is contingent to the following risks to sustainability.

Financial risk: SeyCCAT represents a longer-term mechanism, which can continue the work of PA finance. The close working relationship between the two entities is very promising in this respect and ensures a sustainable option
Socio-economic risks: All stakeholders recognize the importance of sustainable finance to the future viability of Seychelles existing and proposed PAs.
Institutional Framework and Governance risks: There is an element of political uncertainty. The elections in 2015 resulted for the opposition holding the balance in the National Assembly for the first time. While in October 2016, the President stepped down and was replaced by the Vice President, resulting in a call for new elections.
Responsiveness to adopt plans: Project progress is hindered by the responsiveness of the MEECC to ensure that finalized plans, such as the PA Financial plan (completed in 2016) are formally endorsed and adopted by the Government of Seychelles.
Environmental risks: There is the risk of climate change and potential negative environmental impacts from infrastructural development – cited in the project's Risk Matrix and considered to be low.



Findings
1.

Project Design

The expanded system will greatly increase the number of protected areas in the Outer Islands which are remote and involve more partners including private island owners, conservation organizations and the private sector involved in marine activities
Project could be upscaled and could work with MSP and SEYCCAT to find working solutions and financing mechanisms to support both inner and outer islands.
PAs in the Seychelles are currently not managed holistically as a system.



2.

Progress Towards Results

SNPA's Strategic Plan presents a good example for other Ministries in Seychelles and is available on the Indian Ocean Commission website as an illustration of best practices.
SNPA financial autonomy, to come into place in January 2019, is critical for the revitalization of SNPA.
SNPA corporate identity and branding guidelines will contribute to consolidating SNPA's position in Government as well as in the public eye as the principal agency responsible for PA strategy and management, justifying financial autonomy and strengthening its voice in future discussions about PA system expansion.
The PAF TA sits on the SeyCCAT Finance committee and is actively involved in discussions to strengthen national PA financing at a system scale through innovative financial mechanisms.



3.

Component 1

The development of management plans have faced delays related to difficulties identifying consultants with the right skill set to lead the MP and/or delays in the review and approval of plans by SNPA related to their limited capacity in this area.
Due to perceived unwillingness of tourism operators to accept additional charges/taxes the project currently awaits further guidance from the NPD as to whether to proceed with TEMPA. Meanwhile the project is collaborating with the GEF SWIOFISH3 project to undertake an ecosystem services valuation to support the MSP.
Strong enforcement will be needed when the system is introduced to embed the new system and change behavior to ensure that all revenues are accounted for.
The project is starting to work on a SNPA Marketing and Communications Plan, to be finalized by December 2018. This will act as an amendment to the SNPA Strategic Plan. Marketing and Communications training is planned for all PAs / partners.



4.

Component 2

The infrastructure work and signage undertaken at the start of the project, before the PM and TA were on board, was not of a high standard.
The signs were often in the wrong place and lacked conformity;
The work on the information displays at the Doctors House at Curieuse NP has missing text in some places and duplication in others highlighting the need for quality control / review measures to be put in place.
The project is supporting the piloting of new and innovative revenue-generation systems in various PAs managed by the project partners.
The PAF project is working with SeyCCAT to create new opportunities to further capitalize SeyCCAT and support protected area management. The Finance Committee has approved two new financing options to be investigated: (i) a Blue Enterprise Fund and (ii) a tourist conservation levy. The project is providing inputs on both of these initiatives, which are not purely linked to PAs.



5.

Management Arrangements

The Project Manager and Technical Advisor are part of the Programme Coordination Unit (PCU), and therefore hired by the Government (MEECC), not by UNDP.
The PCU overseas the implementation of GEF and other projects and supports the Government. It is currently managing 4 projects
There are cost efficiencies associated with this set up as normally each (GEF) project would have their own administrative and finance staff, while under the PCU one person manages the finances, for example, for all 4 projects. The system makes it easier to attract, train and develop good finance and administrative personnel, since the work is not project specific allowing a more secure and longer term career path.
This is particular suited to Seychelles which due to its small size has a limited talent base to draw on.
The Steering Committee intends to meet every six months and has held 3 meetings so far (January 2016, February 2017, October 2017), which have been well attended.
UNDP has an oversight and monitoring. The fact that UNDP and the PCU are located in the same office, facilitates communication and collaboration. The (UNDP) RTA has been involved in the project since its inception. She visits once a year.



6.

Work Planning

The project initially faced delays due to the hiring of the project team (Project Manager and Technical Advisor), who were in place 6 months into the project.



7.

Finance and co-finance

The project has benefitted from some cost –effective interventions. For example, MEECC has signed a Memorandum of Understanding with the Government of PRC's National Development and Reform Commission (NDRC) to install solar photovoltaic panels at Curieuse PA. The project has been very active in supporting the implementation of this South-South climate change cooperation framework this was brokered by UNDP Seychelles following notification from UNDP in China.It represents an $80,000 cost saving to the project (Activity 2.2.6).
Delays caused by Government processes in releasing funds to partners or consultants have been a constraint, but have not had a significant impact on overall PCU effectiveness.
Partner organizations have received training to adjust to the new financial reporting, specifically the FACE Forms, implemented by UNDP.
The project was independently audited in April 2018. No issues were identified.



8.

Project-level Monitoring and Evaluation

Partners have not always submitted their individual reports in time to be included in the project quarterly reports, despite there being clear deadlines
The METTs and Financial Scorecards are also produced in collaboration with partners and are core evaluation tools for the project.



9.

Stakeholder Engagement

All partners, with the exception of Nature Seychelles, expressed the view during the MTR interviews that they are happy / very happy with the project and the support it has provided. Nature Seychelles, felt that the project had for example, not responded to their requests, made decisions behind closed doors diverting money without telling them and had failed to invite them to SC meetings. A review of email exchanges and other documentation confirms that NS has attended all SC meetings and has been invited to all training and other consultative meetings, and received technical support when requested. The NS grant is comparable to other organisations and there is no evidence that funds were diverted inappropriately
Technical support has been strong, engagement has been dynamic and the project has achieved good visibility.
The project has engaged with the Private Sector, especially with regard to infrastructure development for SNPA. The tourism assessments of SNPA sites as well as Fond Ferdinand involved multiple interviews with private sector businesses with an interest in the success of the PAs. The private sector has provided both technical support and financial support.
The project has strong relationships with a number of related projects including Global UNDP projects such as BIOFIN, AF's EbA project etc...



10.

Reporting and adaptive management

The review of 2017 PIR indicated that no significant adaptive management was required.
All reports have been well presented



11.

Communications

A learning exchange with Comoros and Maldives, planned for November 2017 was canceled due to the political situation in the Maldives. It had been set up to encourage greater cooperation and collaboration between Small Islands Developing States (SIDS) in the Indian Ocean Region on PA financing.
A view was expressed that while this knowledge exchange would strengthen collaboration in the region and allow Seychelles to disseminate its experiences and knowledge, there is also a need to identify exchanges with countries at similar to more advanced level of experience in PA finance from whom the Seychelles can learn (e.g. Jamaica, Belize, Grenada, St Kitts and Nevis, Egypt)
The project has contributed to UNDP SIDS newsletter (February 2017), which has attracted enquires from UNDP projects in St. Kitts and Nevis as well as Mauritius.
The project TA has offered to provide advice and peer review of the St. Kitts and Nevis PA Financial Plan as well as present the project to UNDP Mauritius. The intention is to contribute towards South-South knowledge sharing and cooperation on PA financing (PIR, 2017).
The project developed a database containing over 40 examples of terrestrial and marine business plans from around the world and guidelines for their development. This is currently openly available in a dropbox, but it would be better if it was attached more formally to a website as a global resource. Options include the BesNET website- financed by UNDP for the Conservation Finance Alliance website who are happy to host the information.
Changing attitudes and building support for PAs in the Seychelles is important. Educational awareness campaigns by the project targeted at local Seychellois include the production of two posters on the benefits generated by terrestrial and marine PAs, which have been disseminated as national newspaper supplements, and directly to local communities, schools and environment clubs as a learning tool, and newspaper articles.
The Seychelles Tourism Board (STB) has been very active in advertising the PA trails. The PAF project has recently met with the Seychelles Tourism Board over the development of an App for tourism in PAs. The project and STB have agreed to investigate new, more strategic areas of collaboration, which will be identified during the marketing training organized for all PAs by the project.



12.

Sustainability

The PAF Project in the long term is contingent to the following risks to sustainability.

Financial risk: Financial stability is however a significant challenge given that there is a financing gap facing the current system of PA, and the SeyCCAT does not have enough money to finance the proposed expanded systems. It is critical therefore that alongside the support PAF provide at its project sites, it works with SeyCCAT to identify mechanisms that will grow its asset base and work at a system level.
Socio-economic risks: Public and stakeholder awareness could be increased to support the long term objectives of the project. Lessons learned need to be methodically documented by the project going forward and widely shared/ transferred to appropriate parties to support replication and upscaling.
Institutional Framework and Governance risks: SNPA transition is considered to be a risk to the project, especially if the current slow down in implementing SNPA activities continues. Delays in legislation also pose a major risk to the long term sustainability of the project
Responsiveness to adopt plans: Delays in formal approval by government and being adopted may be a potential risk especially in this political climate.
Environmental risks: Seychelles relies on high-end international tourism. This is likely to continue to be the mainstay of conservation financing, although this model could be vulnerable to impacts of natural disasters (e.g. tsunamis and climate change in the long run), or a resurgence in piracy.



Recommendations
1

Complete the revisions to Results Matrix as per the findings and recommendations in the MTR.

Recommendation to: Project team, UNDP

2

Silhouette (activity 2.2.10) - concrete progress is required within the current quarter (July- September 2018) or funds shall be reallocated by the project.

Recommendation to: SNPA, ICS, Silhouette Foundation

3

Decision on activity 1.2.2 – Quantification of the contribution of the PA system to the economy of Seychelles

Recommendation to: NPD, PSC

4

Improving Project Management

Recommendation to:PCU, UNDP

5

NPD / MEECC to champion project to ensure that relevant legislation is endorsed by Cabinet.

Recommendation to: NPD, Minister MEECC

6

Support for SNPA to enhance capacity and delivery

Recommendation to: Project team, SNPA

7

PAF to focus on supporting development of a PA System through its development of PA sustainable financing mechanisms

Recommendation to:Project team and partners

8

Build cohesion between project partners

Recommendation to: Project team and partners

9

Build closer working relationship with ETF

Recommendation to: Project team, ETF, SeyCCAT

10

Improve Communications / Knowledge sharing.

Recommendation to: Project team, UNDP

11

Strengthen partnerships with the Minister of Tourism.

Recommendation to: Project team, Ministry of Tourism

12

Enhance engagement with the private sector

Recommendation to: Project team