Mid Term Evaluation of the AFB Project – Ecosystem-Based Adaptation to Climate Change in Seychelles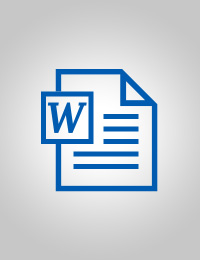 Evaluation Plan:

Evaluation Type:

Mid Term Project

Planned End Date:

04/2018

Completion Date:

05/2018

Status:

Completed

Management Response:

Yes

Evaluation Budget(US $):

38,000
Title
Mid Term Evaluation of the AFB Project – Ecosystem-Based Adaptation to Climate Change in Seychelles
Atlas Project Number:

00080054

Evaluation Plan:
2017-2023, Seychelles
Evaluation Type:
Mid Term Project
Status:
Completed
Completion Date:
05/2018
Planned End Date:

04/2018

Management Response:
Yes

Focus Area

:
Corporate Outcome and Output (UNDP Strategic Plan 2018-2021)

1. Output 1.4. Scaled up action on climate change adaptation and mitigation across sectors which is funded and implemented

SDG Goal

Goal 1. End poverty in all its forms everywhere
Goal 13. Take urgent action to combat climate change and its impacts
Goal 15. Protect, restore and promote sustainable use of terrestrial ecosystems, sustainably manage forests, combat desertification, and halt and reverse land degradation and halt biodiversity loss

SDG Target

1.3 Implement nationally appropriate social protection systems and measures for all, including floors, and by 2030 achieve substantial coverage of the poor and the vulnerable
13.2 Integrate climate change measures into national policies, strategies and planning
15.1 By 2020, ensure the conservation, restoration and sustainable use of terrestrial and inland freshwater ecosystems and their services, in particular forests, wetlands, mountains and drylands, in line with obligations under international agreements

Evaluation Budget(US $):

38,000

Source of Funding:
Adaptations Fund
Evaluation Expenditure(US $):

38,000

Joint Programme:
No
Joint Evaluation:

No

Evaluation Team members:

| Name | Title | Nationality |
| --- | --- | --- |
| Tine Rossing | Dr. | |
| Cliff Gonzalves | Mr | |

GEF Evaluation:

No

Key Stakeholders:
National Stakeholders, Public Utilities Corporation, UNDP, PCU, Ministry of Environment
Countries:

SEYCHELLES

Comments:

Dear Sophie, We would be grateful if the planned completion date could be adjusted to April 2018. The main reason was that we had delays in recruitment and had to redo the process. then with end of year the evaluation will start Mid January. We had delays a swell in getting the 3rd tranche from AF so we had to delays some of our acivities in last Quarter of 2017. We have already completed selection and will be signing contracts early january. Thanks and best regards
Lessons
1.

Progress Towards Results

The project is making steady progress to meet its overall objective.
Various phases of forest rehabilitation have started in the watersheds to facilitate the progressive restoration and capacity of degraded forestland to deliver forest services to the communities.
The activities undertaken as part of the wetland enhancement program are improving the water quality and flow in the upland wetlands of the targeted watersheds.
Concerning Praslin, the project tree nursery was completed on time and on budget.
The first rehabilitation contract by TRASS was finalized by the end of 2017. Tree tubes and other equipment were sent to Praslin to facilitate growth of planted out saplings. Two teams of field workers and additional forestry operators worked to clear invasive vegetation to facilitate the rehabilitation works being conducted.



2.

OUTCOME 1: EbA approach to enhancing freshwater security and flood control in Mahe and Praslin under conditions of climate change

The MTE team was impressed with the preliminary results of the project interventions related to both forest and wetland rehabilitation. For example, it is now evident that the construction of the gabion wall barrage and forest rehabilitation in the Baie Lazare wetland will lead to significant enhancement of the natural habitat and water storage, which water storage capacity equals that of the second largest reservoir in Seychelles.
It is therefore very likely that both water shortages and flooded areas will be reduced.



3.

OUTCOME 2: EbA approaches along the shorelines of the Granitic Islands reduce the risk of climate change induced coastal flooding

The project has done the studies to look at feasibility of the planned reef measures. However, it seems that small scale EBA reef rehabilitation measures are not feasible due to the surge. Large scale engineering would be required which is not within the mandate of the EBA project. However, World Bank is now looking at the project studies as part of an overall assessment of opportunities for coastal resilience measures.
There is ongoing collaboration between the Seychelles Agricultural Agency (SSA) and the EBA project to reduce the impact of salinity on agriculture. GIS licenses and GPS equipment were donated to the Agency to facilitate the mapping of the agricultural zone of Anse Royale to determine where salinity levels are rising and where interventions are needed.
Spatial Analysis of the data will be used to design interventions. This collaboration is between several agencies and other EBA projects.



4.

OUTCOME 3: EbA mainstreamed into development planning and financing.

While the Rivers Committee were dormant from 2015-early 2017, it has been reactivated through the appointment of an officer in the PUC. The committee has met once in 2017; the project hydrologist is a member of the committee.
A national monitoring system has not yet been developed, but a system is in place for Baie Lazare watershed (acting as a pilot for possible adoption at a wider level).
Six permanent water-sampling points at Val d'Endor in Baie Lazare watershed have been regularly visited by students of the Environmental Science Department of University of Seychelles to collect water samples and monitor the water discharge (water flow) (above).
A scientific methodology has been developed to set technical standards for forest rehabilitation and monitoring.
A range of knowledge products has been prepared to date: A Project facebook page and 2 videos are in preparation (one related to forest management, the other to water management), showing the work done by the project in respect to component 1. Moreover, write-ups, articles and spots have been prepared for newspaper and radio programmes
A water management policy framework has been developed. Following stakeholder consultation and collaboration led by an Integrated Water Resource Management (IWRM) project, a Water Policy was submitted and approved by the Cabinet of Ministers in July 2017. Watershed management will be regulated through drafting of legislation that will follow, based on the Policy.
The Environment Protection Bill 2016 has been approved, which also provides background for watershed management. Land Use Plans (LUPs) for Seychelles' main islands are being revised, but these provide the basic regulatory framework for the protection of water catchments in Seychelles.
Well-received trainings have been carried out in plant identification, stream flow monitoring, soil and salinity management and forest management work, including safe use of chainsaws.



5.

Management Arrangements:

Changes made to the initial project management arrangements have made them more in line with the standard setup generally applied to UNDP-executed project than the initially proposed one.
In addition, the MTE team considers it a clear advantage that the project has been physically housed in the PCU and in the same building as UNDP, as there is a direct and easy access to the PCU Programme Coordinator, project financial management system, other PCU-implemented projects and UNDP.



6.

Work Planning:

It proved very challenging for the MTE to understand and assess the status quo and delivery rate of project implementation, mainly due to problematic work planning.
The Annual Work Plans (AWP) do not sufficiently specify actual activities for a significant amount of the project interventions.
The Project has no additional work planning tool that outlines well-defined key tasks, step-wise activities and related benchmarks/milestones linked to the established Project outcomes.
The individual team members also do not have their own individual activities-based work plans.
The logframe is not actively used as a management tool.



7.

Finance and Co-finance:

Financial management is carried out in line with UNDP and Government of Seychelles guidelines.
Two project audit reports show that financial management is in accordance with agreed upon accounting policies.
Financial management of the project is managed well by the PCU and UNDP. The PCU is handling the day-to-day financial management complemented by Requests for Direct Payments processed by UNDP.



8.

Project Monitoring and Evaluation Systems:

The project has followed the standard M&E Plan generally applied to UNDP-executed projects, e.g. the project held an Inception Workshop, prepare Quarterly Progress Reports and PPRs.
The Project team has also diligently monitored the project risks and assumptions and regularly regularly updated the risk log in ATLAS.
It is also not clear who is responsible for data collection, compilation and reporting.
The shortcoming pertains to the quality of reporting, i.e. what is being reported and how. Reporting reflects that the Project lacks a systematic approach to data collection and monitoring of these indicators. Additionally, many of the indicators themselves are difficult to measure, as they are not SMART.



9.

Stakeholder Engagement:

The project has engaged a wide set of stakeholders, in keeping with a holistic, cross-sectoral EbA approach.
A broad range of national and local stakeholders was consulted during the project preparation process.
The Project has made significant efforts to involve a wide range of both government and NGO stakeholders across different sectors in project implementation.
Several existing partners (e.g. PUC and SSA) have expressed a keen interest in even further collaboration, based on positive project results to date.



10.

Reporting and Communications:

All project team members make sincere efforts to communicate with project stakeholders regularly
The effectiveness could be improved. Activities under the different Project components are at times implemented in parallel rather than as an integrated approach, causing confusion and delays in project implementation.
The Project has not yet formulated a Communications Strategy to guide its overall communication and dissemination of information.
The project team therefore does not have a clear and joint understanding of what key information and messages to generate and share, to whom to convey these (i.e. target audiences) and how to most effectively do that (i.e. what means to use).
Key project staff turnover has played a significant role (changes in both Project Manager and Community Engagement Specialist).
Also, it has proven challenging for the Community Engagement Specialist to obtain much-needed inputs from PIT colleagues for articles and other written communications



11.

Sustainability

The project is facing moderate risks (low – medium), but based on an assessment of these, it should be expected that at least some outcomes will be sustained due to the progress towards results and outcomes at mid-point.



Findings
1.

The MTE team finds the target of 4,000 ha very high and may have been too ambitious, especially in light of lessons from the Praslin interventions showing that those local targets will need to be lowered.
Additionally, as interventions in Mare aux Cochons are on hold for now, all depending on what is decided on how to proceed (a Go or No Go or an alternative site), this target may become even more unrealistic.
Finally, there is an issue of sustainability of project interventions. The Project will need to ensure that the removed invasive species do grow back. If so, repeat efforts to remove them again will be required to meet the objective of encouraging re-growth of native species.



2.

OUTCOME 1: EbA approach to enhancing freshwater security and flood control in Mahe and Praslin under conditions of climate change

While the results to date in Baie Lazare are very promising, the project still has not started on rehabilitation work in Mare aux Cochons. The End of Project target for this location is therefore not likely to occur.
PUC also has not been forthcoming with the data necessary for monitoring due in part to lack of monitoring devices in the project watershed.
The project has so far mapped out watersheds on both Mahe and Praslin. However, no site-based management plan has been developed at mid-term.
Removal of invasive alien species and planting of native species have been carried out on Mahe and Praslin. However, the work on Praslin has been very difficult due to harsh work conditions.
Progress has therefore been slower than anticipated. Also, breakdown in the relationship between the main partner (TRASS) and the project team is a serious threat to achieving the target.



3.

OUTCOME 2: EbA approaches along the shorelines of the Granitic Islands reduce the risk of climate change induced coastal flooding

The MTE team found it very difficult to assess progress made towards area of rehabilitated coastal ecosystems, as the indicator covers so many different kinds of interventions, all at different stages in terms of intervention. This scope of this indicator is too broad for any meaningful monitoring and measurement. The MTE team therefore finds that it is very likely that the Project will not be able to reach all these different individual End of Project targets under this one indicator. This is more an issue of poor indicator design than an issue of the project not being able to deliver.
The MTE team could not obtain detailed information to verify whether the End of Project target (i.e. 1,000 ha of coastal ecosystems) is realistic.
Moreover, while the Integrated Shoreline Management Plan was supposed to be drafted during Year 1 (2015) of project implementation, it is not done yet. Instead this task and the revision of the plan for Anse Royale will be done in 2018.



4.

OUTCOME 3: EbA mainstreamed into development planning and financing.

It is not clear what the project is doing towards mainstreaming EbA into development financing.
The ground work for a watershed monitoring system seems to have been carried out through an extensive mapping of watershed and rivers, the reactivation of the rivers committee and the establishment of watershed committees as carried out by the project. However this falls short of a national watershed monitoring system.
The absence of a finalised Communications Strategy and a detailed project work plan, combined with insufficient internal team collaboration towards these products, have hindered the smooth planning and delivery of activities.
At present there is no clear work plan for which specific knowledge products to produce. This can be relatively easy addressed, but it needs to be made a priority.



5.

Management Arrangements:

The new Project Steering Committee has failed to play the envisioned important strategic role in project implementation, due to very poor meeting attendance by members and as of 2016 failure to convene the agreed to two annual meetings annually by the PCU.
This poor level of active involvement of the Project Steering Committee in project implementation is a serious cause for concern, especially as some important strategic challenges have not been addressed in a timely manner



6.

Work Planning:

There is no standard progress reporting for all project team members in place.
There is no longer regular weekly team meetings. As a result, there is not enough team coordination.
There is no centralized project information system. The project files are fragmented and scattered with different people.
Delays in addressing challenges, resulting in project implementation delays.



7.

Finance and Co-finance:

The project has expended about 39% of the total $5.95 million budget (Table 4). This is an acceptable rate at MTE point.
The initial low expenditure rate was largely due to delays in start-up activities (PIT recruitment and change of initial Program Manager).
The PCU and UNDP, in agreement with the AF, are making significant efforts to ensure efficient AF fund disbursements by preparing the annual PPR early for a prompt submission to the AF in August.



8.

Project Monitoring and Evaluation Systems:

The Project is also not using its existing monitoring efforts for deeper reflection to document evidence or to generate lessons and learning that shows results/impacts at outcome level.
The PSC is not actively participating in monitoring project progress. The PSC has therefore not adequately supported the use of M&E information for adaptive management. Consequently, project implementation has suffered, and delivery of results and impacts are likely to be compromised, unless corrective measures are taken immediately.



9.

Stakeholder Engagement:

The Project does not have an explicit strategy for whom to engage with, why, how and when. Stakeholder engagement therefore appears to be mostly ad-hoc, reactive and opportunity-driven, instead of proactive and vision-driven.
The MTE also noted limited understanding of the concept of EbA during the MTE Validation Workshop among key project stakeholders. The project could therefore engage more actively with stakeholders in experiences-sharing, dissemination of project results and EbA awareness raising.
Finally, the MTE was surprised to learn that the Project is not actively engaging with the Department of Tourism and Transport and the Seychelles Tourism Board, given that this sector is one of the most significant water users in Seychelles.



10.

Reporting and Communications:

Despite not having an explicit Communications Strategy, the current Community Engagement Specialist has managed to carry out a wide range of excellent communications and outreach-related activities and deliverables (a Project Facebook page, preparation of a Project leaflet and 2 new videos-in-progress of the forestry rehabilitation and water project components)
Overall external project communication and outreach is adhoc and reactive instead of being proactive grounded in a clear prioritized strategy. As a result, the communication and outreach aspects of the project activities are in serious need of some urgent attention



11.

Sustainability

A review of the main project risks from the Project Risk Log does not reveal additional or more severe risks than previously estimated by the Project team.
It is therefore fair to assume a likelihood lasting benefits from at least some of the project interventions after the project ends.



Recommendations
1

As an urgent priority, the PCU, with active participation of the Project Implementation Team (PIT), should enhance project management

Recommendation to: PCU, PIT

2

As another urgent priority, improve the role of the PCU and the Project Steering Committee in project governance and strategic oversight.

Recommendation to: PCU, PIT

3

The PCU and PIT should strengthen project monitoring and evaluation to ensure stronger alignment with Project Outcomes and better documentation of project results

Recommendation to: PCU, PIT

4

The PIT, with active support from the PCU and UNDP HQ, should better define project communication to enhance public/stakeholder awareness about project activities and the multiple benefits they generate

Recommendation to: PIT, with support from PCU and UNDP HQ Communications Unit.

5

Strengthen documentation of project results, with an emphasis on lessons learned and good practices.

Recommendation to: PIT, with support from PCU, PSC and UNDP Regional Technical Advisor

6

The PIT, with active support from the PCU, PSC and the UNDP Regional Technical Advisor, should improve stakeholder involvement.

Recommendation to: PIT, with active support from the PUC, PSC and the UNDP Regional Technical Advisor.

7

The PIT should consolidate the Watershed Committees to encourage stronger buy-in from members, enhance their effectiveness and ensure their long-term sustainability

Recommendation to: PIT

8

The PCU, in close collaboration with the PIT and PSC, should strengthen the long-term sustainability of project interventions through definition of a clearly defined project exist strategy.

Recommendation to: PCU, in close collaboration with the PIT and PSC

9

UNDP should ensure continuity of Technical Advisory services and timely follow up. This will be particularly important in light of the imminent departure of the PCU Programme Coordinator. While this PCU position will be filled with a local Seychellois, the TOR is being changed and will no longer include the Technical Advisor role and responsibilities.

Recommendation to: UNDP CO, RTA