Project Conservation, sustainable use of biodiversity and maintenance of ecosystem services of protected wetlands of international importance Wetlands Final Term Evaluation (FTE)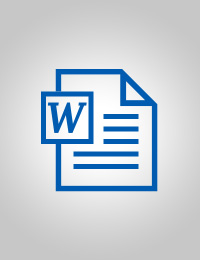 Evaluation Plan:

Evaluation Type:

Final Project

Planned End Date:

12/2018

Completion Date:

09/2018

Status:

Completed

Management Response:

Yes

Evaluation Budget(US $):

46,500
Title
Project Conservation, sustainable use of biodiversity and maintenance of ecosystem services of protected wetlands of international importance Wetlands Final Term Evaluation (FTE)
Atlas Project Number:

00076970

Evaluation Plan:
2018-2022, Costa Rica
Evaluation Type:
Final Project
Status:
Completed
Completion Date:
09/2018
Planned End Date:

12/2018

Management Response:
Yes

Focus Area

:

1. Environment & Sustainable Development
2. Others

Corporate Outcome and Output (UNDP Strategic Plan 2018-2021)

1. Output 2.5. Legal and regulatory frameworks, policies and institutions enabled to ensure the conservation, sustainable use, and access and benefit sharing of natural resources, biodiversity and ecosystems, in line with international conventions and national

SDG Goal

Goal 15. Protect, restore and promote sustainable use of terrestrial ecosystems, sustainably manage forests, combat desertification, and halt and reverse land degradation and halt biodiversity loss

SDG Target

15.5 Take urgent and significant action to reduce the degradation of natural habitats, halt the loss of biodiversity and, by 2020, protect and prevent the extinction of threatened species
15.9 By 2020, integrate ecosystem and biodiversity values into national and local planning, development processes, poverty reduction strategies and accounts

Evaluation Budget(US $):

46,500

Source of Funding:
GEF
Evaluation Expenditure(US $):

9,000

Joint Programme:
No
Joint Evaluation:

No

Evaluation Team members:

| Name | Title | Nationality |
| --- | --- | --- |
| Erick Vargas Campos | | |

GEF Evaluation:

Yes

| | |
| --- | --- |
| GEF Project Title: | Conservation, Sustainable Use of Biodiversity, and Maintenance of Ecosystem Services of Internationally Important Protected Wetlands |
| Evaluation Type: | Terminal Evaluation |
| Focal Area: | Biodiversity |
| Project Type: | FSP |
| GEF Phase: | GEF-5 |
| GEF Project ID: | 4836 |
| PIMS Number: | 4966 |

Key Stakeholders:
SINAC, MINAE, UNDP
Countries:

COSTA RICA
Lessons
1.

Visibilizar desde el diseño del proyecto a los actores interesados asociados con las amenazas a la biodiversidad permitiría proponer productos para incorporarlos como beneficiarios y aliados durante la implementación.
En el diseño de un proyecto debieran identificarse aquellos indicadores y metas que, además de una justificación técnica macro, requieren también de un análisis de viabilidad institucional, legal y sociocultural, desde el contexto donde se desarrollará el proyecto.
El posicionamiento del tema de género en un nivel político-institucional es fundamental para favorecer el desarrollo eficiente y eficaz de programas y proyectos diseñados para mejorar las condiciones de vida de las comunidades y empoderar a las mujeres en su liderazgo y roles técnicos dentro de las instituciones públicas.
La combinación y secuenciación de recursos incrementa las oportunidades de impacto de los resultados de un proyecto, al enlazarse con productos de otras iniciativas desarrolladas por PNUD u otros entes de cooperación. Esto viene a potenciar otras fortalezas con las que cuenta el país.
La inclusión de la PMU en el ADN de la institución ejecutora es esencial para lograr un esfuerzo compartido en cuanto a planificación, coordinación, ejecución, solución de problemas y monitoreo.
Diferencias regionales en liderazgo, capacidad administrativa, competencias técnicas y experiencias previas pueden crear desigualdades entre regiones, poniendo a algunas en desventaja en cuanto a aprovechar las oportunidades de un proyecto.
Proyectos de conservación de ecosistemas y de la biodiversidad en general pueden ser compatibles con opciones productivas sostenibles para los actores interesados, contribuyendo así con la lucha contra la pobreza y la producción responsable.
Mostrar apertura para el establecimiento de alianzas estratégicas con socios y aliados nacionales y regionales pueden permitirle a un proyecto crear sinergias, fortalecer acciones específicas y atraer cofinanciamientos no programados.
Los actores interesados del sector productivo suelen sentirse excluidos o ajenos a los procesos de conservación y el tomarnos en cuenta contribuye a su sensibilización, motivación y cambios de comportamiento.
La replicabilidad del Proyecto como una buena práctica en otros países de América latina y el Caribe requiere de un cuidadoso análisis de las amenazas, los actores interesados, el marco legal e institucional y la experiencia previa en temas similares.



Findings
1.

Un diagnóstico correcto de las amenazas que enfrentan los humedales, así como de sus causas directas y subyacentes, contribuyó a definir resultados, indicadores y productos relevantes para el Proyecto Humedales.
El Proyecto contribuyó a mostrar una causa adicional subyacente de las amenazas a los humedales y es la invisibilidad de estos ecosistemas entre los grupos de interés, los mismos funcionarios públicos y la ciudadanía en general.
En el ProDoc faltó mayor claridad acerca de algunos grupos interesados, particularmente aquellos asociados a algunas de las amenazas, como los productores vinculados a actividades no sostenibles y al cambio en el uso del suelo.
La gobernanza del Proyecto respondió a sus necesidades de dirección, trabajo en equipo, gestión, planificación, uso de recursos, control y comunicación, con una estructura que funcionó con flexibilidad y capacidad de adaptación.
El Proyecto se vio altamente favorecido por la experiencia acumulada del PNUD como agencia implementadora y del SINAC como entidad ejecutora de otros proyectos de creación de capacidades en SINAC, lo que los colocó en una posición ideal para aprovechar sus lecciones aprendidas.
El Proyecto Humedales implementó acciones que integraron los ODS, particularmente 1, 2, 4, 5, 6, 12, 13, 14 y 15.
La PMU operó como una parte integral del SINAC, según las normas y lineamientos institucionales y en coordinación con el personal técnico y administrativo de la SE y de las AC, ejecutando el Proyecto en forma eficaz y eficiente, con productos que fueron revisados, realimentados y aprobados a satisfacción del SINAC.
A pesar de la limitación de recursos humanos, materiales y financieros, el Programa Nacional de Humedales jugó un rol estratégico en la implementación del Proyecto, tanto a nivel estratégico como operativo, desde la SE y con las AC. Su fortalecimiento será en gran medida clave para la sostenibilidad de los resultados del Proyecto.
El Proyecto ofreció un marco idóneo para que el SINAC avanzara en compromisos internacionales pendientes con el Plan Estratégico de la Convención Ramsar y con el registro Montreux, así como con disposiciones de la CGR.
La articulación del Proyecto Humedales con otras iniciativas pasadas y presentes, sus resultados, acciones y productos, contribuyó a fortalecer mutuamente sus objetivos, evitar la duplicidad esfuerzos y maximizar los recursos.
El plan de M&E del Proyecto y sus herramientas permitieron una gestión basada en resultados y un monitoreo eficiente, transparente y al día de los avances y del uso adecuado de los recursos financieros.
El manejo adaptativo del Proyecto permitió identificar lo que estaba funcionando bien, lo que debía cambiarse y las oportunidades del entorno que podían aprovecharse para mantener la relevancia y efectividad, así como el uso eficiente de los recursos.
Con la implementación del Proyecto, el SINAC salió fortalecido en el manejo de humedales con personal capacitado y sensibilizado, experiencia práctica, productos técnicos, instrumentos de gestión y alianzas estratégicas. Todo esto expandió su capacidad para trabajar no solo en temas de conservación de humedales sino también en su uso sostenible.
Costa Rica logró una apropiación importante del Proyecto desde varios instrumentos macro de la planificación nacional, así como desde instrumentos de política y de la normativa, lo que posicionó el tema de humedales en la agenda ambiental del país.
Aunque hubo algunas experiencias puntuales de cofinanciamiento no contempladas en el diseño del Proyecto, este tema pudo haberse abordado más proactivamente por medio de negociaciones y alianzas estratégicas.
Los productos y herramientas del Proyecto cobran utilidad no solo para la conservación de los humedales, sino también para sus usos productivos sostenibles.
El Proyecto tuvo una influencia directa e indirecta sobre actores interesados y la ciudadanía en general en materia de humedales mediante acciones y productos de comunicación, información y sensibilización.
Aunque el tema de genero no se incluyó en diseño del Proyecto, en la implementación sí se hicieron esfuerzos para mejorar el enfoque de genero en la institucionalidad de SINAC y contribuir con otros proyectos en ese campo.
La sostenibilidad de los resultados del Proyecto es moderadamente probable debido a que existen riesgos financieros, socioeconómicos, políticos, institucionales y ambientales que dificultan la conservación y el uso sostenible de los humedales.



Recommendations
1

In the design of future projects UNDP should focus on getting a clearer identification of other of its priorities, such as the SDGs, which should be articulated with different indicators, activities and outputs.

2

From the design of projects, with an early and specific identification of the stakeholders that cause threats to wetland ecosystems (or any other biodiversity element) UNDP may further enhance project beneficiaries and allies, as well as inclusion of relevant social groups on prioritized issues (gender, fight against poverty, others).

3

UNDP should position gender as a necessary and strategic topic from the formulation phases of the projects, with clear indicators.

4

SINAC should make the National Wetland Inventory available through the SNIT and other platforms, in a transparent and open manner.