Independent CountryProgramme Evaluation: Bhutan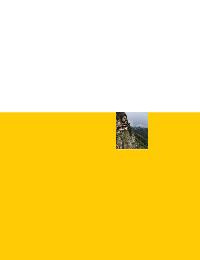 Evaluation Plan:

Evaluation Type:

ICPE/ADR

Planned End Date:

12/2017

Completion Date:

12/2017

Status:

Completed

Management Response:

No

Evaluation Budget(US $):

120,000
Title
Independent CountryProgramme Evaluation: Bhutan
Atlas Project Number:
Evaluation Plan:
2014-2017, Independent Evaluation Office
Evaluation Type:
ICPE/ADR
Status:
Completed
Completion Date:
12/2017
Planned End Date:

12/2017

Management Response:
No
Focus Area:
Corporate Outcome and Output (UNDP Strategic Plan 2014-2017)

1. Output 1.1. National and sub-national systems and institutions enabled to achieve structural transformation of productive capacities that are sustainable and employment - and livelihoods- intensive
2. Output 1.3. Solutions developed at national and sub-national levels for sustainable management of natural resources, ecosystem services, chemicals and waste
3. Output 2.1. Parliaments, constitution making bodies and electoral institutions enabled to perform core functions for improved accountability, participation and representation, including for peaceful transitions
4. Output 3.1. Core functions of government enabled (in post conflict situations) to ensure national ownership of recovery and development processes
5. Output 4.1. Country led measures accelerated to advance women's economic empowerment

Evaluation Budget(US $):

120,000

Source of Funding:
UNDP
Evaluation Expenditure(US $):

120,000

Joint Programme:
No
Mandatory Evaluation:
No
Joint Evaluation:

No

Evaluation Team members:

| Name | Title | Email | Nationality |
| --- | --- | --- | --- |
| Thaveeporn Vasavakul | Independent Evaluators | | |
| Ugen P. Norbu | Independent Evaluators | | |

GEF Evaluation:

No

Key Stakeholders:
Countries:

BHUTAN
Recommendations
1

Strategic positioning: Given Bhutan's graduation to MIC status, the UNDP country office will need to strengthen its strategy to better support Bhutan in dealing with the development challenges ahead. This will require preparing the country office for even more upstream policy work and gradually scaling up government cost-sharing, private sector and other innovative co-financing (such as implementation of World Bank/Asian Development Bank loans) for downstream work. Furthermore, UNDP will need to develop clear theories of change with proper systems thinking to ensure more efficient and effective investment of its limited resources and the sustainability of results. The emphasis should be on capacity development and strengthening of cross-sectoral synergies by integrating the areas where it can most add value to the achievement of the Sustainable Development Goals (SDGs), focusing on leaving no one behind. Increased emphasis should also be given to developing fewer, more focused projects. Piecemeal investments should be avoided, since their impact is limited and beneficiaries and partners tend to criticize more than value the subsequent results. Assistance from the UNDP regional bureau and other country offices will be key to helping the Bhutan country office learn from the experiences of other countries that have recently graduated.

2

Sustainable development: UNDP should reconsider rapid urbanization and subsequent growth of environmental and social vulnerabilities. These include environmental, climate change and disaster risks, along with livelihood and employment issues in urban areas. The approach taken should be comprehensive, while increasingly making connections between rural livelihoods and urban systems, including through support for job-creation opportunities. A theory of change will be needed that integrates environmental management, climate and disaster resilience with measures to address inequality, unemployment and livelihood issues through innovation and technology, with a clear focus on vulnerable groups and youth. To help forge such linkages, UNDP should enhance partnerships with CSOs, now that there is a clear recognition of their role in development and since existing partnerships have shown greater adaptability and responsiveness to grassroots-level issues. The approach

3

Democratic governance: UNDP should develop a theory of change for immediate and medium-term governance outcomes to more sustainably contribute to democratic institutional strengthening. UNDP is well positioned to emphasize support for improved accountability in the delivery of the 12th Five-Year Plan. UNDP may focus on internal accountability through the strengthening of internal monitoring of the plan and/or external evaluation through the Parliament and community participation. Either option will need to be further supported by local public administration reform in the context of decentralization to align the mandates of local government agencies and officials; performance measurements will also need to reflect the gross national happiness concept and principles and the SDGs.

4

Gender equality and women's empowerment: Given the challenge to fund gender equality and women's empowerment initiatives that go beyond the expected gender mainstreaming, UNDP should focus its limited resources mostly towards more sustainable upstream contributions. If and when working downstream, UNDP should focus on capacity development for women's empowerment in the areas of decision-making and economic development, but in close alignment with UN Women and other agencies to avoid duplication and capitalize on synergies.

5

Funding: UNDP needs to create incentives to ensure the implementation of its new resource mobilization strategy. This should include proper training of select staff to engage with the private sector in Bhutan and in the region as a source of co-financing. In addition, the mechanisms and advantages of government cost-sharing need to be more clearly and effectively explained to current and potential partners in Bhutan.

6

Human and financial management: UNDP should continue to invest in internal training and mentoring. It should also encourage backstopping roles within and across teams to help improve work-life balance, as well as secondments and in-detail assignments to better prepare staff to deliver more policy advisory services. Staff should also commit to taking the initiative to apply their new knowledge, and management should assess performance accordingly. An effectively managed office is about teamwork that flows both ways; it is about staff having an entrepreneurial spirit, and not just about management providing opportunities. UNDP can also further improve efficiency by, when feasible, seeking services within other UN agencies, instead of hiring consultants, to contribute to the implementation of components where they have a competitive advantage, to stimulate joint work, reduce costs and capitalize on synergies.

7

Coordination: UNDP is uniquely positioned to continue to help lead UN coordination in Bhutan along with integration among UN agencies of SDG advocacy and the prioritization of the gross national happiness concept and objectives, while advancing the SDGs, focusing on leaving no one behind. However, to do this successfully will require implementing the UN Secretary-General's recommendations on repositioning the UN System to improve coordination and to develop a clear theory of change for a more focused programmatic approach to Delivering as One. Furthermore, UN agencies would benefit from a common monitoring and evaluation officer to ensure that a common planning, monitoring and reporting framework exists, with improved attention to results-based management with fewer indicators with more adequate baselines. This would reduce duplication of activities and transaction costs and enhance knowledge-sharing and synergies, not just to prove results but to improve results. Strengthening UN coordination would also mean investing in a strategy to better leverage financing for development and insisting on joint agency financing practices, especially for analysis, innovation (piloting) and advocacy for the SDGs. Moreover, stronger UN coordination will require improved communication within agencies, especially about funding opportunities, as well as ensuring that the UN country team is better prepared to help Bhutan if/ when natural disasters strike.
Management response not available