Independent CountryProgramme Evaluation: Bhutan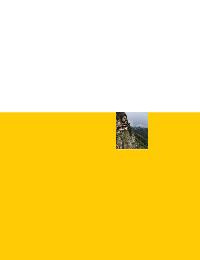 Evaluation Plan:

Evaluation Type:

ICPE/ADR

Planned End Date:

12/2017

Completion Date:

12/2017

Status:

Completed

Management Response:

Yes

Evaluation Budget(US $):

120,000
Title
Independent CountryProgramme Evaluation: Bhutan
Atlas Project Number:
Evaluation Plan:
2014-2017, Independent Evaluation Office
Evaluation Type:
ICPE/ADR
Status:
Completed
Completion Date:
12/2017
Planned End Date:

12/2017

Management Response:
Yes

Focus Area

:
Corporate Outcome and Output (UNDP Strategic Plan 2018-2021)

1. Output 1.1. National and sub-national systems and institutions enabled to achieve structural transformation of productive capacities that are sustainable and employment - and livelihoods- intensive
2. Output 1.3. Solutions developed at national and sub-national levels for sustainable management of natural resources, ecosystem services, chemicals and waste
3. Output 2.1. Parliaments, constitution making bodies and electoral institutions enabled to perform core functions for improved accountability, participation and representation, including for peaceful transitions
4. Output 3.1. Core functions of government enabled (in post conflict situations) to ensure national ownership of recovery and development processes
5. Output 4.1. Country led measures accelerated to advance women's economic empowerment

Evaluation Budget(US $):

120,000

Source of Funding:
UNDP
Evaluation Expenditure(US $):

120,000

Joint Programme:
No
Joint Evaluation:

No

Evaluation Team members:

| Name | Title | Nationality |
| --- | --- | --- |
| Thaveeporn Vasavakul | Independent Evaluators | |
| Ugen P. Norbu | Independent Evaluators | |

GEF Evaluation:

No

Key Stakeholders:
Countries:

BHUTAN
Lessons
Findings
1.

2.1 SUSTAINABLE DEVELOPMENT

Finding 1: UNDP has been effective in helping Bhutan integrate more equitable, inclusive and resilient approaches to address environmental sustainability, climate change and natural disasters. Capacities for integrated natural resource management, climate change adaptation and mitigation, and poverty-environment mainstreaming have been increased. National and local institutions are now better prepared to respond to and mitigate climate-induced and other disaster risks.




Tag: Poverty Reduction Climate Change Adaptation Crisis Mitigation Disaster Risk assessments Gender Equality Food Security Biodiversity Clean Energy Resource mobilization Effectiveness Efficiency Agriculture Country Government Private Sector Policy Advisory Technical Support

2.

Finding 2: With limited resources to be allocated towards employment opportunities for vulnerable groups, UNDP has been less effective in significantly impacting national unemployment figures. Nevertheless, investing in multidimensional approaches to integrate/ mainstream poverty reduction and livelihood issues in environment, climate change and disaster risk reduction projects helped to create some self-employment opportunities and enhance livelihoods in rural areas, especially for women.




Tag: Jobs and Livelihoods Gender Equality Women's Empowerment Integration Operational Efficiency Programme Synergy Effectiveness Efficiency

3.

Finding 3: UNDP has been effective in working with the Government to strengthen institutional and coordination capacity for climate change adaptation and disaster risk management at both national and local levels. This has supported climate change preparedness and adaptation practices, including through strengthened early warning systems and response mechanisms.




Tag: Climate Change Adaptation Disaster risk management Natural Disaster Integration Programme Synergy Global Environment Facility fund Resource mobilization Effectiveness Impact Agriculture Forestry Country Government Coordination

4.

Finding 4: In particular, gender equality and women's empowerment has been better mainstreamed in the sustainable development area when compared to previous years, especially in the larger projects, such as those supported by the GEF.




Tag: Local Governance Gender Equality Gender Mainstreaming Gender Parity Women's Empowerment SDG Integration Integration Results-Based Management Global Environment Facility fund Coherence Effectiveness Impact Agriculture co-operatives UN Agencies

5.

2.2 DEMOCRATIC GOVERNANCE

UNDP contributions to democratic governance in pursuit of CCPD outcomes 3 and 4 have focused on interventions in support of community and institutional strengthening, gender equality, the empowerment and protection of women, development planning, mainstreaming of Agenda 2030 and the SDGs, justice, inclusiveness and transparency.

Outcome 3: By 2018, communities and institutions are strengthened at all levels to achieve enhanced gender equality and the empowerment and protection of women and children. According to the CCPD for 2014−2018, as a contribution to outcome 3, UNDP would provide support to: strengthen the legal and policy environment for advancing the rights and protection of women; strengthen gender mainstreaming in key ministries, autonomous bodies, non-governmental organizations and private companies; and increase awareness among boys, men, girls and women in preventing and eliminating gender-based violence.

Finding 5: UNDP has been effective in strengthening laws and policies to address gender discrimination, sensitizing Parliament and building the capacity of the Royal AuditAuthorities for auditing from a gender perspective. UNDP has been less successful in significantly impacting women's participation in the political process and in decision-making positions in the civil service system.




Tag: Social Protection Anti-corruption Justice system Local Governance Parliament Public administration reform Gender Equality Gender-Based Violence Agenda 2030 SDG Integration Integration Knowledge management Effectiveness Impact Relevance Civil Societies and NGOs Country Government UN Agencies Policy Advisory Technical Support

6.

Finding 6: UNDP has made a commendable contribution to the lives of a few women through income generation and victims' protection initiatives. Nevertheless, without a holistic theory of change and additional resources, UNDP interventions have limited scale and potential to significantly and sustainably enhance livelihoods.




Tag: Inclusive economic growth Gender Equality Gender-Based Violence Women's Empowerment Programme Synergy Theory of Change Resource mobilization Coherence Effectiveness Impact Civil Societies and NGOs

7.

Outcome 4: By 2018, governance institutions and communities exercise the principles of democratic governance at national and local levels, with a focus on inclusiveness, transparency, accountability and evidence-based decision-making. Over a nine-year period from 2008 to 2017, UNDP has adopted a dual strategy of supporting democratic governance and local governance for sustainable development. This dual strategy focuses on exercising democratic principles with emphasis on evidence-based policymaking, inclusiveness, transparency and accountability, on the one hand, and an emphasis on the governance system's contributions to development goals such as poverty reduction, the MDGs and the SDGs, on the other. UNDP support has strengthened Bhutan's evidence-based decision-making and resultsbased policy and plan development within the framework of Bhutan's gross national happiness objectives as well as the MDGs and SDGs. Evidence-based policymaking is reflected in UNDP's support for the preparation of baseline studies to serve as inputs for policy- and law-making related to fiscal decentralization, strategic development in the justice sector, legal aid, vulnerability, and gender equality. UNDP has strengthened the results-based monitoring system from Bhutan's 11th Five-Year Plan, supporting the integration of gross national happiness indicators into sector-level plans. For the 12th Five-Year Plan, UNDP focused on the localization of the SDGs, the mapping of data sources, and alignment of SDG and gross national happiness indicators. UNDP supported the establishment of the Institute for Gross National Happiness Studies to serve as a think tank in policy research and training. This had the effect of consolidating the use of an evidence-based approach in policymaking. In contributing to Outcome 4, UNDP was to support key systems of national and local institutions to strengthen effective management of public finance, integrated monitoring of plans and programmes and evidence-based decision-making; central and local governments in becoming better able to deliver effective, equitable public services; women and youth to increase their opportunities to participate in leadership, policymaking, and the planning and implementation of development plans; media and CSOs to be better able to promote the participation of women and men in public decision-making; as well as increased access to formal and informal justice redress mechanisms.

Finding 7: UNDP has been highly effective in contributing to strengthened national and local institutions for effective fiscal decentralization, integrated planning, monitoring of national five-year plans, and evidence-based decision-making. UNDP has prepared the groundwork that will help coordinate the justice sector and promote citizens' access to legal aid. Central and local governments are now better able to deliver effective, equitable public service, and communities have become better equipped to exercise principles of democratic governance with a focus on inclusiveness, transparency, accountability, decentralization and evidence-based decision-making.




Tag: Jobs and Livelihoods Youth Anti-corruption Civic Engagement e-Governance Human rights Justice system Local Governance Public administration reform Gender Equality Women's Empowerment SDG Integration SDG monitoring and reporting Integration Monitoring and Evaluation Results-Based Management Effectiveness Impact Advocacy Technical Support

8.

Finding 8: UNDP has effectively contributed to the consolidation of Bhutan's parliamentary democracy in the context of the 2008 Constitution, helping to strengthen the capacity of the Parliament, the Election Commission, the Royal Audit Authority, the Anti-Corruption Commission and the Office of the Attorney General during their inception years.




Tag: Capacity Building Anti-corruption e-Governance Justice system Parliament Public administration reform Gender Mainstreaming SDG Integration Coherence Effectiveness Sustainability

9.

Finding 9: UNDP has successfully partnered with CSOs as effective channels to promote democratic principles and to respond to the needs of vulnerable groups; CSOs have also helped bring about positive humanitarian and development results at the local level.




Tag: Civic Engagement Local Governance Gender Equality Gender-Based Violence Women's Empowerment HIV / AIDS Operational Efficiency Partnership Water resources Effectiveness Civil Societies and NGOs UN Agencies

10.

3.1 RELEVANCE OF UNDP PROGRAMMES AND APPROACHES

Finding 10: Overall, UNDP contributions have been highly relevant to the evolution of development in Bhutan. UNDP has operated in alignment with its own mandate as well as the overarching Bhutanese development concept and vision of gross national happiness, along with national needs and development goals, objectives and priorities, as expressed in Bhutan's five-year plans.




Tag: Gender Equality Women's Empowerment SDG Integration Integration Coherence Effectiveness Efficiency Sustainability

11.

Finding 11: In terms of the relevance of approaches taken, UNDP support has been consistent with the principles of national ownership and the multidimensional human development approach. Nevertheless, there is room for improvement in terms of overall programme strategies, ensuring a clear theory of change in each of the focus areas, and refining the documentation of results for improved learning and effectiveness.




Tag: Country Support Platform Human and Financial resources Results-Based Management Strategic Positioning Theory of Change Effectiveness Efficiency Relevance Country Government UN Agencies

12.

3.2 EFFICIENCY OF UNDP CONTRIBUTIONS

Finding 12: In terms of programmatic efficiency, UNDP has, for the most part, been efficient in the timely execution of programmes and delivery of results within deadlines and budgets. But this has not been without challenges. The current programme is a reflection of the country office's effort to turn silos into more integrated and efficient programmes.




Tag: Country Support Platform Integration Programme Synergy Coherence Effectiveness Efficiency

13.

Finding 13: Projects have been better designed to achieve desired outcomes than in the past. However, weaknesses in project management, monitoring and evaluation have impeded better performance tracking, measurement of impacts and integration of lessons learned in future programmes.




Tag: Monitoring and Evaluation Programme/Project Design Project and Programme management Results-Based Management Coherence Effectiveness Relevance Country Government

14.

Finding 14: In terms of managerial efficiency, despite organizational constraints and the struggle to diversify funding sources to address the decline in core regular resources due to graduation to MIC status, UNDP has been able to improve its management efficiency ratios and, in 2016, reached its highest total delivery to date.




Tag: Jobs and Livelihoods SDG Integration Country Support Platform Human and Financial resources Operational Efficiency Green Climate Global Environment Facility fund Government Cost-sharing Private Sector Financing Resource mobilization Vertical Trust Funds Effectiveness Efficiency Impact Bilateral partners Donor UNDP Regional Bureaux

15.

Finding 15: In terms of the business environment for gender results, there has been good progress in the implementation of UNDP's gender mainstreaming strategy. UNDP is broadly recognized for its efforts in advancing gender mainstreaming in its work with partners. A good number of staff have been sensitized to gender issues and their capacities enhanced to mainstream gender in both programmes and operations.




Tag: Gender Equality Gender Mainstreaming Gender Parity Results-Based Management Effectiveness Sustainability

16.

3.3 SUSTAINABILITY OF UNDP CONTRIBUTIONS

Finding 16: The sustainability of UNDP contributions varies, but is mostly satisfactory, based on good national ownership of results, enhanced capacity, improved legislation and support to the continuation of many UNDP-implemented initiatives and achieved results. Where attention to sustainability was limited, it was mainly due to financial constraints and the lack of theories of change, quality results data and evidence to inform decision-making, policy and planning efforts, as well as learning for course corrections and improved effectiveness.




Tag: Programme/Project Design Results-Based Management Risk Management Theory of Change Efficiency Sustainability

17.

4.1 RESPONSE TO COUNTRY-SPECIFIC EMERGING ISSUES

Finding 17. UNDP has been a relevant and responsive partner in addressing emerging national needs, development challenges, government priorities and significant shifts.




Tag: Agenda 2030 SDG Integration SDG monitoring and reporting Results-Based Management Theory of Change Government Cost-sharing Resource mobilization Coherence Effectiveness

18.

4.2 UNDP'S COMPARATIVE STRENGTHS AND VALUE ADDED

Finding 18: UNDP's comparative strengths in relation to other international organizations and key added value have been access to its knowledge network and good practices, especially for capacity building and policy advice; its convening power to bring partners and donors together (Round Table Meetings37); and its perceived access to funding. Nevertheless, UNDP is often mistaken for a donor and is sometimes valued only as such. This represents a risk in an environment of diminishing resources due to graduation to MIC status, where increasingly UNDP wishes to be recognized more as a development partner than simply a donor.




Tag: Gender Equality Women's Empowerment Leaving no one behind SDG Integration Strategic Positioning Effectiveness Relevance Policy Advisory Technical Support

19.

4.3 SOUTH-SOUTH/TRIANGULAR COOPERATION

Finding 19: UNDP has facilitated a few opportunities for South-South sharing and exchange of practices with other countries. Despite their potential benefits to participants, many of the initiatives were ad hoc, one-off events.




Tag: Impact Relevance South-South Cooperation

20.

4.4 UN COORDINATION

Finding 20: UNDP is well positioned to continue to help lead UN coordination in Bhutan. Nevertheless, clear theories of change are lacking. Such frameworks are central to developing a successful programmatic approach to Delivering as One and improving coordination, in highlighting cross-cutting issues, strengthening synergies, reinforcing complementarities, and removing duplication to enhance efficiency and effectiveness in achieving focused results.




Tag: SDG Integration Integration Joint UN Programme Programme Synergy Strategic Positioning Theory of Change Coherence Effectiveness UN Agencies Coordination
Recommendations
1

Strategic Positioning: Given the graduation to MIC status, Bhutan Country Office will need to strengthen its strategy to better support Bhutan deal with development challenges ahead.

2

Sustainable development: UNDP should reconsider the rapid urbanization and consequently growing environmental and social vulnerabilities in its work to address environmental, climate change, and disaster risks, livelihood and employment issues in urban areas. The approach should be comprehensive, increasingly making connections between rural livelihoods and urban systems, including through supporting job creation opportunities.

3

Democratic governance: UNDP should develop a theory of change for immediate- and medium-term governance outcomes to more sustainably contribute to democratic institutional strengthening

4

Gender equality and women's empowerment: Given the challenge to fund gender equality and women's empowerment initiatives, when going beyond the expected gender mainstreaming, UNDP should focus its limited resources mostly towards more sustainable upstream contributions. If and when working downstream, UNDP should focus on capacity development in the areas of decision-making and economic development.

5

Funding: UNDP needs to create incentives to ensure the implementation of its new resource mobilization strategy.

6

Human and Financial Management: UNDP should continue to invest in internal training and mentoring and encourage backstopping roles within and across teams to help improves work and life balance, as well as secondments and in-detail assignments to better prepare staff to deliver more policy advisory services.

7

Coordination: UNDP is uniquely well-positioned to continue to help lead the UN Coordination in Bhutan and the integration among the UN agencies of SDG advocacy, prioritizing the GNH concept and objectives while advancing Sustainable Development Goals focusing on leaving no-one behind. However, this will require implementing the UN Secretary General's recommendations on repositioning the Un System to improve coordination and to develop a clear Theory of Change for a more focused programmatic approach to Delivering as One [including with] improved attention to Results Based Management…. a strategy to better leverage financing for development… and improve[d] communications within agencies.
Management Response Documents