Integrated Support to Rural Development: Building Resilient Communities, Final Evaluation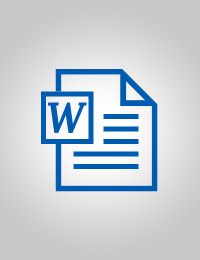 Evaluation Plan:

Evaluation Type:

Final Project

Planned End Date:

12/2020

Completion Date:

12/2020

Status:

Completed

Management Response:

No

Evaluation Budget(US $):

10,000
Title
Integrated Support to Rural Development: Building Resilient Communities, Final Evaluation
Atlas Project Number:

00081907

Evaluation Plan:
2016-2020, Armenia
Evaluation Type:
Final Project
Status:
Completed
Completion Date:
12/2020
Planned End Date:

12/2020

Management Response:
Yes

Focus Area

:
Corporate Outcome and Output (UNDP Strategic Plan 2018-2021)

1. Output 1.1.2 Marginalised groups, particularly the poor, women, people with disabilities and displaced are empowered to gain universal access to basic services and financial and non-financial assets to build productive capacities and benefit from sustainable livelihoods and jobs

SDG Goal

Goal 10. Reduce inequality within and among countries
Goal 2. End hunger, achieve food security and improved nutrition and promote sustainable agriculture

SDG Target

10.1 By 2030, progressively achieve and sustain income growth of the bottom 40 per cent of the population at a rate higher than the national average
2.3 By 2030, double the agricultural productivity and incomes of small-scale food producers, in particular women, indigenous peoples, family farmers, pastoralists and fishers, including through secure and equal access to land, other productive resources and inputs, knowledge, financial services, markets and opportunities for value addition and non-farm employment

Evaluation Budget(US $):

10,000

Source of Funding:
UNDP
Evaluation Expenditure(US $):

3,000

Joint Programme:
No
Joint Evaluation:

No

Evaluation Team members:

| Name | Title | Nationality |
| --- | --- | --- |
| Mariam Mkhitaryan | Independent Evaluator | ARMENIA |

GEF Evaluation:

No

Key Stakeholders:
Countries:

ARMENIA
Recommendations
1

The Project represents a successful model-platform for complex multi-agencies/multi-beneficiary intervention and its application should be further promoted. The Project should further support and scale-up models of sustainable production and processing in the communities resulting in income raise for the households in the rural areas. All the models should be to the biggest extent inclusive targeting women, the youth, and other vulnerable groups and should ensure decent jobs and comprehensive support from the stage of consulting to capacity building and provision of production means. The Project's innovative management model of community-based organizations should be replicated as a prerequisite to the sustainability of the Project interventions. Given the Project's positive results, a continuation would be highly recommended, not only attempting to replicate and upscale the activities already carried out, but also moving beyond expanding work in other regions and in other communities.

2

The Project should be implemented in its well-developed visibility strategy making sure that the success stories were on spot locally and regionally and the Project-funded assets and construction should be easily identifiable for the locals and the donors.

3

Collaboration with international organizations and local agencies, also paying attention to the engagement of the private sector, should continue to be nurtured and strengthened.

4

In order to reinforce initial benefits and build upon them, future directions should consider reinforcing the positive aspects demonstrated by this Project in respect to the community-based approaches discussed in this document and build upon what has been field-tested and proven as demonstrated by the achievement of the Project and its local-level sub-projects.