Integrated Area-based Development in Osh province, Kyrgyzstan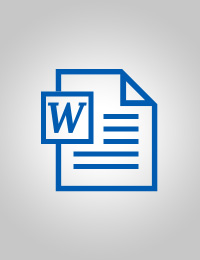 Evaluation Plan:

Evaluation Type:

Mid Term Project

Planned End Date:

02/2019

Completion Date:

03/2019

Status:

Completed

Management Response:

Yes

Evaluation Budget(US $):

5,000
Title
Integrated Area-based Development in Osh province, Kyrgyzstan
Atlas Project Number:

00095779

Evaluation Plan:
2018-2022, Kyrgyzstan
Evaluation Type:
Mid Term Project
Status:
Completed
Completion Date:
03/2019
Planned End Date:

02/2019

Management Response:
Yes
Corporate Outcome and Output (UNDP Strategic Plan 2018-2021)

1. Output 1.1.1 Capacities developed across the whole of government to integrate the 2030 Agenda, the Paris Agreement and other international agreements in development plans and budgets, and to analyse progress towards the SDGs, using innovative and data-driven solutions
2. Output 1.1.2 Marginalised groups, particularly the poor, women, people with disabilities and displaced are empowered to gain universal access to basic services and financial and non-financial assets to build productive capacities and benefit from sustainable livelihoods and jobs

Evaluation Budget(US $):

5,000

Source of Funding:
RF
Evaluation Expenditure(US $):

4,905

Joint Programme:
No
Joint Evaluation:

No

Evaluation Team members:

| Name | Title | Email | Nationality |
| --- | --- | --- | --- |
| Zaure Beisenbievna Sydykova | | | |

GEF Evaluation:

No

Key Stakeholders:
Osh Oblast Administration
Countries:

KYRGYZSTAN
Recommendations
1

Establish monitoring and evaluation system to achieve the target results of the Programme (impact and sustainability indicators).

2

Strengthen the interaction between the activities of the Programme components for the synergy of UNDP nested interventions and the creation of impact chains.

3

Not to start new projects, but to direct all measures to the completion of ongoing projects, achieve sustainability of the implemented projects, disseminate the gained experience as demonstration models to other non-pilot villages, municipalities and districts of Osh oblast, give priority to finance the cross-cutting integrated ideas or expansion of the impact of the results.

4

Conduct an analysis of all studies conducted by the Programme and summarize systemic problems into one document that prevented the quality provision of public, market and state / municipal services at the local level and required changes in the regulatory environment related to the competence of state bodies at the republican level. To initiate a final event to present the results of the report and it is possible to initiate public discussions inviting interested parties to solve the identified problems at the systematic level.

5

The Program is recommended to more accurately identify target groups for each component (direct / indirect beneficiaries, including people living in poverty) and their areas of activity for which the measures taken will be aimed at reducing their vulnerability. It is recommended that in 2019 the main focus of the Programme will be on reducing the vulnerability of target groups.

6

The Programme needs to define a uniform policy in the statistical accounting of the Programme beneficiaries.

7

It is necessary to create a system for assessing the impact of educational and informational measures in the Programme in order to have evidence of the impact of the training provided.

8

In order to increase the capacity of local self-government bodies and state bodies to improve the area development management process, it is recommended to develop and implement a training programme that includes issues of budgeting, attracting investments and developing investment projects, efficient use of municipal property, new development methodology of the Strategic Economical Development Programme (Order of the Ministry of Economy of the Kyrgyz Republic), because this will lead to an increase in the quality of governance at the local level and an increase in public confidence in local government.

9

Take measures to translate into a more "practical plane" the activities carried out by the Program with different research institutes of the Russian Federation.

10

Based on the successful results of the Programme's activities and the implemented demonstration schemes / models, it is recommended to prepare methodological manuals that summarize the experience and lessons learned, and also describe all mechanisms and tools for dissemination (Service Centers, RES, experience involving migrant workers, risk profiles and etc.).

11

Take steps to secure the social responsibility of business enterprises to local communities.

12

Regularly distribute information about the activities of the Programme and hold general briefings with all key partners of the Programme.