Terminal Evaluation of a "Strengthening Climate Information and Early Warning System Project in Sierra Leone"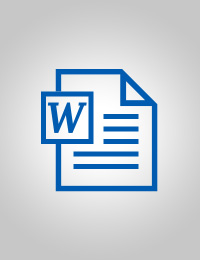 Evaluation Plan:

Evaluation Type:

Final Project

Planned End Date:

11/2018

Completion Date:

03/2019

Status:

Completed

Management Response:

No

Evaluation Budget(US $):

32,957
Title
Terminal Evaluation of a "Strengthening Climate Information and Early Warning System Project in Sierra Leone"
Atlas Project Number:

00074442

Evaluation Plan:
2015-2019, Sierra Leone
Evaluation Type:
Final Project
Status:
Completed
Completion Date:
03/2019
Planned End Date:

11/2018

Management Response:
Yes

UNDP Signature Solution

:
Corporate Outcome and Output (UNDP Strategic Plan 2018-2021)

1. Output 1.4.1 Solutions scaled up for sustainable management of natural resources, including sustainable commodities and green and inclusive value chains

SDG Goal

Goal 1. End poverty in all its forms everywhere
Goal 13. Take urgent action to combat climate change and its impacts
Goal 15. Protect, restore and promote sustainable use of terrestrial ecosystems, sustainably manage forests, combat desertification, and halt and reverse land degradation and halt biodiversity loss

SDG Target

1.5 By 2030, build the resilience of the poor and those in vulnerable situations and reduce their exposure and vulnerability to climate-related extreme events and other economic, social and environmental shocks and disasters
13.1 Strengthen resilience and adaptive capacity to climate-related hazards and natural disasters in all countries
15.2 By 2020, promote the implementation of sustainable management of all types of forests, halt deforestation, restore degraded forests and substantially increase afforestation and reforestation globally

Evaluation Budget(US $):

32,957

Source of Funding:
GEF, UNDP
Evaluation Expenditure(US $):

32,950

Joint Programme:
No
Joint Evaluation:

No

Evaluation Team members:

| Name | Title | Email | Nationality |
| --- | --- | --- | --- |
| Olivier Beucher | Mr. | | |
| Momo Turay | Mr. | | |

GEF Evaluation:

Yes

| | |
| --- | --- |
| GEF Project Title: | Strengthening Climate Information and Early Warning Systems Project in Sierra Leone |
| Evaluation Type: | Terminal Evaluation |
| Focal Area: | Climate Change |
| Project Type: | FSP |
| GEF Phase: | GEF-5 |
| GEF Project ID: | 5006 |
| PIMS Number: | 5107 |

Key Stakeholders:
UNDP, Office of National Security, Environment Protection Agency-SL, Ministry of Water Resources
Countries:

SIERRA LEONE

Comments:

The Evaluation has completed and final report submitted
Recommendations
1

To achieve project results and ensure sustainability, finalise project interventions, including in particular:
- The need to ensure that the equipment procured is duly installed and utilized (MWR, SLMA). This includes in particular the re-installation of AWS on the ground and the finalisation of the installation of water stations by MWR;
- The signature of SOPs between key institutions;
- The implementation of the MoUs signed, and the signature of the draft MoUs produced by the project between the SLMA and key users of meteorological information, with a view to ensure additional financial resources to SLMA;
- The actual transfer of the CIDMEWS platform to national institutions, and the training of their staff for its use.
This requires additional funds or funding by other projects (for equipment installation) and follow-up interventions from UNDP CO and the MTA. If no such action is taken, many of the project achievements could be lost.

2

In order to support sustainability and replication, and achieve a fully operational EWS in Sierra Leone, quickly move on the design of a follow-up project for GEF, Adaptation Fund or GCF funding. Given the delays in these processes, UNDP CO should take quick action for the preparation of a concept note.


3

UNDP CO to improve the efficiency of procurement procedures, as difficulties in procuring equipment and consultants can cause important delays and put a project at risk. In the future, regarding meteorological equipment, consider improving engagement with Copenhagen office.

4

UNDP CO to Consider using more systematically a results-based management approach to monitor GEF-funded projects, and, if deemed necessary, consider training of UNDP staff on monitoring and evaluation and how M&E can support project management. In future projects, consider the systematic implementation of a baseline study to ensure that the project results-framework (indicators and baseline values) is a workable and appropriate tool to monitor project results. This includes risk management and monitoring of co-financing.

5

The evaluation exercise revealed some weaknesses in filing and storing project information at UNDP CO. It is therefore recommended that project key documents, Steering Committee meetings minutes, activity reports, monitoring visits reports, and all written products be duly stored, filed and backed-up within UNDP systems. If not an isolated case, consider reviewing current practices within UNDP CO and preparing and/or and raising awareness on specific internal procedures for information management.