Migratory Soaring Birds II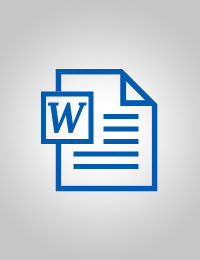 Evaluation Plan:

Evaluation Type:

Mid Term Project

Planned End Date:

01/2021

Completion Date:

03/2021

Status:

Completed

Management Response:

Yes

Evaluation Budget(US $):

15,000
Title
Migratory Soaring Birds II
Atlas Project Number:

00093761

Evaluation Plan:
2018-2022, Jordan
Evaluation Type:
Mid Term Project
Status:
Completed
Completion Date:
03/2021
Planned End Date:

01/2021

Management Response:
Yes

Focus Area

:
Corporate Outcome and Output (UNDP Strategic Plan 2018-2021)

1. Output 2.4.1 Gender-responsive legal and regulatory frameworks, policies and institutions strengthened, and solutions adopted, to address conservation, sustainable use and equitable benefit sharing of natural resources, in line with international conventions and national legislation

SDG Goal

Goal 13. Take urgent action to combat climate change and its impacts

SDG Target

12.4 By 2020, achieve the environmentally sound management of chemicals and all wastes throughout their life cycle, in accordance with agreed international frameworks, and significantly reduce their release to air, water and soil in order to minimize their adverse impacts on human health and the environment
13.1 Strengthen resilience and adaptive capacity to climate-related hazards and natural disasters in all countries
13.2 Integrate climate change measures into national policies, strategies and planning

Evaluation Budget(US $):

15,000

Source of Funding:
Evaluation Expenditure(US $):

13,000

Joint Programme:
No
Joint Evaluation:

No

Evaluation Team members:

| Name | Title | Nationality |
| --- | --- | --- |
| Guido | Mr. | |

GEF Evaluation:

Yes

| | |
| --- | --- |
| GEF Project Title: | Migratory Soaring Birds II |
| Evaluation Type: | Mid-term Review |
| Focal Area: | Biodiversity |
| Project Type: | FSP |
| GEF Phase: | GEF-3 |
| GEF Project ID: | 9491 |
| PIMS Number: | 1878 |

Key Stakeholders:
Countries:

JORDAN
Recommendations
1

The findings of the awareness questionnaire recently shared with stakeholders to be used to set a realistic baseline for Component 1 indicator. Conduct a second questionnaire by project-end to measure awareness change in the selected focus group.

2

Brake down indicator target "flyway sensitive guidelines, best practices and related materials" per vehicle country to enable more accurate monitoring and better inform decision making.

3

Establish a new CMS related indicator to fully capture the work being done with the Convention.

4

Split component 1 indicator 1 target "Minimum 15 articles (and other media releases) in each country annually by project end" and 3 "At least 100 requests by project end" and component 2, indicator 5 target "2015 figure + minimum of 10 by project end for each national partner" by country and according to the reality in each country to ensure the target will be met".

5

Split component 2 indicator 4 target "2015 baseline figure plus a minimum of 10 partnerships by project end for each national partner" by country differentiating between potential number of partnerships achievable per country and vehicle.

6

Link the outputs per component to the correspondent indicators for ease of monitoring.

7

Include the number of green jobs being generated directly or indirectly by the project at country level due to mainstreaming MSB conservation at the objective level as an indicator in the logframe.

8

Update the risks matrix to include new risks identified (high staff turn-over rate; COVID-19 effects and inflation) and propose adequate mitigation measures and monitor them throughout the remaining two years.

9

Work with UNDP Sudan to find a feasible financial solution to transfer the vehicle project funds to Sudan.

10

Lessons learnt from mix NGO and NEX execution vs higher delivery under complex situations (armed conflicts, financial and political crisis, etc)

11

Start working in 2021 on the flyway financial plan at the same time as with the exit strategy. Do not propose a tranche III of the project since it might not be considered sustainable. Start planning the "new phase" of the project. To do so consider a shift from mainstreaming conservation of MSB to enforcement of existing rules and regulations and generation of green jobs through conservation.

12

Consider looking into GEF private sector engagement strategy recently approved by the 59th meeting of GEF council or even the GCF. Both funds have as a priority to engage the private sector in conservation and mitigation, adaptation to climate change

13

Consider hiring more technical staff to support EEAA PMU and thus ensure activities are executed.

14

Ensure NCE's participation in all capacity building exercises and find way to subcontract them to implement some of the activities

15

Focus the capacity building exercises on strengthening SWS capacities

16

Establish new vehicle selection criteria to ensure GEF resources are fully utilized within the remaining lifespan of the project. Besides importance, feasibility and effectiveness of mainstreaming, include efficiency, the good use of time and resources in a way that does not waste any and there is assurance that the funds can be utilized by 2022.

17

Identify critical entry points for sectors with greater impact potential to determine best vehicle projects to invest in during the second half of the project. Focus and concentrate on those countries with greater impact potential and sustainability (Jordan, Egypt and Lebanon) with stronger NGOs to ensure delivery and project closure. Propose selection criteria with agreed variables such as Partner NGO capacity; Relationship with Host Government; Potential impact; Job creation, etc.