Final Evaluation of the Country Programme 2012-2016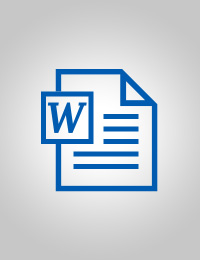 Evaluation Plan:

Evaluation Type:

Country Programme Evaluation

Planned End Date:

05/2016

Completion Date:

01/2017

Status:

Completed

Management Response:

No

Evaluation Budget(US $):

45,000
Title
Final Evaluation of the Country Programme 2012-2016
Atlas Project Number:
Evaluation Plan:
2012-2016, Bahrain
Evaluation Type:
Country Programme Evaluation
Status:
Completed
Completion Date:
01/2017
Planned End Date:

05/2016

Management Response:
Yes

Focus Area

:
Corporate Outcome and Output (UNDP Strategic Plan 2018-2021)
Evaluation Budget(US $):

45,000

Source of Funding:
DAS
Evaluation Expenditure(US $):

18,115

Joint Programme:
No
Joint Evaluation:

No

Evaluation Team members:

| Name | Title | Nationality |
| --- | --- | --- |
| Elinor Bajraktari | | |

GEF Evaluation:

No

Key Stakeholders:
Ministry of Foreign Affairs, Ministry of Finance, Economic Development Board, CP Counterparts
Countries:

BAHRAIN

Comments:

Final CPD Evaluation
Recommendations
1

Strategic approach to programming and positioning

UNDP should create more depth, consolidation and synergies by focusing on a more limited number of high-impact activities where UNDP has a clear comparative advantage and can add significant value. It should focus on areas where small scale activities can catalyze large-scale and sustainable changes and innovations in the working of national institutions, both in the government and the society. Also, more can be done with respect to providing world-class development experience to Bahrain and disseminating the country's good development practices in countries where such experience may be needed.
One area in which UNDP should strengthen its involvement is the advancement of women. Given that it represents a core aspect of UNDP's global mandate, it will be important for the country office to reengage more intensively with the relevant stakeholders through a renewed approach and revitalize UNDP's contribution to the advancement of women.
UNDP should engage more non-governmental partners such as research centers, universities, civil society and the private sector and capitalize more effectively on their expertise and strengths. UNDP should also continually tap knowledge resources through global knowledge networks and practices.
Cooperation with other UN agencies could be further strengthened at different levels to capitalize more effectively on their strengths and resources. For example, the planning of signing in 2017 a common strategic framework for all UN agencies operating in Bahrain is going to be very useful. Moreover, UN agencies can be involved more effectively in the UNDP programme through joint projects or coordination of activities.
UNDP should put its neutrality and independence to better use, by acting more effectively as interface and coordinator for public institutions. This is a role UNDP has already played effectively in the areas of MDGs, UPR, Parliament, SIU, corporate social responsibility, etc.
UNDP should be a force for innovative proposals, focusing on transversal themes and promoting inter-sectoral working, alongside pilot projects in the field. This can be done by strengthening and reorganising existing skills or by drawing on others, particularly in the area of policy advice. UNDP should consider how innovative solutions could become a key component of the development of new projects and what replication criteria and methodologies should be put in place for the scaling up of successful pilots. These interventions require a clear exit strategy, so that the process is 'owned' by national institutions and becomes sustainable.
UNDP should strengthen the country office's capacities to fulfil high quality service needs in Bahrain. In addition to the core staff in the country, UNDP should build a network of professionals to use their expertise in delivering effective and timely services. The staff restructuring process that is underway should be harnessed to strengthen the capacity of the country office to respond to country needs more effectively.

2

Sustained and predictable funding

UNDP should work with the Ministry of Finance and the Ministry of Foreign Affairs to make the funding of its programme more predictable. The signing of a CPAP with a clear commitment from the Ministry of Finance on the financing envelope and a timeline of installments for the upcoming programme cycle will be a step in that direction.
The Ministry of Finance should confirm its support for the UNDP programme and should encourage line ministries to explore partnerships and project ideas with UNDP.
UNDP should create more flexibility for its programme development work. A special fund should be created to support the exploration and development of new project ideas outside of the framework of partnerships with specific institutions. This fund should be replenished by the government on a regular basis.
UNDP should seek to mobilize additional funding from non-traditional domestic (such as the private sector and foundations) and international sources. UNDP should also undertake a concerted campaign to access private sector and private foundation funding.
UNDP should seek to leverage its physical presence in the country to develop funding partnerships for the UNDP programmes in other countries. In the current fiscal climate this will be difficult, but initial steps can be taken so that the country office is well position when the economic environment has improved.

3

Transparency and visibility

UNDP should communicate more about its mandate, its programmes and above all the results of its work. For example, UNDP should periodically develop communication materials and publicize its results in coordination with its partner institutions.
UNDP should pay particular attention to improvements of transparency and communications with partners and the public by strengthening the country office's media and communications capacities. While communication strategies or plans have been drawn up for different projects on paper, more should be done to implement them effectively in practice.
The Coordination Committee could be used as an instrument to strengthen communication and coordination by serving as a deliberation forum. It could also improve transparency by serving as a strategic and decision-making body.
UNDP should have solid finance and programme documentation systems that are easily accessible to government departments like the Ministry of Finance. Results-based principles and tools should be applied systematically to all projects and to the programme as a whole in order to be able to demonstrate results. This should include establishing clear guidelines reporting with clients.
Also, the newly agreed practice of aligning the audit methodology with that of ministry of finance in terms of how to report will ensure common language and better understanding and communication. The provision of training on UNDP rules and procedures for staff from the Ministry of Finance and the Ministry of Foreign Affairs should be further strengthened.
The agreed role of the coordination committee, should be incorporated in the CPAP to be signed as part of the new country programme. Additional measures that should be explored during this programming cycle are the inclusion of a dedicated budget line for communications in projects, regular visibility events organized with partners, etc.