Women Empowerment Programme Evaluation.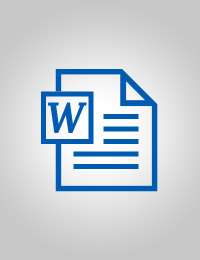 Evaluation Plan:

Evaluation Type:

Mid Term Project

Planned End Date:

03/2012

Completion Date:

07/2012

Status:

Completed

Management Response:

Yes

Evaluation Budget(US $):

12,000
Title
Women Empowerment Programme Evaluation.
Atlas Project Number:

71872, 71873, 71874, 71875

Evaluation Plan:
2008-2011, Bahrain
Evaluation Type:
Mid Term Project
Status:
Completed
Completion Date:
07/2012
Planned End Date:

03/2012

Management Response:
Yes

Focus Area

:

1. Poverty and MDG
2. Democratic Governance

Corporate Outcome and Output (UNDP Strategic Plan 2018-2021)

1. Inclusive growth and social equity promoted through pro-poor macroeconomic and fiscal policies that support income, employment and social protection of youth, women and vulnerable groups in a sustainable way
2. Strengthened national, regional and local level capacity to mainstream gender equality and women's empowerment in government policies and institutions

Evaluation Budget(US $):

12,000

Source of Funding:
Project Funds
Joint Programme:
No
Joint Evaluation:

No

Evaluation Team members:

| Name | Title | Nationality |
| --- | --- | --- |
| Dr. 'Aisha Al Shaikh | Team Leader | |

GEF Evaluation:

No

Key Stakeholders:
Supreme Council for Women
Countries:

BAHRAIN

Comments:
2.2 Enhanced national capacities for the empowerment of women and youth
Recommendations
1
Revisit the current document in view of the new emerging national issues and priorities and decide on the way forward; to end this project and start a new one or make substantive revisions to the new one.
2
Focus should be made on building national capacities; both within and outside the Supreme Council for Women.
3
To overcome the obstacles associated with the centralization of decision making within the Supreme Council for Women; it is suggested to raise this issue in the Project Steering Committee meetings and having more face to face communication as well as appointing full time coordinators to follow-up on the implementation.
4
Capacity assessment study is to be discussed and implemented.
5
Establishing Equal Opportunity Units to all ministries and public institutions.
6
Focus should be given to the practical side rather than theoretical to better enable participants apply the concepts in their areas of work and conduct Training of Trainers to build national capacities.