Terminal Evaluation of PIMS 2841 CC MSP: Integrating Non-Motorized Transport into the City of Gaborone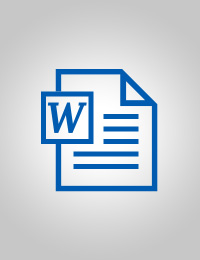 Evaluation Plan:

Evaluation Type:

Final Project

Planned End Date:

02/2012

Completion Date:

02/2012

Status:

Completed

Management Response:

Yes

Evaluation Budget(US $):

30,000
Title
Terminal Evaluation of PIMS 2841 CC MSP: Integrating Non-Motorized Transport into the City of Gaborone
Atlas Project Number:

00041288

Evaluation Plan:
2010-2014, Botswana
Evaluation Type:
Final Project
Status:
Completed
Completion Date:
02/2012
Planned End Date:

02/2012

Management Response:
Yes

Focus Area

:

1. Environment & Sustainable Development

Corporate Outcome and Output (UNDP Strategic Plan 2014-2017)

1. National and local governments and communities have the capacities to adapt to climate change and make inclusive and sustainable environment & energy decisions benefitting in particular under-served populations

Evaluation Budget(US $):

30,000

Source of Funding:
GEF
Joint Programme:
No
Joint Evaluation:

No

Evaluation Team members:

| Name | Title | Email | Nationality |
| --- | --- | --- | --- |
| Krishna Pal | Team Leader | drkrishnapal@hotmail.com | INDIA |

GEF Evaluation:

Yes

| | |
| --- | --- |
| GEF Project Title: | Incorporating Non-Motorized Transport Facilities in the City of Gaberone. |
| Evaluation Type: | Terminal Evaluation |
| Focal Area: | Climate Change |
| Project Type: | MSP |
| GEF Phase: | GEF-3 |
| GEF Project ID: | 2014 |
| PIMS Number: | 2841 |

Key Stakeholders:
Ministry of Environment, Wildlife and Tourism; Gaborone City Council
Countries:

BOTSWANA

Comments:
Evaluation completed February 2012
Recommendations
1
Progress has been made to increase public awareness about NMT. However it would have been appropriate to be more targeted at specific events in an area and groups of the society. Botswana may participate in cycling events in the International Games / events for generating interest in NMT.
2
The success of the project is dependent on the completion of design and construction of NMT facilities. The identification of NMT routes and design of infrastructure was very slow. The routes and infrastructure facilities were identified but frozen at the time of project appraisal.
3
The monitoring and evaluation of key indicators shall be identified at appraisal and need to be monitored on a regular basis so that intermittent performance evaluations could be conducted and timely corrective actions could be taken to achieve the objectives and outcomes. The non availability of monitoring and evaluation data for key performance parameters in a timely fashion has put the project at higher risk.
4
The Government of Botswana would need to provide continuous support for NMT infrastructure and its integration with mass rapid transit system (MRTS) to reduce GHGs and may lead to earn carbon credit through clean development mechanism (CDM).
5
Development of SMEs for local fabrication, manufacturing of cycle, instruments, equipments used in cycle repair and maintenance will develop capacity at the private sector level. This will also reduce dependence and availability problems with imported parts.
6
There is a need for aid co-ordination between various agencies through a common framework at the GOB level. A coordinated approach for project implementation, aid co-ordination and co-financing will bring international agencies on a common platform for better results.