Outcome Evaluation: UNDP Regional Programme for Africa (2008-2013)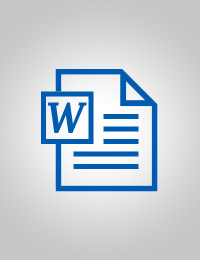 Evaluation Plan:

Evaluation Type:

Outcome

Planned End Date:

12/2012

Completion Date:

11/2012

Status:

Completed

Management Response:

Yes

Evaluation Budget(US $):

200,000
Title
Outcome Evaluation: UNDP Regional Programme for Africa (2008-2013)
Atlas Project Number:
Evaluation Plan:
2008-2013, RBA
Evaluation Type:
Outcome
Status:
Completed
Completion Date:
11/2012
Planned End Date:

12/2012

Management Response:
Yes

Focus Area

:

1. Poverty and MDG
2. Democratic Governance
3. Crisis Prevention & Recovery
4. Environment & Sustainable Development
5. Cross-cutting Development Issue

Corporate Outcome and Output (UNDP Strategic Plan 2018-2021)

1. Capacities of national and local institutions enhanced to scale up proven MDG acceleration interventions and to plan, monitor, report and evaluate the MDG progress in the context of related national development priorities
2. Inclusive growth and social equity promoted through pro-poor macroeconomic and fiscal policies that support income, employment and social protection of youth, women and vulnerable groups in a sustainable way
3. Policies, strategies and partnerships established to enhance public-private sector collaboration and private sector and market development that benefit the poor and ensure that low-income households and small enterprises have access to a broad range of financial and legal services
4. Strengthened national capacities to integrate into the global economic system and to negotiate and manage traditional & emerging development finance for inclusive development
5. Strengthened capacities to mainstream action into national policies, plans and strategies on the socio-economic causes and consequences of HIV and the linkage to the health MDG
6. Strengthened national capacity for inclusive governance and coordination of national HIV responses, and for the protection of human rights of people affected by HIV, including women and other vulnerable groups
7. Electoral laws, processes and institutions strengthen inclusive participation and professional electoral administration
8. National, regional and local levels of governance expand their capacities to reduce conflict and manage the equitable delivery of public services
9. Legislatures, regional elected bodies, and local assemblies have strengthened institutional capacity, enabling them to represent their constituents more effectively
10. Effective, responsive, accessible and fair justice systems promote the rule of law, including both formal and informal processes, with due consideration on the rights of the poor, women and vulnerable groups
11. Strengthened national, regional and local level capacity to mainstream gender equality and women's empowerment in government policies and institutions
12. National and local institutions have the capacities to reduce the impact of disasters, especially climate change related disasters, on vulnerable communities
13. National and local institutions have the capacities to prevent, reduce and mitigate the impact of conflict
14. National and local institutions have the capacities to fulfill key functions of government for recovery in early post-crisis situations
15. Development plans and programmes integrate environmentally sustainable solutions in a manner that promotes poverty reduction, MDG achievement and low-emission climate-resilient development
16. National and local governments and communities have the capacities to adapt to climate change and make inclusive and sustainable environment & energy decisions benefitting in particular under-served populations
17. UNDP programmes/projects integrate capacity development
18. UNDP programmes/projects integrate gender equality and women's empowerment in line with the UNDP gender equality strategy, 2008-2011
19. South-South approaches to development mainstreamed in national development plans and the work of United Nations organizations

Evaluation Budget(US $):

200,000

Source of Funding:
REgional Programme
Joint Programme:
No
Joint Evaluation:

No

Evaluation Team members:

| Name | Title | Nationality |
| --- | --- | --- |
| Fuatt Andic | Team Leader | TURKEY |
| Delawit Amelga | Team Member (Poverty & MDGs) | ETHIOPIA |
| Suresh Hurry | Team Member (Energy & Environment) | MOROCCO |
| Jups Kulyskens | Team Member (Conflict Prevention) | |
| Bruno Mukendi | Team Member (Governance) | |

GEF Evaluation:

No

Key Stakeholders:
AU, RECs, RBA, RSC
Comments:
The evaluation combined individual evaluation of the 17 outcomes listed under RCF-III and number of projects.
Recommendations
1
1. Streamline focus areas, perhaps three altogether. The suggestion here is: (i) Poverty reduction and MDG; (ii) Governance; and (iii). Sustainable Energy and Environment. The team believes that these focus areas are not only where UNDP has comparative advantage, but also correspond to Africa?s needs and preferences.
2
2. Fewer outcomes and outputs are preferable; both from substantial contribution point of view, as well as from the management stand point. All outcomes should be scrutinised and reformulated.
3
In the design of RCFIV, formulate outcomes unambiguously and do not deviate at all from the SMART norm for the indicators of outcomes
4
The M&E system designed as an integral part of the Programme Document must be adhered to without deviation.
5
Realistic financial plans should be the rule in the implementation phase of the projects. TRAC and non-TRAC resources should be assured before the implementation phase starts.
6
Staff appointments/replacements should be made swiftly and in time to avoid delays and the frustration of the beneficiaries.
7
Strengthen the monitoring system to ensure that the agreed-to support to stakeholders is provided in a timely manner
8
Supplement and complement RCF-IV?s regional approach with sub-regional approach, such as eastern, western and southern Africa.
9
Though not necessarily mandatory, in order to assure the realisation of expected outcomes, subject key projects to mid-term evaluations and make financial provisions beforehand for that purpose
10
A re-evaluation of AU as partner and RECs is in order, because these institutions are not financially viable without external assistance. In most cases, AU, REC, and NEPAD cannot sustain results on their own, due to lack of contributions from their members and member states. Although the Team cannot advance a recommendation as to how eliminate this dependency, it is advisable that UNDP-RBA take note of this situation and design programmes/outcomes so that their sustainability is assured at the end of interventions.
11
The poverty focus area is overloaded, criss-crossed with seven outcomes and close to twenty projects. It is suggested here that this area be simplified, as well as reoriented. If the suggestion is accepted, it MUST also BE accepted that the reduction of poverty and MDG 1 are causally linked with private sector development/employment creation and investment. In which case, focus area 1 would have only three outcomes. Outcome 1 would be an expended private sector (including SMEs) and its markets. Outcome 2 would be greater investment flow. Outcome 3 would be capacity built in work force (including youth) that would be employable by the private sector. It is advisable that a sub-regional approach be viewed positively.
12
Evaluation recommendation 12. The above recommendation presupposes a heavy involvement of senior economists. In addition to their many functions expounded elsewhere, the Senior Economist may be involved at all levels of this focus area from design to implementation.
13
The role of senior economist is seen here as pivotal. In order to assure the sustainability of its results, the position must be protected from possible changes that might occur in the philosophy of future RCFs, which might leave it out of its ambit. To guard against this in RCF-IV, the budget allocation for the project of a senior economist should be transferred gradually to the budget of the Country Offices in such a way that at the completion of RCF-IV, the remuneration of the senior economist is fully incorporated into their budget.
14
AfHDR may also be another supporting element to focus area 1. It is recommended that it should continue (perhaps published every other year), tackling the issues of private sector development in Africa together with clear and implementable policy advice.
15
One of the projects for the attainment of Outcome 1 is ?Pole de Dakar?. Essentially it is a governance/public administration project and if it is to be continued in RCF-IV, it should be in the governance focus area.
16
The project ?Accelerating Efforts to Mitigate the Impact of AIDS on Human Development in Sub-Saharan Africa? is a very good project contributing to Outcome 1. It is recommended that a similar project may be included in RCFIV, in order to assure the sustainability of the outcome. On the other hand in order to keep the focus area simple and workable, RBA may consider leaving HIV/AIDS issues to Country Offices concentrating its human and financial resources on Outcome 1.
17
Outcomes 6 and 7 should be just a component of a single outcome, tentatively called ?Expanded Trade, Investment, and Private Sector in Africa? as discussed above and be included in Outcome 1.
18
Outcome 9 and its supporting project ??Negotiating and regulating investment contracts? seems to be a failure, according to the evaluation report that was issued in June 2012. The examination of Outcome 9 and the project in question suggests that this project, which essentially deals with economic governance, should not be in focus area 1, but included, in a newly designed form, into focus area of governance.
19
The current building blocks of the Governance Programme have created some results that must be sustained. At the same time, the Programme components must be restructured to better reflect the major thematic areas for bringing about democratic consolidation and good governance.
20
UNDP-RBA should avoid confining the scope of the regional governance to traditional governance issues of constitutionalism and democracy and should expand on emerging issues, such as the oversight functions of parliaments in regard to the achievement of MDGs and climate change.
21
In a politically charged environment like AU, to be more effective, technical support must be complemented with political advocacy targeted at the highest level of organisational leadership.
22
The ownership of governance seems weak, as a number of stakeholders in the field were not aware of its existence and substantive content. There is a need for broader consultation and dialogue mechanisms during the Programme formulation and implementation stages to ensure sufficient buy-in and ownership.
23
Democracy and governance are prominent and central in AU?s Shared Values vision and agenda. But the institutional environment under which AU operates cannot guarantee effectiveness and sustainability of any assistance. In order not to waste UNDP?s resources, specific projects should be undertaken to assist in addressing key performance-influencing factors.
24
The regional governance component of RCFIII has helped AU and RECs with normative frameworks, instruments and the Programme. The next Programme must give a special emphasis to the implementation of these tools. In this context, the Governance Programme needs to collaborate closely with the Country Offices to use UNDP country-level programming to promote the regional governance agenda.
25
The capacity building of Programme beneficiaries is a key to its ownership. In particular, providing direct support to African management institutes, which instil values and culture, can help them learn how to manage and administer projects in the international context, in addition to the delivery of substantive products. The infrastructural assistance, such as regional or sub-regional libraries, should enhance the visibility and impacts of UNDP-RBA.
26
UNDP should also advocate for African governments to be at the forefront for supporting capacities for building African institutions, including Africa Governance Institute, through regular contributions (Trust Fund for each institution). UNDP should use leadership at the highest political level, since RCF is well situated to advocate for the organisation of retreat sessions in favour of Heads of State and Government. Such meetings may coincide with AU annual Summits. The retreat sessions, conducted by seasoned experts, should focus and summarise new developments and best practices in selected areas of interest.
27
There is a specific need to build capacity of women leaders and managers (through structured training programmes), which should lead to greater participation and representation in highest political and managerial positions. Overall, in all capacity building programmes, special consideration should be given to cultural governance, or attitudes, mind-sets and behaviours that obstruct African people from tapping into their potentials and working effectively together to enhance and expand Africa?s capabilities for self-renewal and growth.
28
In developing the continental normative framework on decentralisation and local development, UNDP should pay special attention to economic decentralisation.
29
A monitoring and evaluation system should be established within the AU Department of Political Affairs to facilitate the task of tracking whether its Member States are implementing the commitments they have made with regard to the promotion of democracy, human rights and good governance.
30
UNDP should prioritise the building of governance structures in post-conflict states. There is no need to have stand-alone or separate units/departments for conflict prevention, peace and recovery, since conflicts are signs of governance failure, and should be redressed through governance improvements. Hence, conflict prevention and peace building efforts must be integrated in the larger governance reform initiatives, such as strengthening the rule of law, the electoral system, the modernisation of the security sector, the participation of minority groups in critical decision making, and decentralisation and public administration reforms.
31
Conflict Prevention and Peace Building should be reconceptualised based on a robust analysis of clients? needs and UNDP´s technical response capacity. The areas of support that have been identified for this focus area remain relevant in order to respond to the needs of the AU and the RECs in future.
32
(a) The merged project Disaster Risk Reduction (DRR) and Conflict Prevention and Management (CPM) needs to be reassessed and discussed with beneficiaries. In particular the DRR component and its outcomes (Increased disaster risk management capacities and resources in selected Regional Economic Communities, Enhanced regional early warning and disaster preparedness and response through strengthening of national level capacities in at-risk nations to natural disasters, Improved coordination between Regional Economic Communities, civil society and the private sector, with national governments, to plan for, and to address, disaster risks) remain relevant. (b) In RCFIV it is recommended that Climate Change receives a prominent place as this poses a particular challenge for the RECs and the AU. It will also provide UNDP-RBA with an opportunity to develop a programme which supplements country initiatives and to work together with the private sector and NGOs in a regional approach. Climate change is also part of the environment agenda which features prominently in focus area 4 and efforts could be combined in both focus areas for mutual benefit.
33
UNDP to redesign AU?s and RECs? specific programmes complementary to other donors or in close cooperation with them. This may enable UNDP to regain its strategic position.
34
UNDP?s Country Offices in RECs? capitals to complement the Service Centre in Addis Ababa, and building strong partnerships with RECs must be incorporated into RCFIV.
35
As mentioned under recommendations for governance, UNDP should consider a Programme that serves both conflict prevention and governance, which are part of the same challenge. (b) Support to NEPAD and the Panel of the Wise, with a strong focus on pre/electoral support, and democratic elections must be kept in forefront in RCFIV.
36
UNDP should continue to support the implementation of energy services to rural Africa in view of its comparative strength in this area, with regard to policy formulation, institutional set-up and capacity development. UNDP should also strategically position itself to plan an active role and be a key partner in the implementation of the Secretary General?s Sustainable Energy for All (SE4ALL) initiative in the region.
37
In view of the evolving nature of climate change discussions, UNDP should use its sound partnerships with UNEP and UNITAR in turn to strengthen the capacities of RECs to support their member states in improving capacities of DNAs to access carbon finance. This support should continue to be beneficial to African governments and institutions to enable them to play an active role in global negotiations.
38
Working with and through RECs, UNDP should continue to play the role of an ?honest broker? in assisting Programme countries to negotiate ?win-win? agreements on emission trading, the proceeds from which can be used as supplementary funding for access to energy services.
39
The internal budgetary constraints that prevented RECs from providing the counterpart commitments during implementation should be addressed upfront with their respective management during formulation of the next RCF.
40
The next RCF component on energy/environment should make provisions for designating one of the staff from among those working on different energy/environment projects and programmes at RSC as Energy and Environment Practice Leader. This will ensure that there is a structure in place to facilitate a coordinated effort for collaboration among various energy/environment Programmes and to seek opportunities to complement each other?s activities.
41
With regard to gender and energy, the Gates-funded project showed that when clear objectives and targets are established upfront during formulation of the project/Programme Document, benchmarks can be used during implementation to measure progress in real quantifiable terms. Hence, RCFIV may wish to consider including, where feasible, measurable and easily monitorable targets with respect to gender and energy.