Mid-term Evaluation of Energy Efficiency in Residential Buildings Project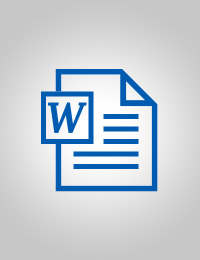 Evaluation Plan:

Evaluation Type:

Mid Term Project

Planned End Date:

12/2014

Completion Date:

12/2014

Status:

Completed

Management Response:

Yes

Evaluation Budget(US $):

15,695
Title
Mid-term Evaluation of Energy Efficiency in Residential Buildings Project
Atlas Project Number:

00061181,00077395

Evaluation Plan:
2010-2015, Turkmenistan
Evaluation Type:
Mid Term Project
Status:
Completed
Completion Date:
12/2014
Planned End Date:

12/2014

Management Response:
Yes

Focus Area

:
Corporate Outcome and Output (UNDP Strategic Plan 2018-2021)

1. Output 1.5. Inclusive and sustainable solutions adopted to achieve increased energy efficiency and universal modern energy access (especially off-grid sources of renewable energy)

Evaluation Budget(US $):

15,695

Source of Funding:
UNDP
Evaluation Expenditure(US $):

15,695

Joint Programme:
No
Joint Evaluation:

No

Evaluation Team members:

| Name | Title | Nationality |
| --- | --- | --- |
| Andreas Karner | Mr. | |

GEF Evaluation:

Yes

| | |
| --- | --- |
| GEF Project Title: | |
| Evaluation Type: | |
| Focal Area: | Multifocal Areas |
| Project Type: | EA |
| GEF Phase: | GEF-4 |
| GEF Project ID: | |
| PIMS Number: | 4134 |

Key Stakeholders:
UNDP, GEF, national partners
Countries:

TURKMENISTAN
Recommendations
1
Legislation framework has been developing with the support of the Project, but focus is needed to achieve government adoptions of new Turkmen Building Code and linking it with an investment planning and new national strategy on energy efficiency in buildings.
2
Ensure that institutional bodies to take energy efficiency forward and market awareness is created in the longer term. There is a need for better basic information on energy use in buildings, not only for residential, but also public and commercial buildings
3
Monitoring of project results and GHG emission reductions to be followed-up and results visualised. Project outcomes in terms of avoided GHG emissions need to be continually monitored. There is a need for a detailed methodology for monitoring of energy consumption, energy savings, and associated emissions and emissions reductions. The minimum monitoring period should be one full year or more. In accordance with this, the project term could be extended. There is also a need for dissemination of evaluation results and benefits. Qualitative descriptions (?storytelling?) provide an effective way to help people to visualize best-practice examples in buildings. The project should organize information events for governmental stakeholders, building developers and residents to further attract attention to energy use in buildings.
4
Project needs to monitor results effectively with the given timeline and to keep track of possible risks that need to be managed. The project team should consider alternative activities that would create significant GHG reductions if certain activities (especially pilot projects on renovation) fail to materialize, with corresponding budget revisions in line with a project extension and revisions to activity.
5
Introduce a higher level of public outreach and institutionalise public awareness measures in the frame of the country?s policy framework. The project needs to consider hiring an outside marketing and communications expert to lead work in this area. The task will be to develop a marketing and communication strategy that is in line with the PR and communication means provided by and through Turkmengaz and the Ministry of Construction (and other national institutions, as deemed necessary), but should effectively address the relevance of the EE topic to national stakeholders and the general public. Elements of a marketing strategy have been developed by the International Chief Technical Advisor in early 2014, but haven?t been taken any further so far. The project website is not an effective means of communication because of low visibility.