mainstreaming biodiversity conservation into tourism development sector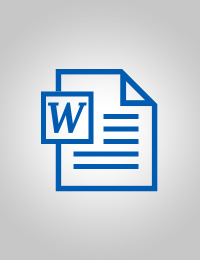 Evaluation Plan:

Evaluation Type:

Mid Term Project

Planned End Date:

11/2016

Completion Date:

11/2016

Status:

Completed

Management Response:

Yes

Evaluation Budget(US $):

15,000
Title
mainstreaming biodiversity conservation into tourism development sector
Atlas Project Number:

00073143

Evaluation Plan:
2013-2017, Jordan
Evaluation Type:
Mid Term Project
Status:
Completed
Completion Date:
11/2016
Planned End Date:

11/2016

Management Response:
Yes

Focus Area

:

1. Environment & Sustainable Development
2. Others

Corporate Outcome and Output (UNDP Strategic Plan 2014-2017)

1. Output 5.2. Effective institutional, legislative and policy frameworks in place to enhance the implementation of disaster and climate risk management measures at national and sub-national levels
2. Output 5.5. Policy frameworks and institutional mechanisms enabled at the national and sub-national levels for the peaceful management of emerging and recurring conflicts and tensions

SDG Goal

Goal 12. Ensure sustainable consumption and production patterns
Goal 13. Take urgent action to combat climate change and its impacts

SDG Target

12.4 By 2020, achieve the environmentally sound management of chemicals and all wastes throughout their life cycle, in accordance with agreed international frameworks, and significantly reduce their release to air, water and soil in order to minimize their adverse impacts on human health and the environment
13.1 Strengthen resilience and adaptive capacity to climate-related hazards and natural disasters in all countries
13.2 Integrate climate change measures into national policies, strategies and planning

Evaluation Budget(US $):

15,000

Source of Funding:
GEF
Evaluation Expenditure(US $):

25,500

Joint Programme:
No
Joint Evaluation:

No

Evaluation Team members:

| Name | Title | Email | Nationality |
| --- | --- | --- | --- |
| DAVID VOUSDEN | PROFESSOR | d.vousden@ru.ac.za | |

GEF Evaluation:

Yes

| | |
| --- | --- |
| GEF Project Title: | Mainstreaming biodiversity conservation in tourism sector development in Jordan |
| Evaluation Type: | Mid-term Review |
| Focal Area: | Biodiversity |
| Project Type: | EA |
| GEF Phase: | GEF-1 |
| GEF Project ID: | 4586 |
| PIMS Number: | 4587 |

Key Stakeholders:
Ministry of Tourism and Antiquities, ASEZA, PDTRA, Ministry of Municipal Affairs, Ministry of Environment and RSCN
Countries:

JORDAN
Recommendations
1

There is a strong need to move ahead expeditiously with Certification and 'Green Labelling' not just for hotels but for camp sites and for visitor/tourism aspects of Protected Areas as well. The project should consider extending the original ToR for this process to ensure it is completed and also includes a single-system rationalised national Star Award system which includes appropriate environmental and sustainable mainstreaming biodiversity criteria.

2

Project Results and Next Step requirements (including this MTR) need to be translated into Arabic and discussed at a high-level in order to 'buy' sustainability from government and other stakeholders at the policy level.

3

A 'Sustainability Strategy' High Level Round-Table within the last year of the project at the level of Secretary-General to discuss and agree on way forward for sustainability of project achievements and to review possible next implementation stage for submission to GEF. This should be added as a new indicator under the Results Framework.

4

It is essential that there is institutionalisation of the SEA process with supportive legislation and other 'biodiversity mainstreaming' legislation

5

There needs to be harmonisation and standardisation of a single Einvironmental Inpact Assessment (EIA) process under MoEnv and this also should be captured within appropriate legislation

6

The Implementing Partners and UNDP should identify a mechanism for Post-Project Assessment and evaluation of sustainability. This could be included under a further project proposal.

7

The Results Framework should be updated to rationalise the Indicators as discussed under Section on Results Framework in the text of this report. Additions to the RF should include the Sustainability Strategy as noted in the recommendations..

8

Development and adoption of a Capacity Building and Training programme for the appropriate stakeholders and Implementing Partners for the rest of this project should be prioritised for urgent and immediate training with a view to identifying funds under the current project where possible. This programme could also be extended to form part of a 'next phase' project on Implementing and Enhancing Biodiversity within the Tourism Sector. This CB&T programme needs to recognise the fact that there are skills and expertise scattered throughout government but they are not necessarily in the right departments.

9

The appropriate Government body (probably MoPIC) should make the requisite arrangements to bring related projects together to present their aims and achievements and to share lessons. Currently, this donor/project coordination is absent and leads to inevitable duplication and the potential for much 're-invention of the wheel'.

10

The project should consider undertaking a Feasibility study on developing a Small/Medium Size Enterprise support process for PAs once the appropriate legislation is in place and once community-level management is ensured. This could also be part of a future next-phase.

11

A similar Feasibility Study should be considered looking at possible enhancement of biodiversity values with tourism focusing on environmental/biodiversity trails and guides as well as the possibility of strengthening existing breeding and reintroduction programmes for charismatic species (e.g. such as Oryx, Ibex and the Houbara Bustard), with close coordination in this process between appropriate Protected areas such as Wadi Rum and Petra.

12

Draft a new Concept for a 'next-phase' project for submission to GEF and/or other donors looking at Implementing the Biodiversity Mainstreaming Process and Enhancing/Restoring Biodiversity in Jordan noting that the United Nation General Assembly has declared the adoption of 2017 as the International Year of Sustainable Tourism for Development.

13

Review the remaining budget to identify the possibility of funding a further project position to provide technical and planning assistance to the Project Manager and Implementing Partners

14

Establish a briefing process for media, including awareness and outreach workshop and/or symposium.

15

A specific consultancy from the project to assist and to strengthen Ministry of Municipal Affairs (MoMA) understanding of mainstreaming biodiversity into the tourism sector as well as into land use planning would be a valuable 'outreach' from the project

16

The MT Evaluator has reviewed and discussed the proposed revisions to the project budget at the MTR. These are relatively minor and all have been justified. The MTR recommends adoption of these budget revisions through a revised ATLAS budget which should then be approved at the next Project Management Committee and the Project Executive Board informed of this measure at its next meeting.

17

The Evaluator also recommends that the project should convene a Lessons Learned and Best Practices workshop for the purpose of capturing the valuable results from the three sites and making them available to other Protected Areas and Buffer Zones as well as for MoMA to use in other Land Use Planning activities.