Energy-Efficient Design and Construction of Residential Buildings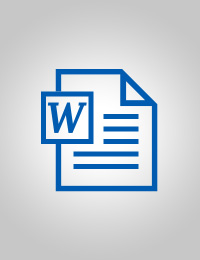 Evaluation Plan:

Evaluation Type:

Final Project

Planned End Date:

01/2016

Completion Date:

12/2016

Status:

Completed

Management Response:

Yes

Evaluation Budget(US $):

35,000
Title
Energy-Efficient Design and Construction of Residential Buildings
Atlas Project Number:

00059795

Evaluation Plan:
2016-2020, Kazakhstan
Evaluation Type:
Final Project
Status:
Completed
Completion Date:
12/2016
Planned End Date:

01/2016

Management Response:
Yes
Corporate Outcome and Output (UNDP Strategic Plan 2018-2021)

1. Output 1.1.1 Capacities developed across the whole of government to integrate the 2030 Agenda, the Paris Agreement and other international agreements in development plans and budgets, and to analyse progress towards the SDGs, using innovative and data-driven solutions
2. Output 1.5.1 Solutions adopted to achieve universal access to clean, affordable and sustainable energy

Evaluation Budget(US $):

35,000

Source of Funding:
Project
Evaluation Expenditure(US $):

34,560

Joint Programme:
No
Joint Evaluation:

No

Evaluation Team members:

| Name | Title | Email | Nationality |
| --- | --- | --- | --- |
| Susan L. Legro | | | |

GEF Evaluation:

Yes

| | |
| --- | --- |
| GEF Project Title: | Energy-Efficient Design and Construction of Residential Buildings |
| Evaluation Type: | Terminal Evaluation |
| Focal Area: | Climate Change |
| Project Type: | FSP |
| GEF Phase: | GEF-4 |
| GEF Project ID: | 3758 |
| PIMS Number: | 4133 |

Key Stakeholders:
Agency for Construction and Residential-Communal Affairs
Countries:

KAZAKHSTAN
Recommendations
1

The project has raised the visibility of energy efficiency at a high level, and it is now necessary to improve awareness at the local government level and confront coal-based, energy-intensive policies. Nearly all stakeholders interviewed mentioned that UNDP's role in policy advocacy was very beneficial. Key areas for advocacy could include fossil fuel subsidy reforms (in conjunction with other donors) and supporting incentives to save energy. UNDP should continue its efforts to educate decision-makers on all of these issues, as the current system is still one where, as one interviewee described it, "the government subsidizes construction from one pocket and energy consumption from another." One activity to consider might be a sectoral budget review for sustainable energy that lays out expenditures for energy savings and renewable energy in comparison with energy subsidies.

2

UNDP should advocate for a fixed timetable for building code updates. Unlike neighboring countries, there is no fixed timetable for updating building codes. Regular updates (e.g. every five years, staggered by building type) would place ongoing pressure on the government to make its codes increasingly rigorous as technologies and materials advance.

3

UNDP's role in policy advocacy should include the housing sector. With the upcoming introduction of the new legal code for the housing sector, there are opportunities to ensure that buildings use energy wisely once they are occupied. A great deal of work has been done in this sector in other CIS countries over the past two decades that is relevant. It is also important to emphasize the linkages between ownership structures and energy use: for example, the Government housing program will have an increased emphasis on rental housing, which could have serious implications for implementing EE measures (operations and maintenance, utility relationships, occupant behavior, etc.). This issue should be followed closely

4

UNDP should take advantage of opportunities to coordinate its work on energy and environment with its work on economic and social well-being. The evaluators observed first-hand the burdensome nature of the fuel assistance benefit (see Annex 10), and if it worked effectively, it would be much easier to reduce blanket subsidies for heat. In addition, it might also be worth considering the development of employment programs that focus on job training in building weatherization, which can be linked to energy efficiency initiatives

5

UNDP should maintain the valuable data collected on energy performance in buildings (470 buildings in 7 regions) and many other useful research findings, utilize them in the new sustainable cities project, and make them accessible to researchers

6

UNDP should continue to advocate on behalf of the residents of the pilot building at 106 Yermekova Street in Karagandy and attempt to improve their current circumstances
1. Recommendation:

The project has raised the visibility of energy efficiency at a high level, and it is now necessary to improve awareness at the local government level and confront coal-based, energy-intensive policies. Nearly all stakeholders interviewed mentioned that UNDP's role in policy advocacy was very beneficial. Key areas for advocacy could include fossil fuel subsidy reforms (in conjunction with other donors) and supporting incentives to save energy. UNDP should continue its efforts to educate decision-makers on all of these issues, as the current system is still one where, as one interviewee described it, "the government subsidizes construction from one pocket and energy consumption from another." One activity to consider might be a sectoral budget review for sustainable energy that lays out expenditures for energy savings and renewable energy in comparison with energy subsidies.
Management Response:
[Added: 2016/12/23]
The project considered the recommendation
Key Actions:
Key Action

Responsible
DueDate
Status
Comments
Documents

Discussion of recommendation with UNDP Country Office, executive agencies of the Government and key partners at final project Steering Committee




[Added: 2016/12/23]

Department of environment and energy, UNDP

2016/01

Completed

Recommendation will be considered for implementation of new UNDP-GEF Project on sustainable cities, which assumes the work in 15 pilot regions of the country. Thereby, this recommendation is included in the plan to be used during trainings in the regions within a new UNDP-GEF Project on sustainable cities




[Added: 2016/12/23]

Department of environment and energy, UNDP, Project Manager for Sustainable Cities Project

2016/12

Completed
2. Recommendation:

UNDP should advocate for a fixed timetable for building code updates. Unlike neighboring countries, there is no fixed timetable for updating building codes. Regular updates (e.g. every five years, staggered by building type) would place ongoing pressure on the government to make its codes increasingly rigorous as technologies and materials advance.
Management Response:
[Added: 2016/12/23]
The project considered the recommendation
Key Actions:
Key Action

Responsible
DueDate
Status
Comments
Documents

Discussion of recommendation with UNDP Country Office, executive agencies of the Government and key partners at final project Steering Committee




[Added: 2016/12/23]

Department of environment and energy, UNDP

2016/07

Completed

Recommendation will be used by development of new tied grant project between UNDP and the RK Government "Supporting to Kazakhstan with transition to professional management of residential real estate"




[Added: 2016/12/23]

Department of environment and energy, UNDP

2016/07

Completed
3. Recommendation:

UNDP's role in policy advocacy should include the housing sector. With the upcoming introduction of the new legal code for the housing sector, there are opportunities to ensure that buildings use energy wisely once they are occupied. A great deal of work has been done in this sector in other CIS countries over the past two decades that is relevant. It is also important to emphasize the linkages between ownership structures and energy use: for example, the Government housing program will have an increased emphasis on rental housing, which could have serious implications for implementing EE measures (operations and maintenance, utility relationships, occupant behavior, etc.). This issue should be followed closely
Management Response:
[Added: 2016/12/23]
The project considered the recommendation
Key Actions:
Key Action

Responsible
DueDate
Status
Comments
Documents

Discussion of recommendation with UNDP Country Office, executive agencies of the Government and key partners at final project Steering Committee




[Added: 2016/12/23]

Department of environment and energy, UNDP

2016/01

Completed

Discussion of opportunities for preparation and probation of new models and standards in real estate management as well as tightening rules on energy efficient maintenance of housing stock due to this recommendation have been made with decision-makers (the RK Government and Deputies of Mazhilis of the RK Parliament)




[Added: 2016/12/23]

UNDP

2016/01

Completed

Recommendation will be used by development of new tied grant project between UNDP and the RK Government "Supporting to Kazakhstan with transition to professional management of residential real estate"




[Added: 2016/12/23]

Department of environment and energy, UNDP

2016/07

Completed
4. Recommendation:

UNDP should take advantage of opportunities to coordinate its work on energy and environment with its work on economic and social well-being. The evaluators observed first-hand the burdensome nature of the fuel assistance benefit (see Annex 10), and if it worked effectively, it would be much easier to reduce blanket subsidies for heat. In addition, it might also be worth considering the development of employment programs that focus on job training in building weatherization, which can be linked to energy efficiency initiatives
Management Response:
[Added: 2016/12/23]
The project considered the recommendation
Key Actions:
Key Action

Responsible
DueDate
Status
Comments
Documents

Discussion of recommendation with UNDP Country Office, executive agencies of the Government and key partners on final project Steering Committee




[Added: 2016/12/23]

Department of environment and energy, UNDP

2016/01

Completed

Discussion of recommendation with experts of UNDP-GEF Project on sustainable cities to consider it during project implementation




[Added: 2016/12/23]

Department of environment and energy, UNDP

2016/01

Completed

Recommendation was delivered for further discussion by the stakeholders – Kazakhstan Housing Center, National Housing and Construction Chamber, Kazakhstan Association of high tech, energy efficient and innovative companies (??HEIC), etc to be used in their works




[Added: 2016/12/23]

UNDP

2016/01

Completed

Recommendation was delivered for further discussion by the stakeholders – Kazakhstan Housing Center, National Housing and Construction Chamber, Kazakhstan Association of high tech, energy efficient and innovative companies (??HEIC), etc to be used in their works




[Added: 2016/12/23]

UNDP

2016/01

Completed
5. Recommendation:

UNDP should maintain the valuable data collected on energy performance in buildings (470 buildings in 7 regions) and many other useful research findings, utilize them in the new sustainable cities project, and make them accessible to researchers
Management Response:
[Added: 2016/12/23]
The project considered the recommendation
Key Actions:
Key Action

Responsible
DueDate
Status
Comments
Documents

Discussion of recommendation with UNDP Country Office, executive agencies of the Government and key partners at final project Steering Committee




[Added: 2016/12/23]

UNDP

2016/01

Completed

Project hold a meeting with scientists of Nazarbayev University to disseminate the databases and results of studies complied within the project implementation and proposed to use these during their research projects




[Added: 2016/12/23]

UNDP

2016/01

Completed
6. Recommendation:

UNDP should continue to advocate on behalf of the residents of the pilot building at 106 Yermekova Street in Karagandy and attempt to improve their current circumstances
Management Response:
[Added: 2016/12/23]
The recommendation is accepted
Key Actions:
Key Action

Responsible
DueDate
Status
Comments
Documents

Discussion of recommendation with UNDP Country Office, executive agencies of the Government and key partners at final project Steering Committee




[Added: 2016/12/23]

UNDP

2016/01

Completed

Letters, explaining the necessity and provision of awareness raising work between the tenants of residential buildings, were sent to the Akimat of Karaganda region; Action Plan on organization of adequate management and maintenance of building and installed EE equipment have been detailed




[Added: 2016/12/23]

UNDP

2016/01

Completed