Reduction & Elimination of POPs MID TERM EVALU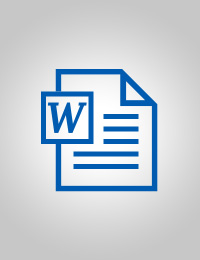 Evaluation Plan:

Evaluation Type:

Mid Term Project

Planned End Date:

12/2020

Completion Date:

12/2020

Status:

Completed

Management Response:

No

Evaluation Budget(US $):

15,000
Title
Reduction & Elimination of POPs MID TERM EVALU
Atlas Project Number:

105137

Evaluation Plan:
2018-2022, Jordan
Evaluation Type:
Mid Term Project
Status:
Completed
Completion Date:
12/2020
Planned End Date:

12/2020

Management Response:
No

UNDP Signature Solution

:

1. Governance
2. Sustainable

Corporate Outcome and Output (UNDP Strategic Plan 2018-2021)

1. Output 2.1.1 Low emission and climate resilient objectives addressed in national, sub-national and sectoral development plans and policies to promote economic diversification and green growth
2. Output 2.6.1 Capacities strengthened to raise awareness on and undertake legal, policy and institutional reforms to fight structural barriers to women's empowerment

SDG Goal

Goal 1. End poverty in all its forms everywhere
Goal 12. Ensure sustainable consumption and production patterns
Goal 13. Take urgent action to combat climate change and its impacts
Goal 16. Promote peaceful and inclusive societies for sustainable development, provide access to justice for all and build effective, accountable and inclusive institutions at all levels
Goal 3. Ensure healthy lives and promote well-being for all at all ages

SDG Target

1.2 By 2030, reduce at least by half the proportion of men, women and children of all ages living in poverty in all its dimensions according to national definitions
12.4 By 2020, achieve the environmentally sound management of chemicals and all wastes throughout their life cycle, in accordance with agreed international frameworks, and significantly reduce their release to air, water and soil in order to minimize their adverse impacts on human health and the environment
13.1 Strengthen resilience and adaptive capacity to climate-related hazards and natural disasters in all countries
13.2 Integrate climate change measures into national policies, strategies and planning
16.6 Develop effective, accountable and transparent institutions at all levels
3.3 By 2030, end the epidemics of AIDS, tuberculosis, malaria and neglected tropical diseases and combat hepatitis, water-borne diseases and other communicable diseases

Evaluation Budget(US $):

15,000

Source of Funding:
Evaluation Expenditure(US $):

9,625

Joint Programme:
No
Joint Evaluation:

No

Evaluation Team members:

| Name | Title | Email | Nationality |
| --- | --- | --- | --- |
| Mau Vargus | Evalutor | | |

GEF Evaluation:

Yes

| | |
| --- | --- |
| GEF Project Title: | Reduction and elimination of POPs and other chemical releases through implementation of environmentally sound management of E-Waste, healthcare waste and priority U-POPs release sources associated with general waste management activities |
| Evaluation Type: | Mid-term Review |
| Focal Area: | Persistent Organic Pollutants |
| Project Type: | EA |
| GEF Phase: | GEF-1 |
| GEF Project ID: | 9189 |
| PIMS Number: | 5667 |

Key Stakeholders:
Countries:

JORDAN

Comments:

The uploaded evaluation plan differs slightly in terms of titles but still targets the same areas mentioned in the CPD evaluation plan.

Changes to the evaluation plan has been discussed and approved by the regional bureau.
View report for recommendation